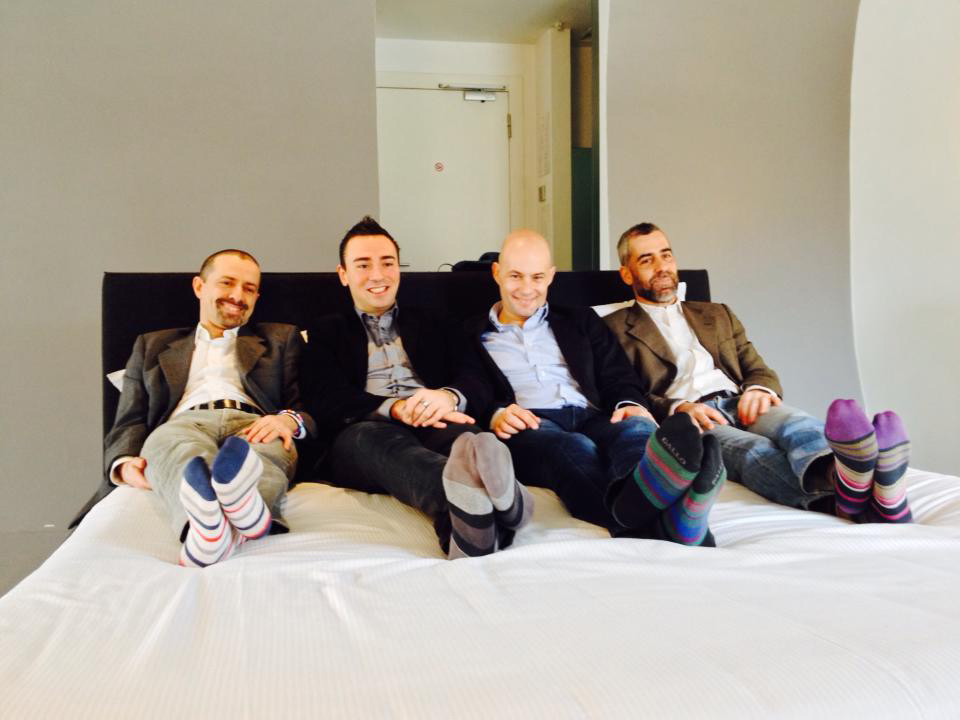 The ancient Romans are known for their innovations, such as the use of cement made from slaked lime and volcanic material, to build the Pantheon, the Colosseum and numerous aqueducts throughout its reign.
Their legacy lives on through their descendants in Italy, such as with DayBreakHotels, a Rome-based travel tech start-up launched by Simon Botto, Flavio Del Greco, Lorenzo Stabile and Michele Spadone in 2013.
It recently caught the attention of Hotel Jumpstart, the accelerator programme organised by Expedia Affiliate Network (EAN) and Hotels.com in collaboration with Traveltech Lab, for helping three- to five-star hotels maximise their accommodation and occupancy levels while reaching out to business, leisure, and "bleisure" travellers.
DayBreakHotels is available in web and app formats. It was shortlisted from over 230 Hotel Jumpstart applicants because it enables modular selling of ancillary provisions for daytime and limited nighttime (not overnight) use.
Growing from 100 hotels in its native Italy to over 3,000 hotels spread across Europe and select APAC territories, it is an online marketplace portal where customers can book hotel rooms and services with discounts up to 70% of their standard nightly rate.
To meet any work, meeting, event or relaxation needs, the portal also makes conference rooms, spas, gyms, pools and restaurants available. It can package any and all ancillaries based on price, schedule, event (yes, even hen and stag parties are welcome!), and proximity to important tourist spots and transportation hubs.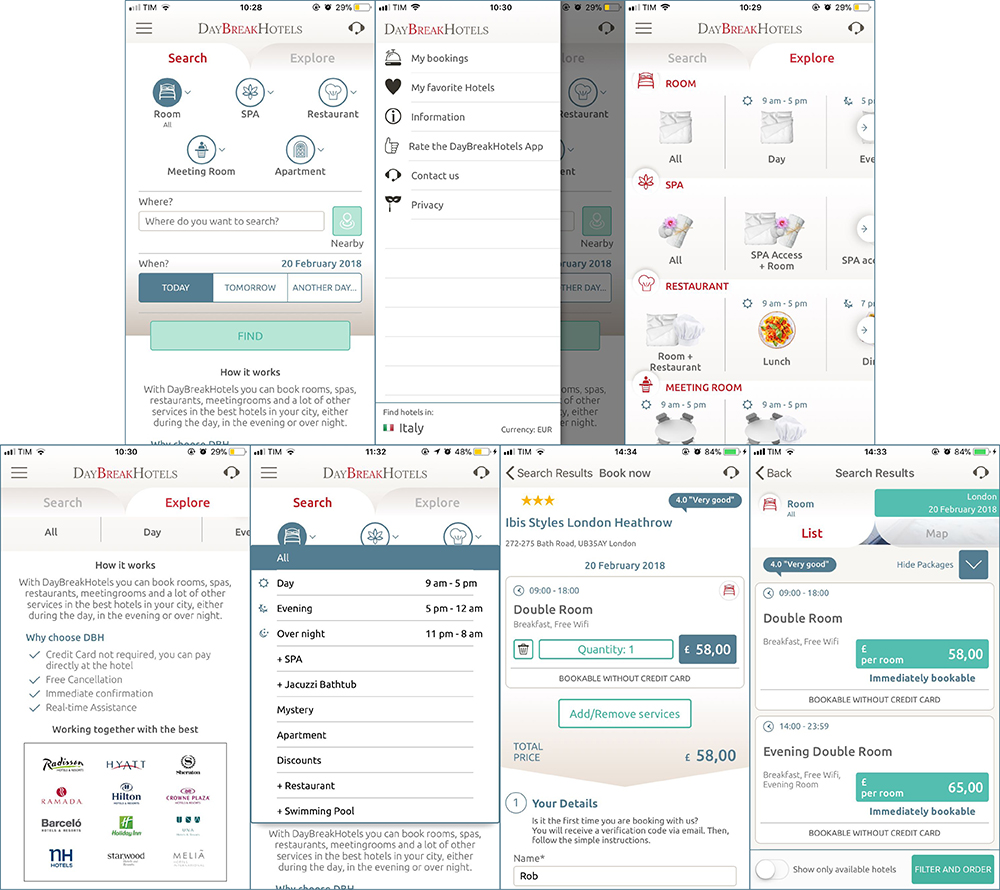 Each reservation is available for use between six and eight hours from 9 am to 12 mn. Payment can be done at the hotel, although credit card information is needed when booking spa services online. Cancellation is free.
The team builds each site by destination so that it is multilingual, but the first versions to go live are predominantly in English, Italian and the vernacular of the destination. So far, only the Italy website has an opaque booking option called Mystery Use for those who want to be surprised by what Rome has to offer.
Our objective is to balance demand and supply rates for day-use hotel services offered by looking past the traditional view of hotels as a point of arrival and departure; we promote hotels as multi-service locations to fulfill various needs that aren't necessarily related to travel
Simon Botto, DayBreakHotels co-founder and CEO, revealed that over 2.5 billion hotel rooms – or 35% of all hotel keys – across the globe are left unsold each night, while other hotel services and facilities stay unused because nightly guests do not avail of these daytime-only amenities.
He explained: "By defining a hotel as simply a place for travellers to sleep in, we limit the potential of the entire hospitality industry. We enable solutions to this issue by introducing hotel services to new kinds of clients who are not staying overnight. This allows them to experience and have access to luxury hotels for a couple hours, to work or to live in a smart way. Thus can hotels generate new forms of revenue."
Breaking through new markets
DayBreakHotels continues to grow while it takes part in (and takes full advantage of the amenities of) Hotel Jumpstart. Its current mix includes independent and boutique hotels as well as global chains like Hilton Worldwide, Accor, IHG, Carlson Rezidor and Marriot International. To date, its UAE website has just gone live with Dubai as its main focus; a LinkedIn search yields the possibility to expand into Japan.
As one of five finalists in the programme's inaugural run, DayBreakHotels has a designated workspace within Traveltech Lab's London headquarters. This has become its base of operations in the UK, its second largest market after Italy due to posting 100% year-on-year volume growth. As of press time, it has more than 150 affiliate hotels all over the country, with more than 100 of them located in London.
Also in line with the accelerator programme, the DayBreakHotels team has entered a six-month "boot camp" run by Hotels.com and Expedia Affiliate Network (EAN) experts. This includes consulting workshops covering various areas, from product development to machine learning, strategy definition, and sales and marketing.
"Being selected for Hotel Jumpstart is further proof of the accuracy of our key idea," Botto added. "The fact that a global leader like Expedia is interested in our vision is fantastic. It will usher a new era where a hotel is able to rent out its rooms and on-demand services, even for a few hours, to its local clientele or to daily travellers."
Hotel Jumpstart is the brainchild of EAN and Hotels.com, two leading Expedia brands, in partnership with London-based start-up incubator Traveltech Lab. Track #hoteljumpstart across all social media to follow DayBreakHotels' progress into the finals on July 2018, where it will compete for a grand prize of US$10,000 in Hotels.com travel vouchers to go towards its business travel expenses.