New Zealand says Kia ora world as borders reopen on 1 May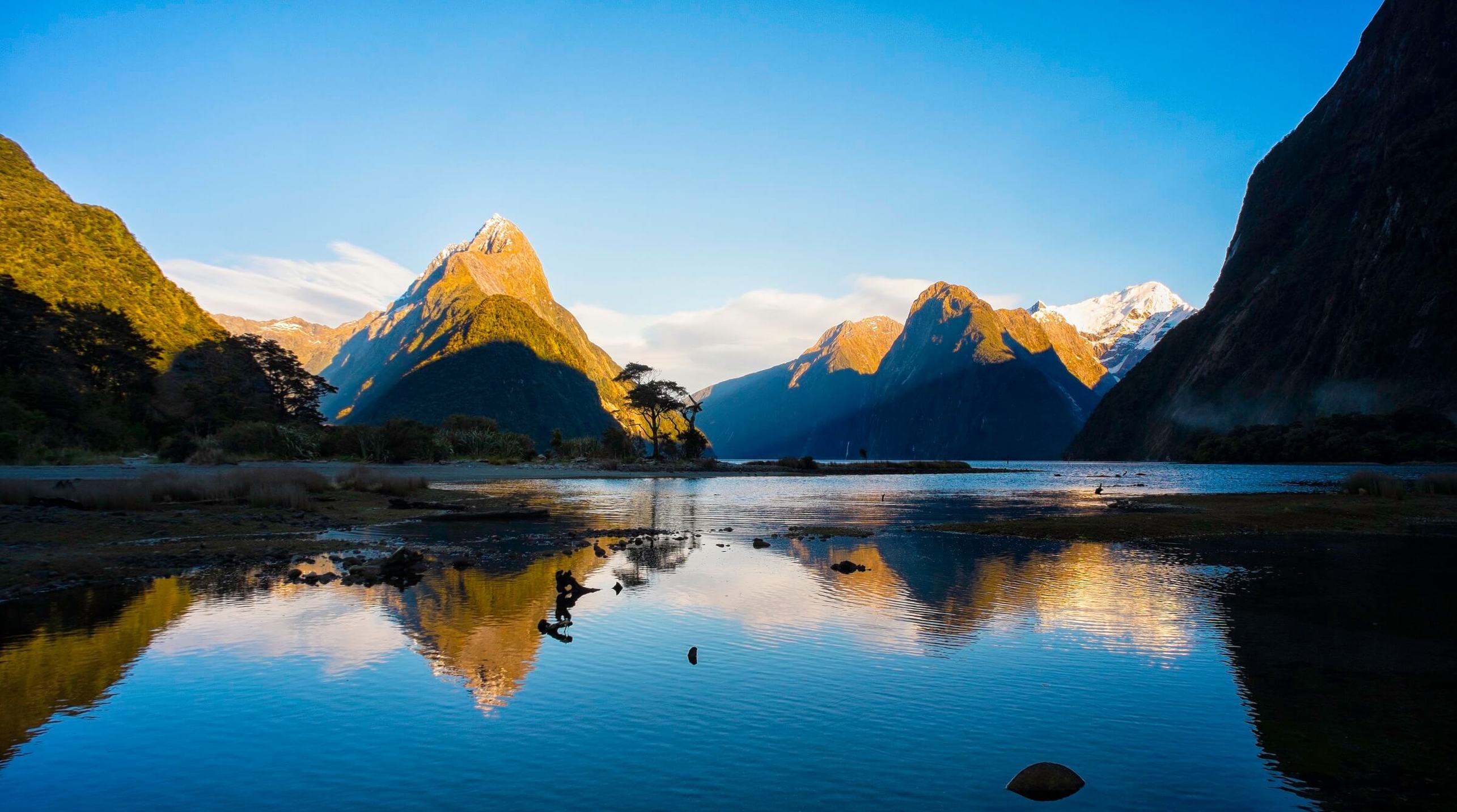 New Zealand government has announced the country's borders will reopen on May 1 allowing international manuhiri (visitors) from visa waiver countries, including the US , to travel to Aotearoa (New Zealand) without needing to self-isolate on arrival.
From May 1 travelers will be able to travel to New Zealand without self-isolation on provision of a negative pre-departure test. "We look forward to welcoming manuhiri [visitors], family and friends back in May," said Tourism New Zealand's Chief Executive, René de Monchy. "New Zealand has plenty to offer international visitors from breathtaking landscapes, rare and remarkable wildlife to our rich culture and heritage; our people and place are what make us unique, and we look forward to sharing this with the world again."
Getting to New Zealand from the US has never been easier. From Los Angeles, Auckland is a non-stop 12 hour overnight flight. You can literally 'wake up in New Zealand'. Prior to the pandemic you could also fly to New Zealand non-stop from San Francisco, Houston, Chicago and Honolulu with all of these routes scheduled to return in 2022.
A land of diverse regions and landscapes, New Zealand stretches across two main and a myriad of small offshore islands. Here you can experience adrenaline, luxury and unique culture all in the same day. Thrill seekers can add the adrenaline-rush of bungy jumping or exhilarating jet boat safaris, while the more sedate will enjoy world-class golf courses and award-winning wine and cuisine.
Meanwhile, New Zealand's fascinating Māori culture provides unique opportunities to connect and learn. A multicultural nation made up of vibrant and embracing cultures, Kiwis pride themselves in the warm welcome, or manaakitanga, travelers receive when visiting Aotearoa (New Zealand). You can find all the resources you need to plan a trip to New Zealand at newzealand.com.
The high level summary of entry requirements for all travelers to New Zealand pertaining to COVID-19 is as follows:
All travelers entering New Zealand must be fully vaccinated in line with New Zealand government entry requirements.
A negative pre-departure test (PCR, LAMP or Rapid Antigen) in line with New Zealand government requirements is required for all travelers.
No compulsory requirement for all arriving travelers to either self-isolate or enter a government managed isolation hotel, i.e. all forms of isolation for arriving travelers (including foreign nationals) are removed at all border reopening steps except for unvaccinated New Zealand citizens and residents returning to the country.
All travelers will be provided with two rapid antigen tests at no charge on arrival at Auckland Airport which are self-administered after exit from the airport.
Travelers will be asked to undertake the first test on day of arrival and then a second test on day 5/6 after arrival, this can be done once travelers have left the airport e.g.at home or hotel.
Travelers who test positive via either of their arrival day or day 5/6 RAT test will be required to take PCR test to confirm positive status, if positive they will then be asked to self-isolate in line with the requirements that apply to all community COVID-19 cases in New Zealand.