Let's bid goodbye to the elephant rides at Angkor Wat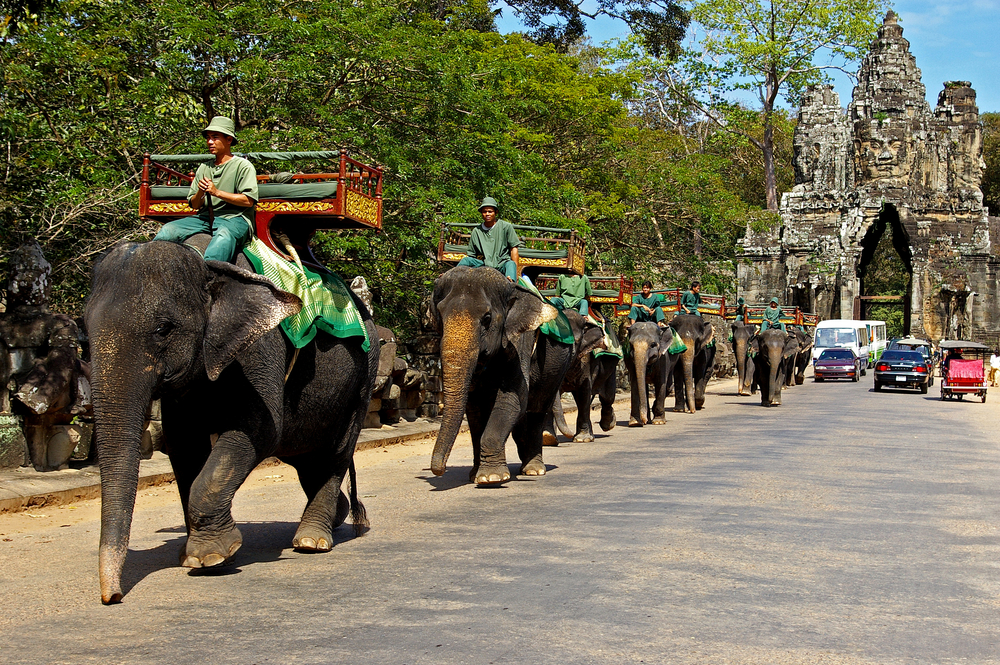 In June 2019, Apsara, the management authority for the Angkor Archaeological Park in Siem Reap, Cambodia has announced that it would ban elephant rides starting 2020 following pressure from animal rights activists.
Two of the 14 elephants in Angkor Wat were relocated to the nearby Bos Thom community forest last week. Long Kosal, an Apsara press representative, said that the remaining 12 elephants will be transferred to the same forest "early next year".
"The elephant is a big animal, but it is also gentle and we don't want to see the animals being used for tourism activities anymore. We want them to live in their natural surroundings," Kosal said.
In 2016, an elephant named Sambo died at Angkor, drawing worldwide attention. Her death was blamed on a combination of heatstroke and exhaustion from ferrying so many human beings around. The World Wildlife Fund found out that the population of the Asian elephant declined by half in the span of three generations.
Latest travel trend reveals that travellers now prefer cruelty-free activities and attractions. It is evident with the 1.8 million foreign tourists that bought passes to the temple complex from January to September — a 13.7% decline over the same 10-month period in 2018.
TripAdvisor, one of the world's biggest travel listings and bookings sites, announced that it would not sell tickets to any sites that breed whales or dolphins in captivity, such as the theme park SeaWorld in the US.