Oakwood Hotels celebrates grand opening in Surabaya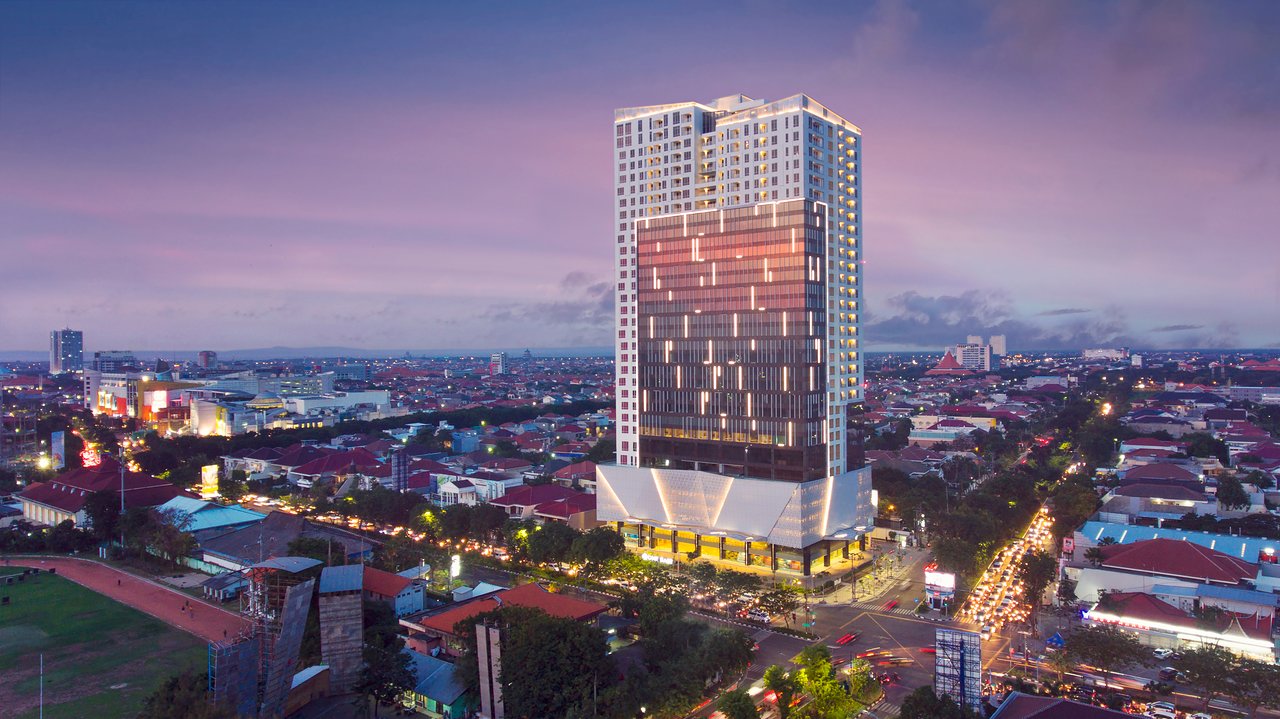 The first Oakwood property to open in Surabaya, Indonesia, and the only five-star hotel and serviced residence in the area, Oakwood Hotel & Residence Surabaya celebrated its grand opening on 9 September. The date was a special one for the property as its soft opening was exactly a year ago and symbolises a great start for the property.
The evening, hosted by Hary Tanoesoedibjo, chairman of MNC Group, the owning company of Oakwood Hotel & Residence Surabaya; was a star-studded one attended by numerous celebrities, socialites, government officials, business partners and media friends coming from Surabaya and Jakarta. The guest of honour for the evening was the newly appointed East Java vice governor and his wife Arumi Bachsin.
Guests were treated to a sumptuous dinner prepared by the talented culinary team of Oakwood Hotel & Residence Surabaya alongside performances by Indonesia's rising stars Citra Scholastika and Ahmad Abdul, with well-known personality Robby Purba as master of ceremony.
The property is owned by MNC Land as an exclusive Luxury Hotel & Residence collection property and managed by Oakwood Worldwide (Asia), provider of serviced apartments in prime locations throughout Asia Pacific. "From the time when Oakwood Hotel & Residence Surabaya first opened its doors to guests, the property has since established itself so well in this competitive hospitality market here in Surabaya. This is evident from the consistently great reviews from our guests, which bear testament to the team's dedication," said Dean Schreiber, interim chief executive officer of Oakwood and managing director of Oakwood Asia Pacific.
"Today marks an important day for all of us, the big family of Oakwood Hotel & Residence Surabaya. The team has put in a lot of hard work and it has been extremely rewarding to see our efforts coming to fruition, presenting our guests and stakeholders with the impressive property that we see today," said Shafar Jamaludin, general manager of Oakwood Hotel & Residence Surabaya.