Old City of Jerusalem now more accessible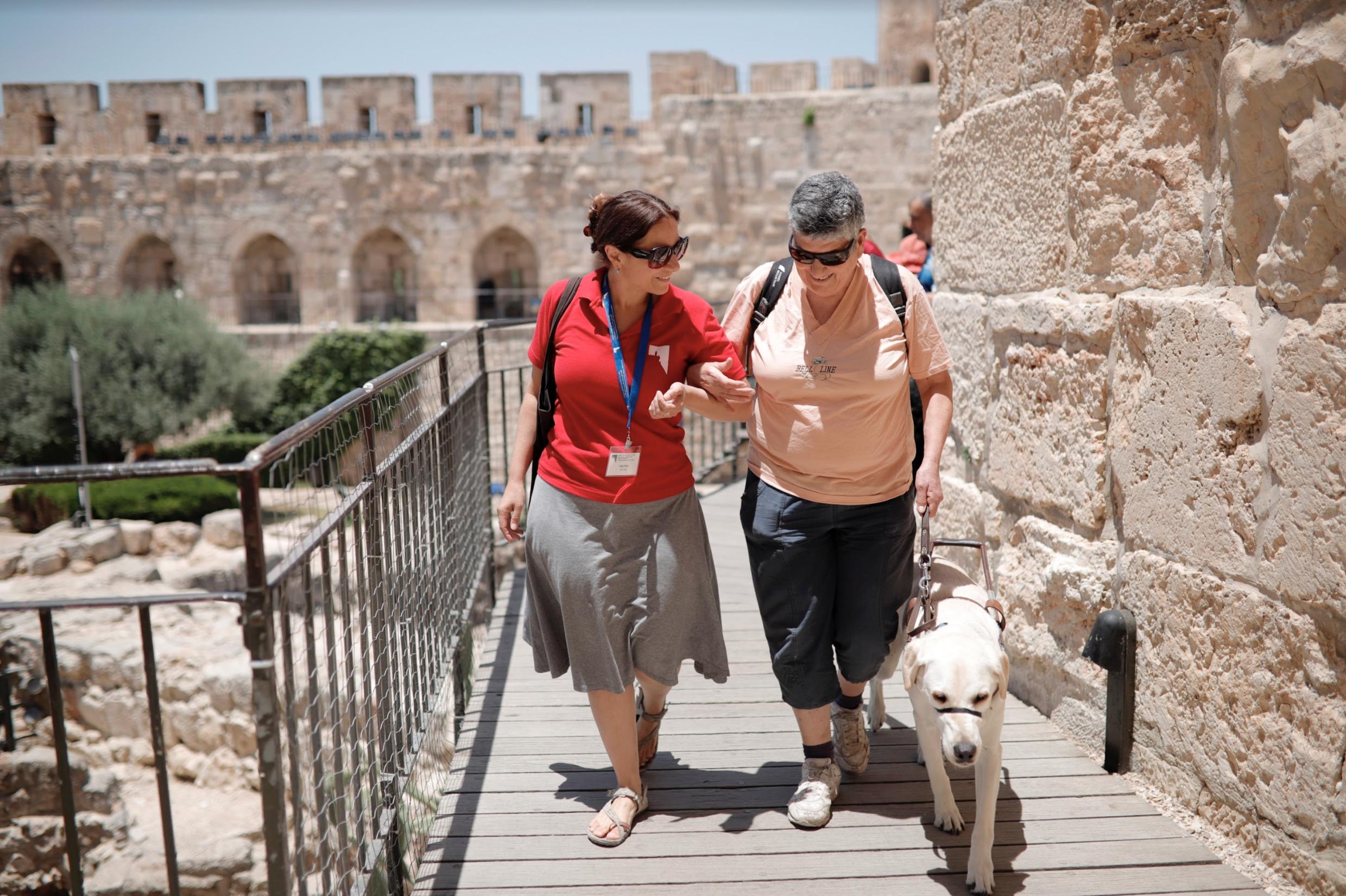 The Old City of Jerusalem has become more accessible for both wheelchair users and the visually impaired, thanks to improved infrastructure and audio apps to help residents and visitors better navigate the small streets and alleyways.
The accessibility of the city is an innovative and ground-breaking project that enables wheelchair bound residents and visitors to enjoy the historic and cultural wealth of the city. Among other things, four kilometres of streets in the Muslim, Armenian and Christian quarters have been adapted, and about two kilometres of handrails have been installed alongside staircases.
The UNESCO World Heritage Site is the most visited place in Israel with about 10 million visitors each year.
The accessibility of the alleys is intended to ease the congestion in the main streets and to enable wheelchair users, the users of freight carts (including strollers), and other handicapped people, to visit the city's tourist attractions with greater ease.
The East Jerusalem Development Company has also produced a printed accessibility orientation map along with a dedicated application in eight languages that enables real-time navigation between the alleys and sites.
In addition, the Centre for the Blind in Israel has developed an app that has made Jerusalem accessible to the blind with special audio tours. The Tower of David Museum, located at the gateway to the Old City, has made its flagship night show accessible to the blind and visually impaired with a descriptive audio accompaniment – the first of its kind in Israel.
The accessibility project has been funded by the Jerusalem and Heritage Ministry and the Jerusalem Development Authority, together with the Ministry of Tourism, the Accessibility Department of the Jerusalem Municipality, the National Social Security Agency and the Israel Antiquities Authority, carried out by the East Jerusalem Development Company.