On the green track: Radisson's slew of environment and CSR initiatives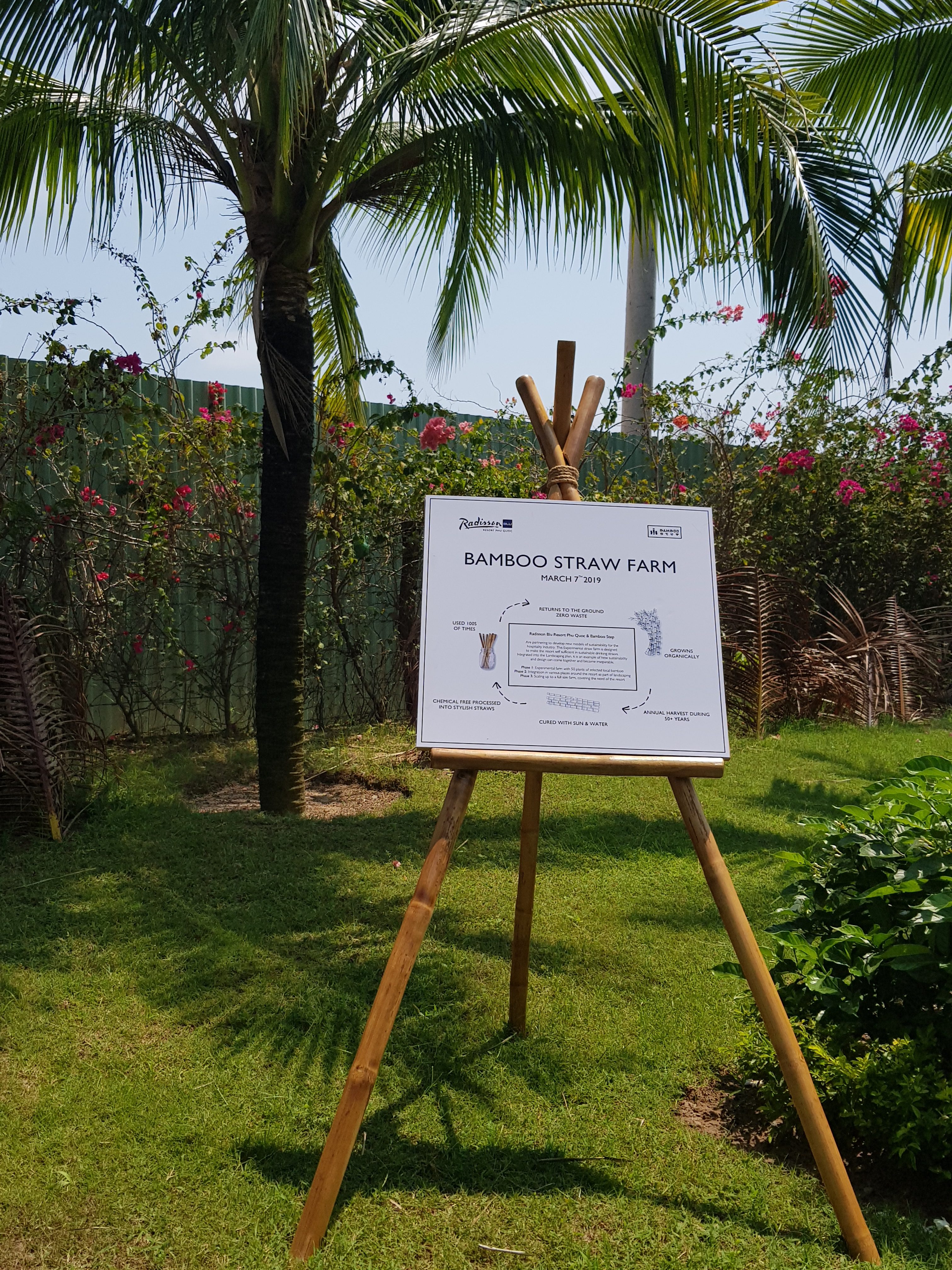 Underpinned by Radisson Hotel Group's responsible business ethos, meaningful action is being taken to preserve the environment and give back to local communities in several new Radisson Blu island destinations, Bali, the Maldives and two emerging Vietnamese beach resorts, Phu Quoc and Cam Ranh.
Radisson Blu Bali Uluwatu, which opened in February 2018, has introduced an array of environmental activities. Plastic pollution continues to be an environmental concern in Bali, the resort has undertaken initiatives such as the use of straws made from corn-starch, and bags, slippers and bathroom amenities from natural materials. Plastic bottles have been replaced by glass versions and recycled glassware is used in the resort's restaurants.
"Major tourism and hospitality operators take proactive measures to preserve the local ecosystem."
Radisson Blu Resort Phu Quoc, which was launched in July 2018, has taken a multi-faceted approach to sustainability. It has become the first international hotel in Vietnam to produce its own bamboo straws, and guests can visit the onsite bamboo farm and learn how the straws are made. The resort has also formed partnerships with local farms to produce organic honey, peppercorns and other ingredients for the hotel's restaurants and bars as part of the efforts to promote local sourcing and a farm-to-table concept.
Radisson Blu Resort Maldives, which is on track to open in the first quarter of 2020, plans to minimise its use of plastic products by using bamboo or metal straws, reusable cloth laundry bags and glass bottles throughout the resort. A glass crushing machine will also be installed, which allows glass waste to be pulverised in-house, packed and shipped for recycling.
Radisson Blu Resort Cam Ranh, which is currently under development, will also adopt a series of responsible business solutions. Scheduled to open in the second quarter of 2020, this beachfront property will fight single-use plastics, with cups, straws and bottles all being replaced with reusable options. Bamboo and glass straws will be adopted, and the resort will operate a bottling facility for both still and sparkling water. The resort will also work towards employing a food waste reduction programme.
All of these actions and solutions have their foundations in Radisson Hotel Group's global Responsible Business programme. This comprises three aspects – think people, think community and think planet – with the overall aim of building a better future for local destinations and communities, and a better planet for all.
"Tourism continues to soar in many Asian destinations but this prosperity puts pressure on the environment, especially in pristine coastal regions. Therefore, it is essential that major tourism and hospitality operators take proactive measures to preserve the local ecosystem," Andre de Jong, vice president of operations, South East Asia and Pacific, Radisson Hotel Group said.