On the right track: Great Mekong Bike Ride boosts Isan as sports tourism destinations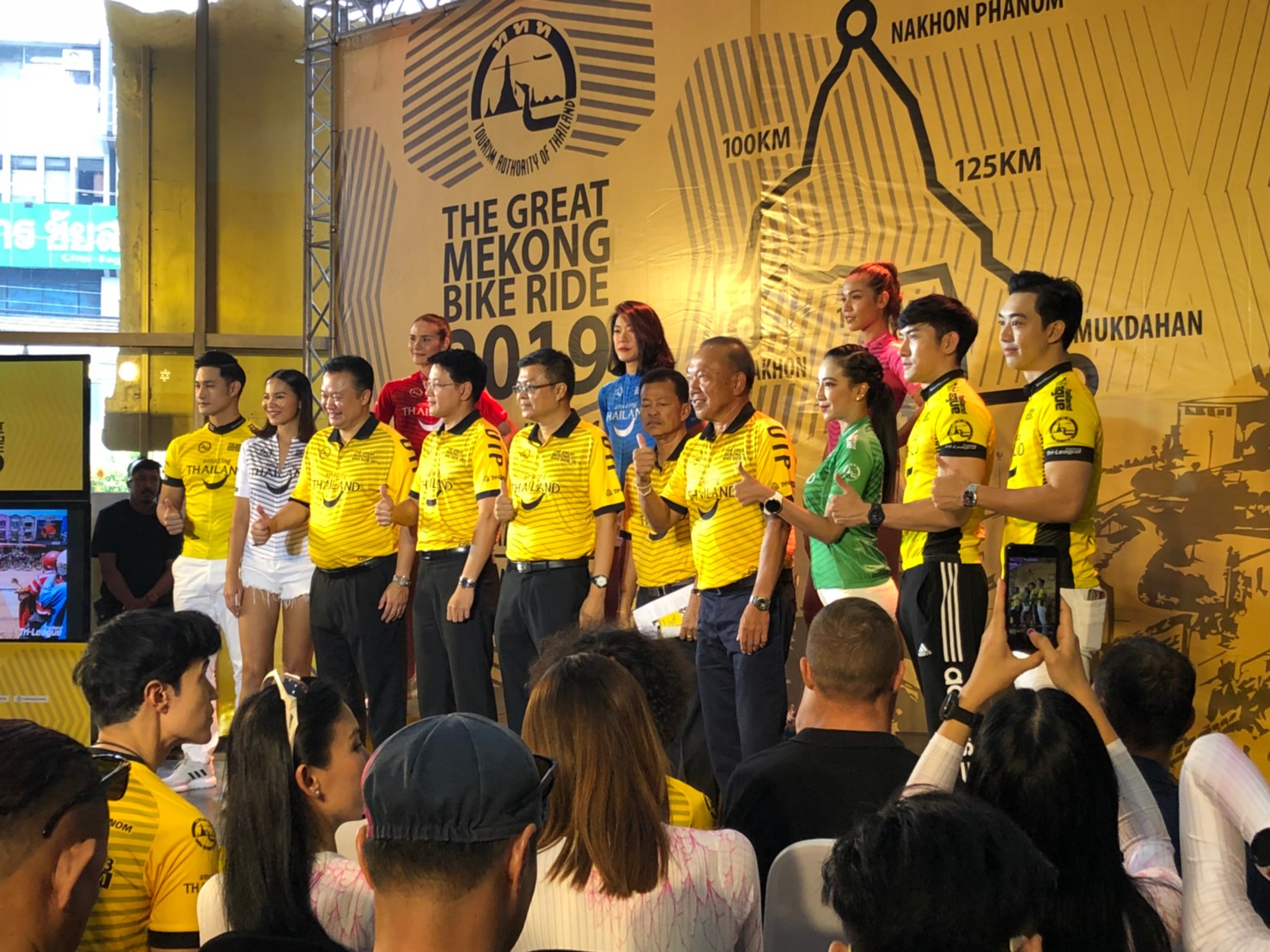 The Great Mekong Bike Ride 2019, scheduled from 28-30 June, is ready to welcome more than 2,000 Thai and foreign road race cyclists and elevate the awareness of Thailand's Northeast (Isan) provinces of Nakhon Phanom, Mukdahan and Sakon Nakhon, as sports tourism destinations.
This year marks the fourth edition of this epic, long-distance road race cycling event organised by the Tourism Authority of Thailand (TAT) in cooperation with Nakhon Phanom, Sakon Nakhon and Mukdahan provinces, the Thai Cycling Association and Tri-League.
Registration is now closed as full participation numbers have been reached, at 2,000 cyclists. These include 400 international cyclists from 22 countries and 1,600 Thai cyclists.
The staged race format has been carefully designed to promote tourism and sport in the emerging destinations in line with the government's policy and TAT's marketing strategy. It showcases the rich history, culture and natural attractions that these Isan provinces can offer memorable experiences for local and international cyclists. The race covers a total distance of nearly 400 km in three days.
In the spirit of promoting health and fun for all, the Great Mekong Bike Ride 2019 also features a short-distance fun ride on each of the event's three days along flat road routes. The distance is 10 km and there are no age restrictions.