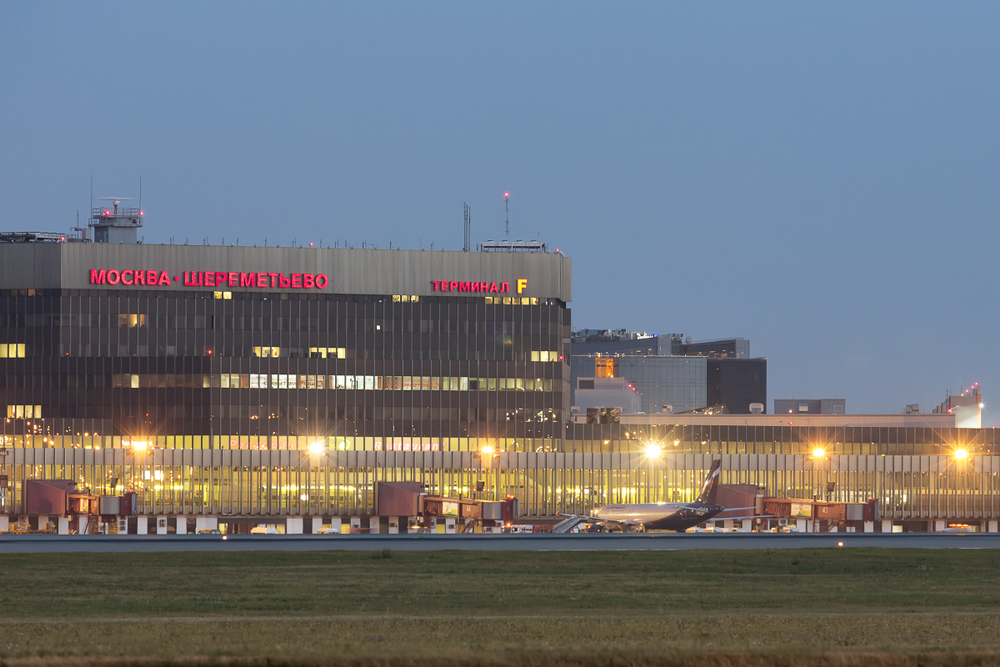 An Aeroloft passenger plane made an emergency landing and caught fire at Moscow's Sheremetevo Airport, killing 41 people.
Aeroloft announced that flight SU1492 to Murmansk was in flames after technical problems that forced it to turn back to Moscow on Sunday. The plane, with 73 passengers and five crew members aboard, made a hard landing after which a fire broke out.
Videos show the aircraft engulfed in flames as it touched down at the airport. The slides were activated as passengers scramble to escape.
#Russia #Moscow Footage of Plane on fire While Landing at Sheremetyovo airport pic.twitter.com/PPtmf2TR3n

— NewsWorldWide (@NewsWorldWide4) May 5, 2019
Video on Russian broadcaster RT's website showed the plane speeding down the runway with its tail on fire and flames engulfing the rear after it came to a stop on the tarmac.
#Russia #Moscow the plane that crash landed while on fire at Sheremetyovo airport is reported to be a Sukhoi Superjet-100 pic.twitter.com/CC5NHLGcZb

— NewsWorldWide (@NewsWorldWide4) May 5, 2019
The plane took off from Moscow on schedule at 6:02pm and returned to land at 6:30pm after the crew reported a mid-air malfunction, according to the airport website. It is not clear what caused the fire, but crew members told TASS that the plane was hit by lightning.