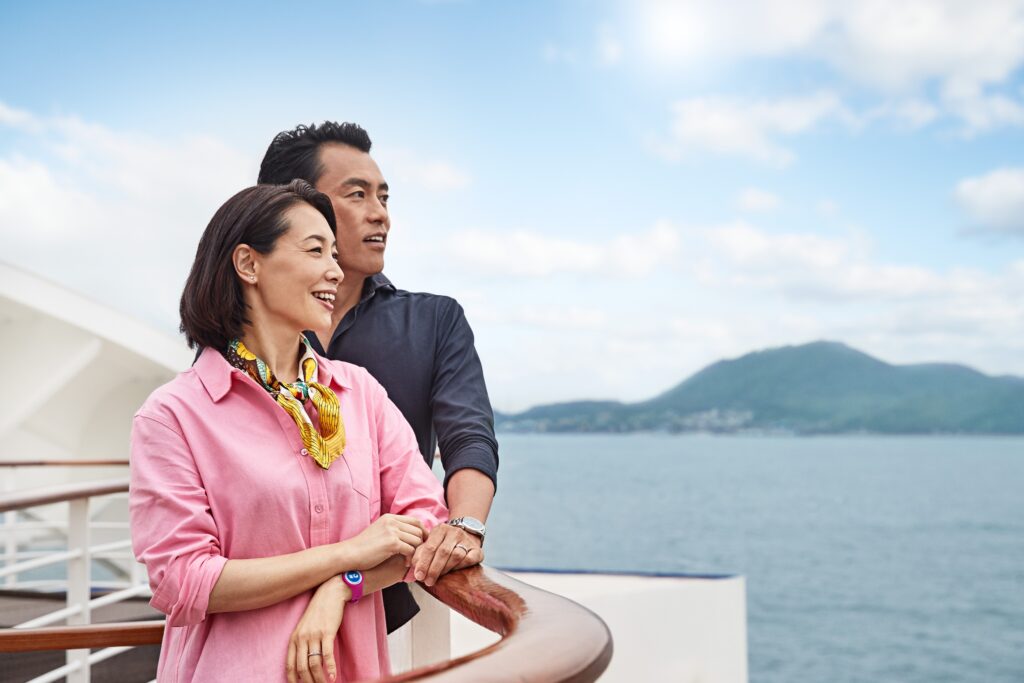 The lure of Japan's traditions, festivals and landscapes can magically come to life for travellers during the newly-announced 2023 cruises and cruise tours season from Princess Cruises.
A multitude of itineraries spanning from the southern tropical islands of Okinawa to the northernmost island of Hokkaido, offer guests the opportunity to discover the culture, history, cuisine and natural wonders of Japan, where ancient traditions and fast-paced modernity exist in harmony.
Japan-built Diamond Princess returns for the summer and fall of 2023 to celebrate the 10th anniversary of sailing from Tokyo (Yokohama) and Kobe. Diamond Princess will call to 38 destinations in four countries on 43 unique itineraries and 57 departures, ranging from five- to 19-days.
The ship designed with the destination in mind, featuring regionally infused cuisine, unique entertainment as well as the largest open-air Japanese bath at sea, an 8,800-square-foot bath and garden complex, offering indoor and outdoor Japanese bathing experiences including steam rooms, saunas and hot tubs with panoramic ocean views. Diamond Princess also features Kai Sushi, an authentic sushi bar, and traditional music and entertainment.
There will be opportunities to experience seven festivals, including Japan's world-famous Kyoto Gion Festival, featuring massive, hand-crafted "Yama" and "Hoko" floats that are constructed every year without the use of nails, or watch a display of 10,000 fireworks during the Kumano Fireworks Festival.  With access to seven UNESCO World Heritage Sites, guests can marvel at Mt. Fuji, the Hiroshima Peace Memorial and the Historic Monuments of Ancient Kyoto.
Travellers can experience the spring flowers all over Japan during spring, whether it's visiting a classic Japanese garden, seeing hundreds of sakura (cherry blossoms) while picnicking and enjoying the meditative atmosphere of tranquil parks.
Princess offers English-speaking guides and shore excursions to enjoy the stunning sights and local culture to the fullest and features eight "More Ashore" late-night stays in ports such as Akita, Aomori, Hakodate and Osaka (for Kyoto).
For those travellers with more time to explore Japan, Princess offers 13- or 14-day Highlights of Japan cruise tours, featuring a multiple-night land tour combined with the cruise, for more time on land to experience the wonders of both Tokyo and Kyoto.