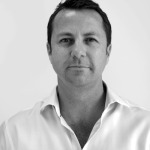 Aaron Greenwood
London, UK
Full Name:
Aaron Greenwood
Gender:
Male
Nationality:
English
Languages:
English
Location:
London, UK
---
About Aaron Greenwood
A highly experienced and well-travelled senior business journalist, editor and PR/Communications strategist. Originally from Sydney, Australia, with extensive professional experience in the UK, Europe and the Middle East, I have worked for major media organisations and blue chips in each of these markets. I am now based permanently in London, where I am a partner at Content Incorporated, the EMEA region's first truly content-driven media and marketing consultancy.
STAY UPDATED WITH THE LATEST TRAVEL NEWS, JOBS & EVENTS!
Join over 180,000 travel agents, professionals and executives subscribed to our daily newsletter.
You can unsubscribe at any time