Qantas and Virgin's bring forward flight schedules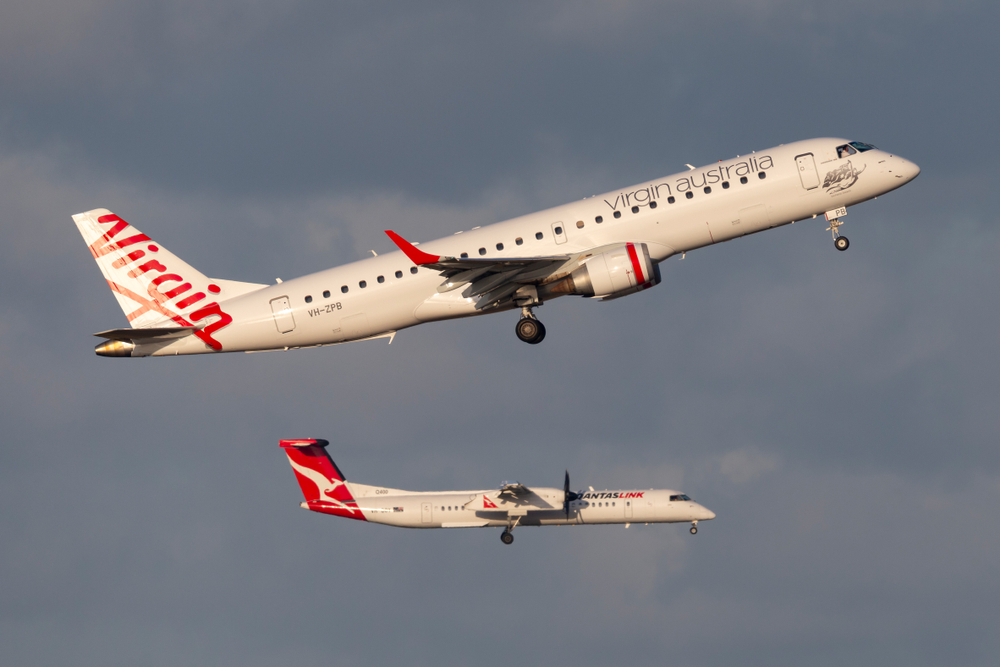 Qantas has moved international flights to London and Los Angeles forwards by nearly three weeks, with flights to these locations now departing on November 1.
This means that properly vaccinated Sydney siders will be able to leave the nation for the first time in 12 days since borders were closed in March of last year.
Qantas' statement comes after the Federal Government and the State Government of New South Wales declared that international borders would reopen on November 1 for NSW residents and their immediate families.
"We are opening Sydney and New South Wales to the world on November 1st," NSW Premier Dominic Perrottet announced on Friday.
He also stated that hotel and home quarantine will be eliminated.
Later that afternoon, Prime Minister Scott Morrison emphasised that the new quarantine laws only applied to returning Australians, vaccinated residents and citizens, and their immediate families, not visa holders such as international students or visitors.
Passengers will be allowed to travel only if they have been completely vaccinated and can provide a negative COVID-19 test 72 hours prior to departure.
In light of the comments made by NSW and the Prime Minister, Qantas has released a revised travel schedule, which comes just a few days after Virgin also stated that some flights would be moved forwards.
"Bringing ahead Australia's openness to the world and abolishing quarantine rules for properly vaccinated visitors entering New South Wales is a major step towards life as we know it," Qantas CEO Alan Joyce said.
"It will be a long time until international travel resumes normalcy, but this is a great start."
Here are the most recent flight schedules from Qantas and Virgin:
QANTAS
1 November
Sydney-London
Sydney-Los      Angeles
Note that these flights are only for Australian citizens, permanent residents, their immediate families and parents, Qantas noted in a statement.
The rest of Qantas' travel schedule remains unchanged so far:
18 December 2021
Melbourne-London
Sydney-Vancouver
Sydney-Singapore
Melbourne-Singapore
19 December 2021
Melbourne-Los Angeles
Brisbane-Los Angeles
Sydney-Honolulu
Brisbane-Singapore
Sydney-Tokyo
Sydney-Nadi
However, there is reason to believe that more destinations will be added to the list in the near future.
"In view of the decision to abolish quarantine rules for fully vaccinated travellers arriving in New South Wales, the Qantas Group is considering bringing forwards some additional destinations from Sydney, if possible."
Meanwhile, flights to Bali, Jakarta, Bangkok, Manila, and Johannesburg will restart in late March 2022.
VIRGIN
Originally scheduled for 23 November, Virgin flights to Fiji's city of Nadi will now operate from 16 December for Sydneysiders.
Here's what the schedule looks like:
Sydney-Nadi: 16 December
Melbourne-Nadi:17 December
Brisbane-Nadi:18 December
27 March 2022
Sydney-Denpasar
Melbourne-Denpasar
Brisbane-Denpasar
What are other airlines doing?
Air Canada's Sydney-Vancouver route is resuming on 17 December.
American Airlines will start the Sydney to Los Angeles service on 4 January 2022.