Qatar Airways ‎showcases Airbus A350-1000 and Gulfstream G650ER at Eurasia Airshow
User role is=
Array
(
    [0] => editor
)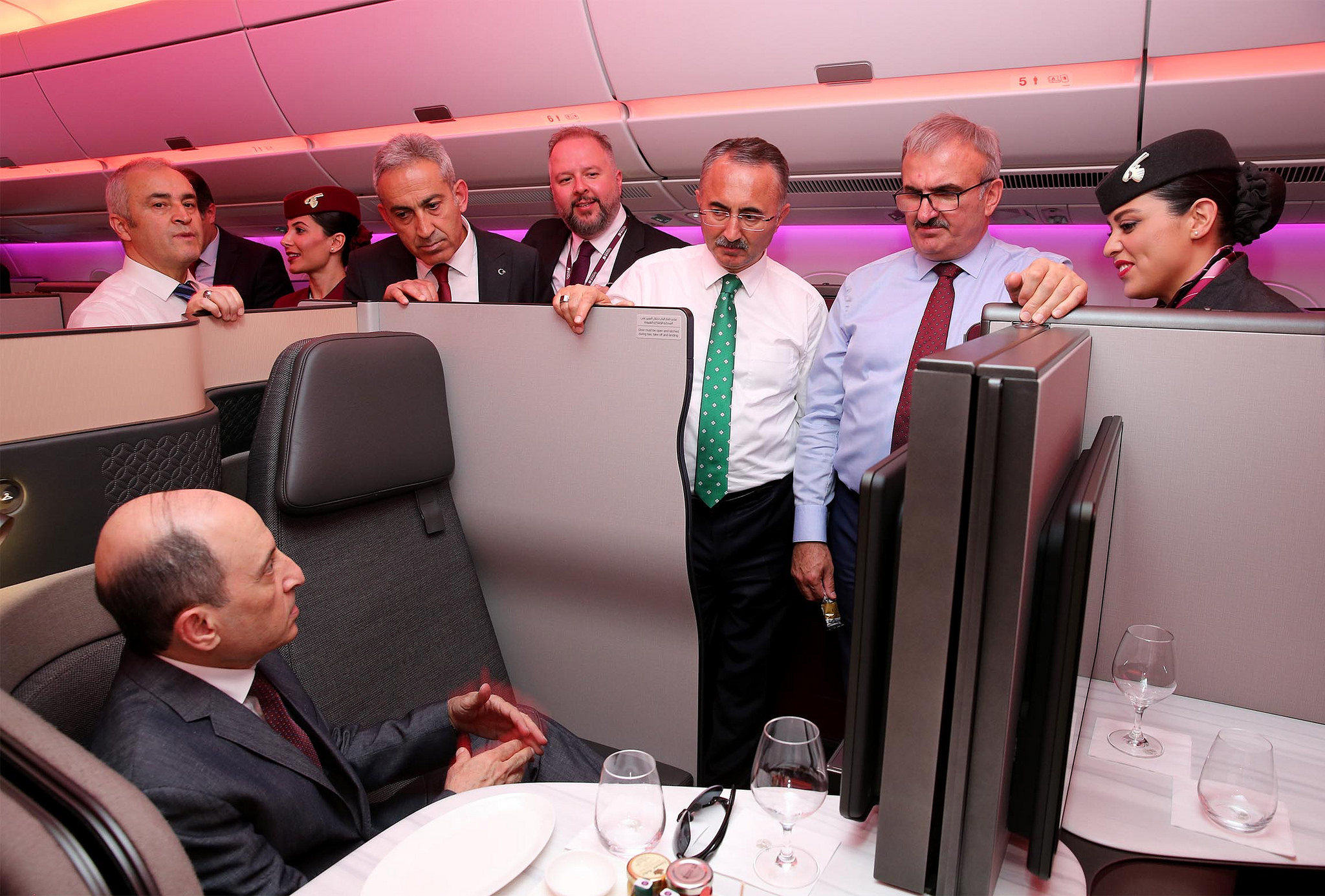 Qatar Airways was in the spotlight during the opening day at Eurasia Airshow, a new aviation industry event hosted for the first time in Antalya, Turkey.
Visitors to the airshow were able to experience two of the airline's aircraft, the Airbus A350-1000, featuring the revolutionary Qsuite, and the Qatar Executive Gulfstream G650ER. Visitors to the Qatar Airways aircraft included Turkey's deputy minister of transport, maritime and communications, His Excellency Yuksel Coskunyurek; the Governor of Antalya, Munir Karaloglu; and the deputy director general civil aviation Turkey, Bahri Kesici.
"The perfect platform to showcase both our latest aircraft"
Qatar Airways group chief executive, His Excellency Akbar Al Baker, said: "We are delighted to have attended and participated in the newly-launched Eurasia Airshow in Antalya, Turkey. With more than 100,000 visitors from across the world, this successful airshow was the perfect platform to showcase both our latest aircraft, the A350-1000 and our premium G650ER."
Qatar Airways currently operates direct flights to Istanbul's Sabiha Gökçen Airport twice daily, to Istanbul Atatürk Airport 10 times weekly, to Adana Airport three times weekly, a daily service to Ankara's Esenboğa Airport and three times weekly to Hatay Airport, bringing the total to 37 weekly flights between Doha and Turkey.
The airline recently took delivery of its fourth state-of-the-art Gulfstream G650ER executive aircraft, the fastest ultra-long-range business jet in the world. Qatar Executive has a total of 30 Gulfstream aircraft on order, a combination of the G500, G600 and G650ERs.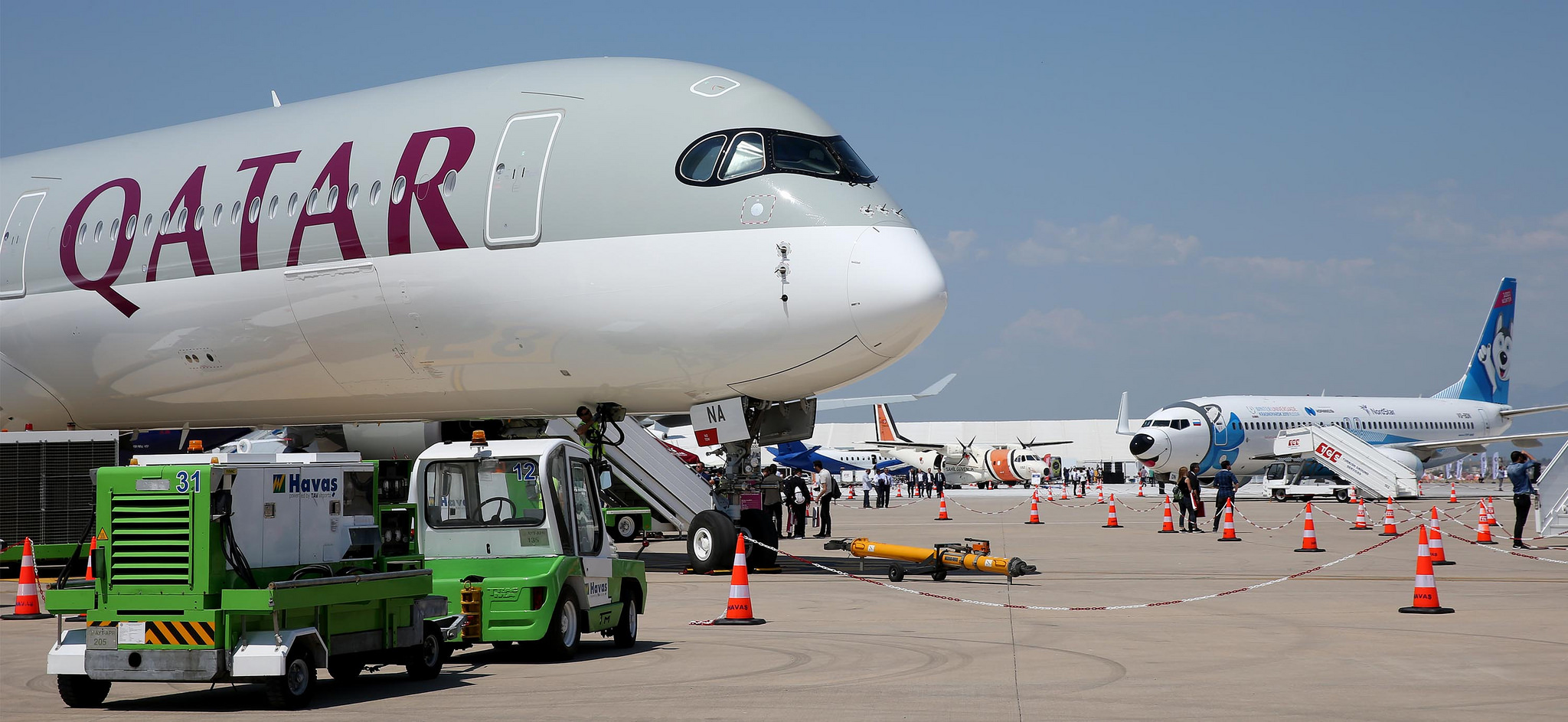 Starting 1 July, Qatar Airways will begin operating a Boeing B787 between Doha and Sabiha Gökçen International Airport in Istanbul. Earlier this month, Qatar Airways revealed that it will be the first Gulf carrier to begin direct service to Luxembourg.
Other new destinations to be launched by the airline include: London Gatwick and Cardiff, United Kingdom; Lisbon, Portugal; Tallinn, Estonia; Valletta, Malta; Cebu and Davao, Philippines; Langkawi, Malaysia; Da Nang, Vietnam; Bodrum and Antalya, Turkey; Mykonos, Greece and Málaga, Spain.
LATEST STORIES DEV