When you think of the name Raffles, it conjures imagery of tropical locations, elegant accommodations and refined living — which makes the iconic brand's latest location a perfect fit.
Opening on 1 February, Raffles Maldives Meradhoo — the fourth Maldivian property for parent company AccorHotels — is a secluded resort comprised of 38 Beach Villas, Over Water Villas, Beach Residences and, coming later in the year, the Raffles Royal Residence. And features a private pool, generous living spaces and lavish marble bathroom with a sunken bathtub and outdoor shower.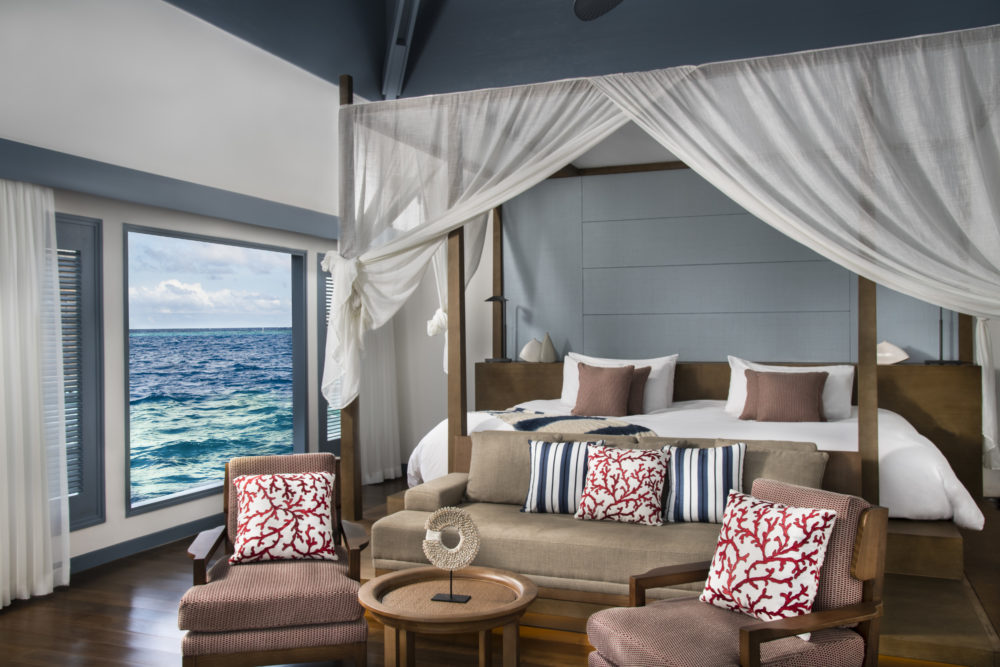 In each of the terraces, guests can marvel at the marine life below through the glass flooring panels. There is an extraordinary display of natural beauty with white, powdery sand that frames sparkling clear waters.
"The finest luxury hotel experience and unrivalled service in the destination"
Two reefs provide a thriving habitat for the marine life including baby sharks, turtles and a myriad of tropical fish.
For those that want to learn more about the underwater realm, the hotel's resident marine biologist and team of marine butlers are on hand to personalise guest experiences that bring unique and beautiful insights of the underwater world. At night, the moon and stars reflect on the mirror-like ocean, creating an extraordinary spectacle.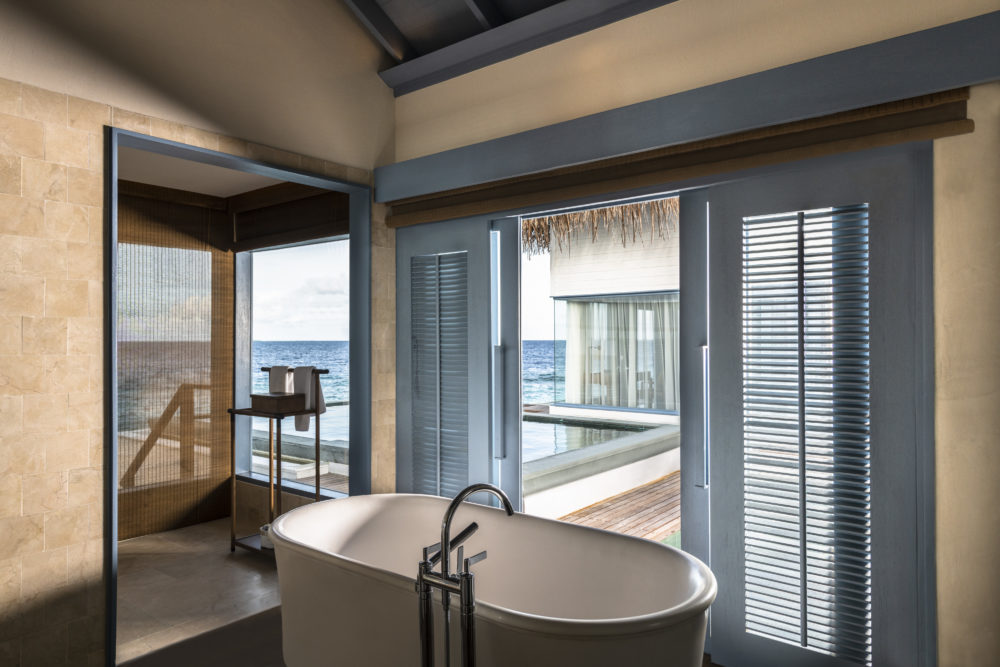 Patrick Basset, AccorHotels' CEO for Upper Southeast and Northeast Asia and the Maldives' said: "Boasting 1200 islands, Maldives is home to the best beaches in the world and now, with the opening of Raffles Maldives Meradhoo, is also home to the best of luxury hospitality.
Bassett went on to add: "We look forward to offering guests the most natural beauty set within an incredible resort that offers the finest luxury hotel experience and unrivalled service in the destination."