Rex Aims To Expand 737 Fleet From 6 To 30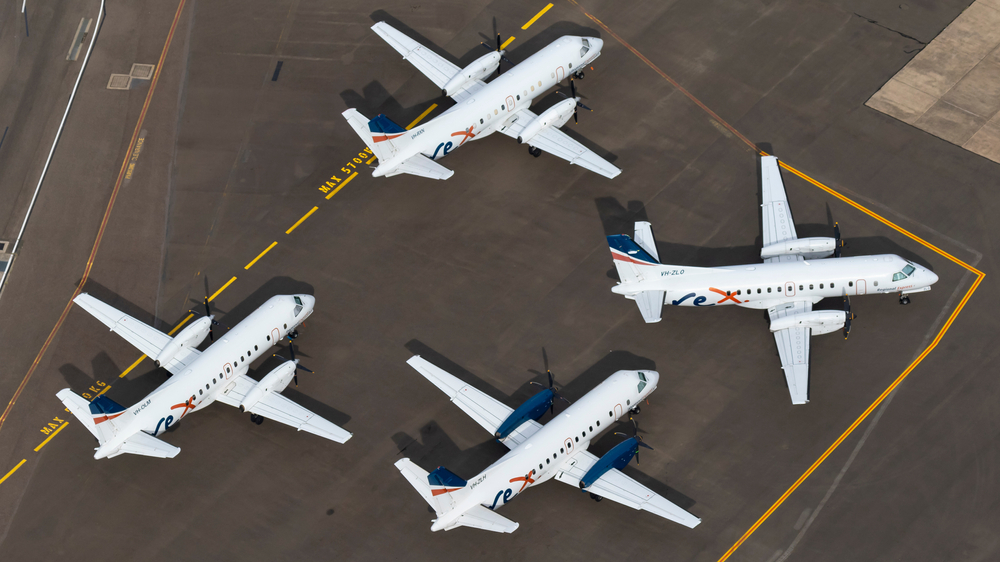 Over the next five to seven years, Rex plans to increase its Boeing 737 fleet to 30 planes, to put one new plane into service every two to three months.
At the Singapore Airshow, Rex chairman Lim Kim Hai revealed the company's development plans, which roughly doubled the company's previously stated fleet expansion ambitions.
A good goal for the medium term, Lim added. I think there's a lot to be said for the benefits of scale.
After announcing in May 2020 that it was preparing to compete with Qantas and Virgin for domestic routes between capital cities, Rex began operating its first 737s in March 2021.
Late last year, the company said it would increase its fleet of six 737s to 14 to support the growth of its domestic operations.
Following months of travel restrictions, the Australian Omicron surge, and staff shortages, Lim described the 2021 and 2022 operational climate as "not easy."
When planes are only half-full, "no airline makes money," he added.
According to Rex chairman, bookings are picking up and indicating a comeback, so the worst may be behind the airline.
It's only in the last six or seven days that he's seen a change. Significant enough to make me believe we've hit our lowest ebb.
According to Lim, demand has increased, but not to the point where all flights are profitable.
After the bleed, "You just have to pray that you'll be there to see it through," he added.
After announcing earlier this month that it would expand its footprint at Sydney Airport with a brand new Boeing 737 flight simulator and aircraft hangar, Rex is now taking the next step in rapidly expanding its domestic operations.
For businesses creating at least 30 new jobs in NSW by June 2024, the NSW government's $250 million Jobs Plus Initiative provides tax relief, simplified planning approvals, and refunds on building infrastructure.
In December, delegates at the CAPA Australia Pacific Aviation Summit in Sydney heard Rex deputy chairman John Sharp say that the company had not yet reached its full potential.
It is the company's plan for next year to visit every major Australian city, as well as several of the country's more populous smaller centres, particularly along the east coast.
With thousands of aeroplanes available at low costs, lessors are "willing to accept any price," he said, making Rex's fast development possible.
Thanks to the pandemic, Rex was also able to hire staff recently laid off by larger rivals Qantas and Virgin.
After completing the so-called "Golden Triangle" of Sydney-Melbourne-Brisbane in December, Rex began flying between Brisbane and Sydney.
Adelaide, Melbourne, Sydney, the Gold Coast, and Canberra are now part of Rex's expanding domestic route network.