Seera and Klook ink deal to drive digital transformation of Saudi tourism sector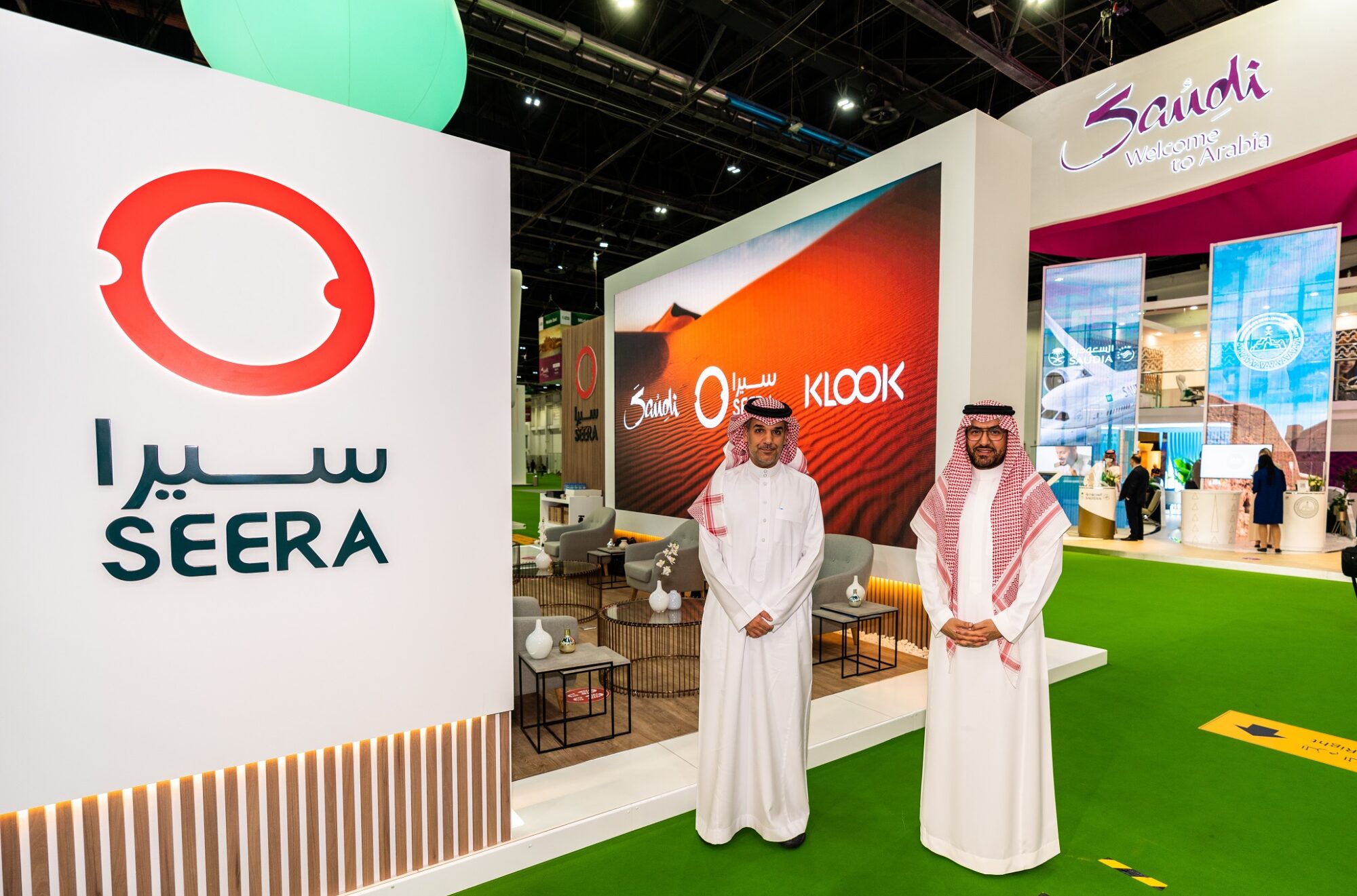 Seera Group, the region's leading travel services company, have formed a strategic partnership with Klook, a world-leading travel and leisure booking platform, that will support the digital transformation and robust growth of Saudi Arabia's tourism sector. The partnership was announced at the Arabian Travel Market 2021 in Dubai.
Seera will be the exclusive partner of Klook in Saudi Arabia, and together, the two entities will create a one-stop digital platform with end-to-end content and inventory management solutions that will support tourism and leisure activity providers in Saudi Arabia and provide an unprecedented choice of product offering for travellers to, from, and within the kingdom.
With the new partnership, activity providers in the country will be able to connect with global marketplaces and tour distributors, enabling them to build their business, which will not only support the local tourism landscape, but also elevate Saudi Arabia's footprint on the global tourism map. The platform will also showcase tours and activities operated by Discover Saudi, Seera's integrated destination management company.
Fahd Hamidaddin, CEO of Saudi Tourism Authority, said: "For our partners across the Saudi tourism ecosystem, finding smart ways to connect with travelers enhances their ability to offer unique Arabian experiences to everyone eager to explore the destination. This platform will empower our innovators, disruptors and new generation of tourism professionals to reach out to the world, tell their stories and build their businesses."
Majed Alnefaie, acting CEO of Seera Group, said: "Our partnership with Klook builds on the strong leadership commitment to deliver the goals of Saudi Vision 2030 to build the country's tourism sector, diversify the economy and create long-term economic value. With the partnership, we will bring the world-class technological expertise of Klook, and Seera's knowledge of Saudi Arabia's tourism and travel sector together in one platform. This will address current gaps in the tourism supply chain, particularly in terms of online content for tours and activities, the limited technological strengths of suppliers and low awareness of local and global travellers on Saudi's offering. The partnership will further digitally transform the Saudi tourism landscape and position it to enable domestic travellers and visitors from around the world as the travel and tourism sector rebounds," he added.
Ethan Lin, CEO and co-founder of Klook, said: "Klook is delighted to partner Seera Group and we are positive that this partnership will help set the stage towards Saudi Vision 2030. While the pandemic has had devastating effects on many businesses, this partnership will help ensure that the Saudi tourism sector can be in the best position to capture growth when travel resumes."