South Australia is ready to deliver remarkable experiences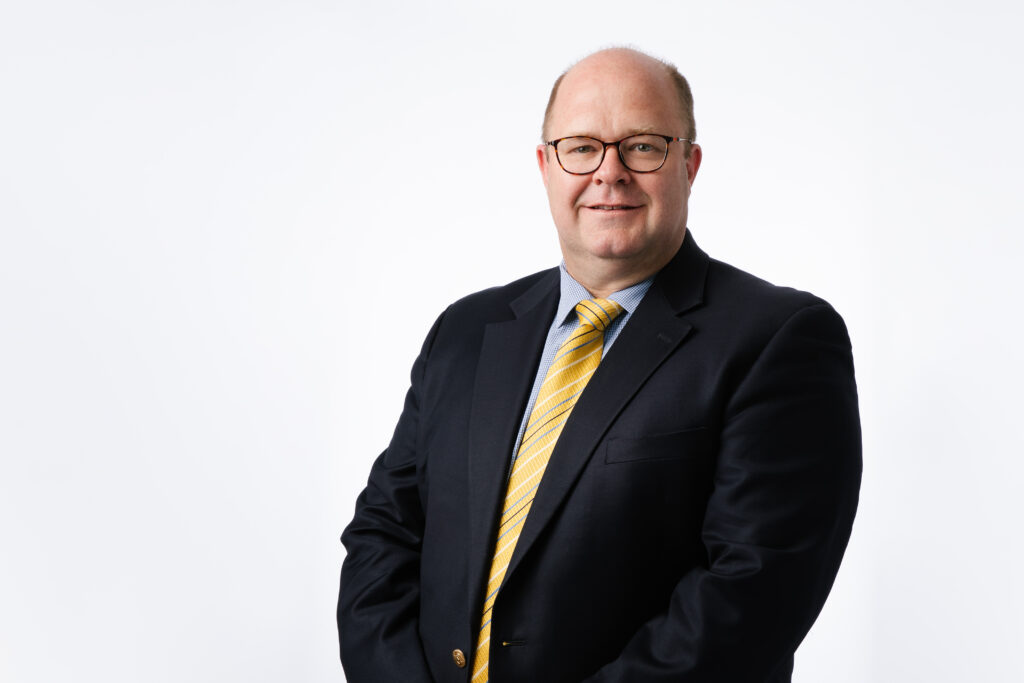 With eight years in the top job at South Australia Tourism Commission, Rodney Harrex and his driven team are repositioning and strongly promoting 'right now' to capture visitors' inevitable return.
TD sat down with Rodney Harrex, executive officer of South Australia Tourism Commission, and discovered why travelling in South Australia is so special.
Travel Daily (TD): What are some of South Australia's unique selling points and your passions?
I love the Flinders Ranges and The Outback, where we have experienced record numbers recently. The Eyre Peninsula, and the mighty Murray River, is only a short drive from Adelaide, and The Murray is one of Australia's most amazing, underplayed natural icons. I've recently visited with my family, enjoying the river's sheer beauty, nature, and abundant wildlife. I love that it's easy to get to from Adelaide, and it's so peaceful and tranquil. Our morning walks with all the wildlife around was special. At night, you can sit on a deck and soak up the sunset and gaze across the river; it's just spectacular.
But then, I also love our vast coastline and what it has to offer. One of my favourite places is the west coast of South Australia. Its remoteness and the rugged coastline are amazing, and I love whale-watching season over in The Great Australian Bight. To take a flight over the whales when they're calving is quite remarkable. There are many ways to engage with nature; that's a real strength of our state, whether swimming with sea lions, or to the other extreme, cage diving with great white sharks. It's all very accessible.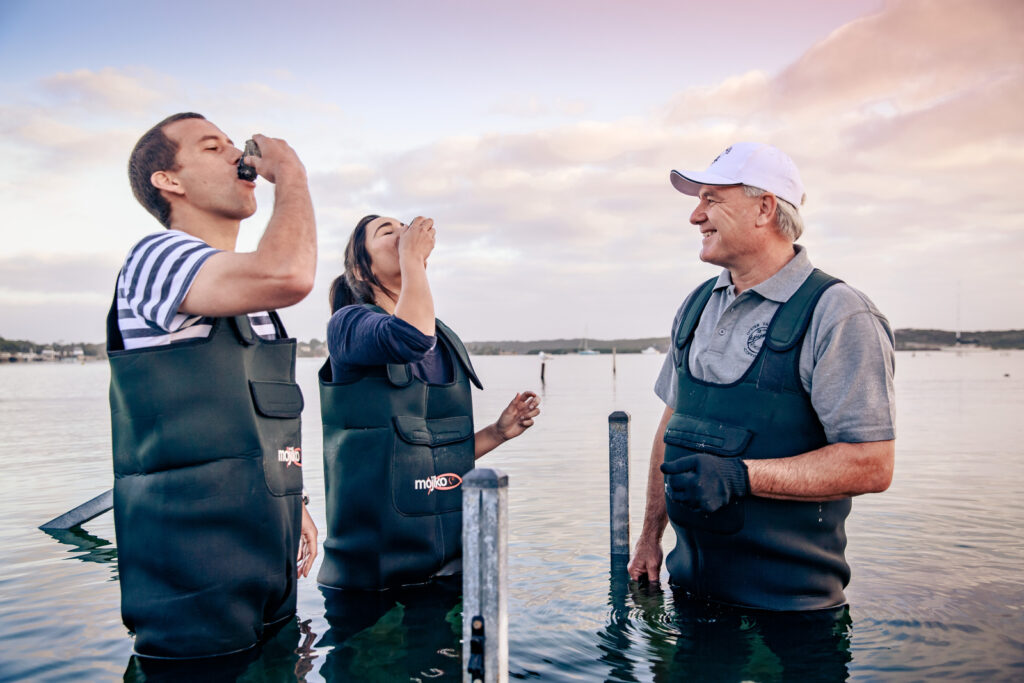 I love South Australia's wineries and natural produce. Then there's an amazing seafood variety from lobsters, fish, crayfish, abalone to prawns. When you bring this together with our natural surrounds, it is quite unique, and I think that's a significant opportunity for travellers. In fact, eighty per cent of Australia's premium wine comes from South Australia, and it's all accessible from Adelaide. We rented a house in Coffin Bay, and when not relaxing, we immersed ourselves and actually got into the oyster beds, as they were shucking. Imagine a beautiful Clare Valley Riesling with fresh oysters just off the lease. It's a pure, natural experience and when you connect with family and friends, it's special.
We call Adelaide a boutique city with all the benefits of a big city, but we're a good size. It's easy to get around, and it's 15 minutes to the city centre from the airport and 10 minutes on a good run. And then if you want to be at lunch after you've landed and had a meeting, you can be down in McLaren Vale in 45 minutes by freeway or the Barossa Valley in 60 minutes. You know it's that accessible, which is unique and quite remarkable. Consumers want to have confidence in a city but not be overwhelmed.
Australia is incredibly well-positioned and taking in the vastness of what our continent offers, I think it is an exceptional experience and an amazing opportunity for local and international visitors. As the world starts to move again, consumers are going to be looking and thinking quite differently. As Australia opens, destinations like South Australia and Adelaide will do so well.
TD: What are the contributors under your leadership that have driven international tourism growth?
We have provided the right foundation for South Australia and a strategic framework of the 2020 plan. We are not a volume destination, and we focus on independent high-value travellers. And again, Adelaide is a boutique city; that's what we are structured for. So, it was about targeting, independent self-drive visitors. Whether that was out of China, Singapore, or Europe, we really went for these travellers who have a little more time.
A ten-day itinerary has greater impact and more value. With several years in international markets, we've identified South Australia's proposition; we don't have to be all things to all people. We own what we own well, whether it's nature, food and wine, accessibility, and be strong about these messages. Don't try and be everything. I think that's crucial. We've got great operators in South Australia; we've put a lot of energy as part of that framework to make sure they can access international markets. And then that's given us a focus in terms of airlines, and we worked strategically with them to provide us with a good balance of visitation.
TD: What have you learned, and what's the silver lining for South Australia, following the bushfires and now COVID?
I've learned to listen, engage, collaborate, act, and do it in a timely way. South Australia is made up of lots of small to medium-sized businesses and we wanted to make sure we were there working with them as we went through. And so, we were quick to act; we put cash grants out to those businesses because we weren't spending our money on marketing; we repurposed it. We also repurposed some of our funding to road signage. So again, to help enhance the visitor experience.
Air access is crucial for South Australia as we come through this, and we've put a massive effort into rebuilding Adelaide's domestic aviation. Air New Zealand is now arriving in Adelaide again, three times a week. We've had continuous service from Qatar and Singapore as we've worked through COVID; they've done an amazing job repatriating Australians, but importantly, taking our freight out, which has been crucial. Sharing to the world, a massive volume of South Australian fresh lamb, seafood, dairy, and wine. It's all great international recognition.
Our challenge was managing information. There was so much of it, and people were overwhelmed. And we put a lot of effort into this, and I have a great team who came together every morning and focused on the issue at play to communicate succinctly. With an avalanche of information coming in, we cut through and gave small business the information that made a difference in their decisions. And I'm pleased to say, the feedback we got last year was, "you made it easy for us to make the right decisions".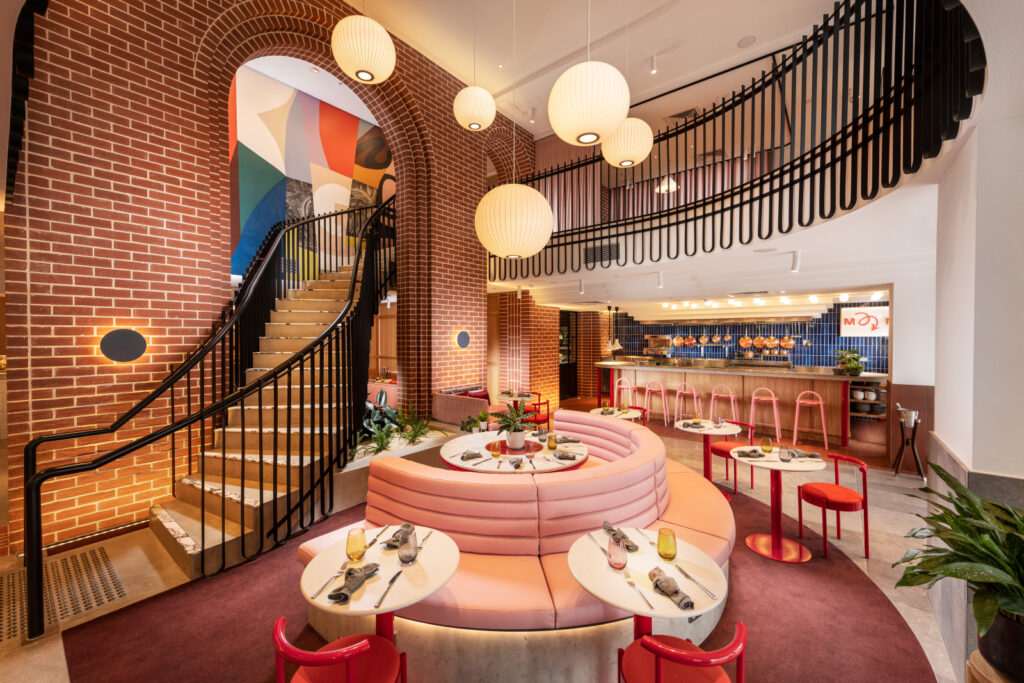 TD: Adelaide is now seeing growth in the luxury accommodation market?
We have had over 1000 rooms added in the last twelve months, like Crowne Plaza, EOS by SkyCity, and Hotel Indigo Adelaide Markets. We have a new-build Sofitel, opening in August and Marriott announced a new hotel at the heritage GPO, a $200 million investment. There are some great new properties in Adelaide, renovated classics and new rooftop bars. We're growing into new demand, which is amazing to think we're still in a pandemic. Adelaide in March 2021 had the highest level of occupancy of mainland Australia. That's really encouraging when you think we've added nearly 1000 rooms.
TD: What messages do you have about South Australia for international travel agents and the broader travel community?
I think the key, leading point is that Australia is ready to work with you. Our states and territories work closely, to really enhance their individual experiences, keeping in mind consumers are looking for something a bit different. And we already see that, as we monitor what consumers are looking for on our website. I'd say to agents around the world, there's another side of Australia to discover, here in South Australia, we are ready to deliver remarkable experiences.