SureStay Hotels unveils first hotel in Laos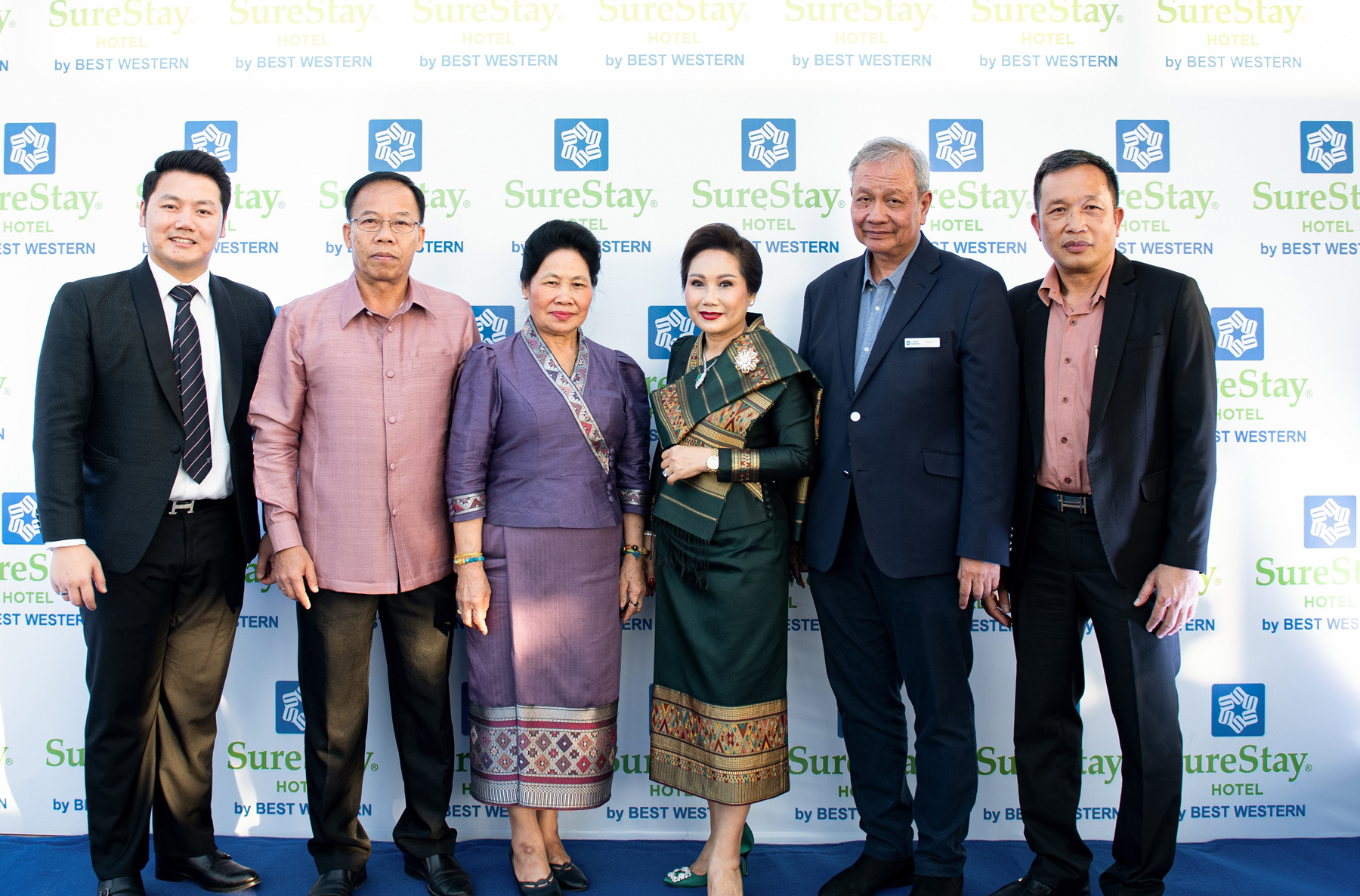 SureStay Hotel Group marked the launch of its first hotel in Laos, SureStay Hotel by Best Western Vientiane. Hosted recently at Tipsy Elephant, the hotel's dramatic top floor venue, the event was attended by senior company executives, the hotel's esteemed owners, government dignitaries, local partners and members of the media.
"We are delighted to introduce the SureStay Hotel Group to Laos, marking the start of an exciting new era of affordable international accommodation in this captivating country. This is an outstanding property that rises above its price point, with exceptional facilities for business and leisure travellers, including a spa, gym and rooftop bar," said Olivier Berrivin, managing director of international operations in Asia at Best Western Hotels & Resorts.
Located in the heart of the Lao capital, only 15 minutes' drive from Wattay International Airport, the hotel introduces excellent hospitality and international standards of service to the city's premium economy hotel sector. It comprises 68 rooms and suites, a restaurant, Sure Spa and top floor fitness centre, plus services for corporate travellers, including computer stations in the lobby.
It becomes the latest in a series of SureStay hotels in Asia, following SureStay Plus by Best Western Sukhumvit 2 in Bangkok, Thailand, SureStay Plus by Best Western Shin-Osaka in Japan, and SureStay Plus by Best Western AC LUXE Angeles City in The Philippines.