TAT joins Expedia Group and UNESCO to unveil sustainable tourism pledge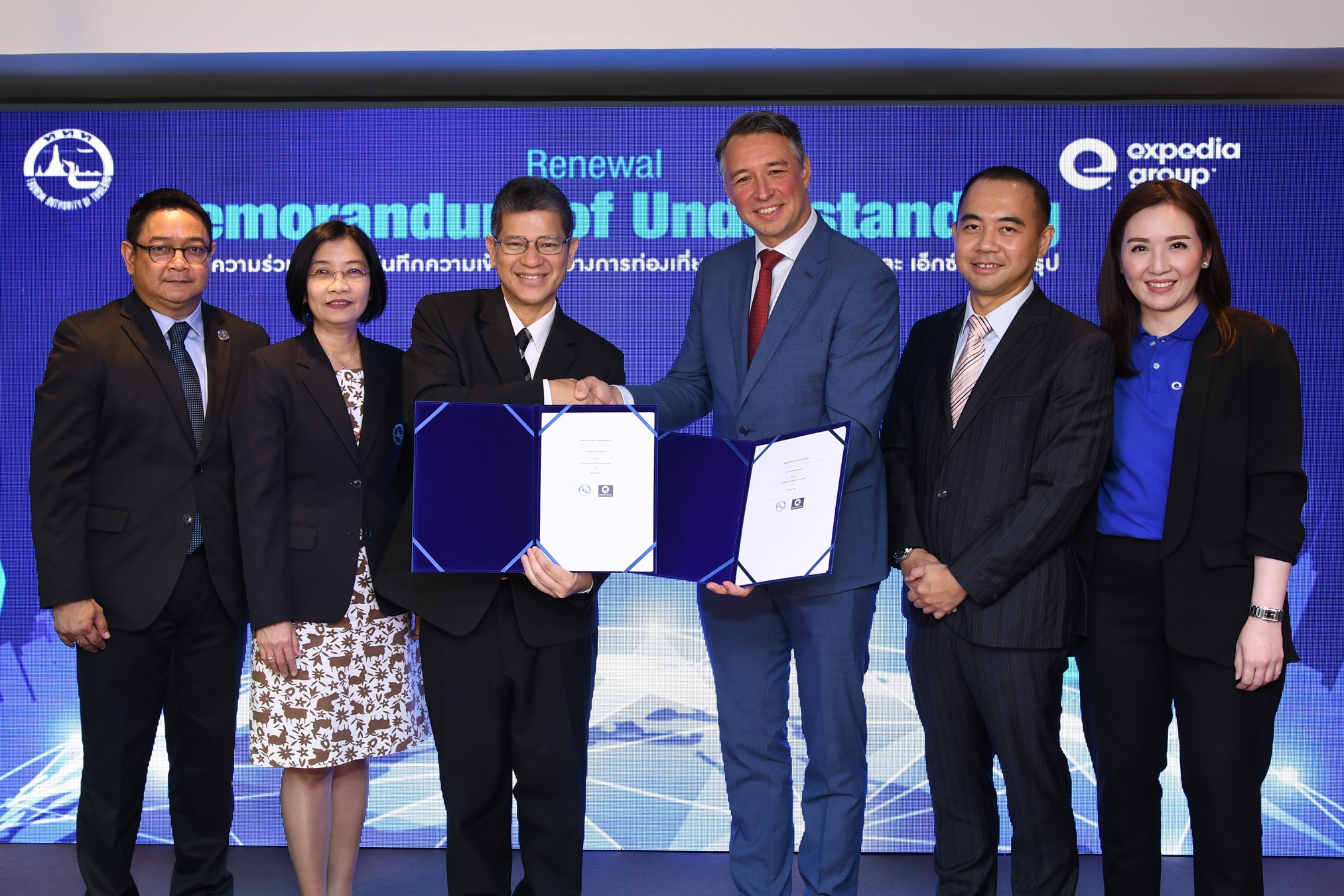 The Tourism Authority of Thailand (TAT) and Expedia Group in conjunction with United Nations Educational, Scientific and Cultural Organization (UNESCO), are joining forces in an industry-first, global initiative to launch the UNESCO Sustainable Tourism Pledge.
The pledge is part of a renewed Memorandum of Understanding (MoU) between Expedia Group and TAT, following a successful collaboration that began in September 2018. This strategic tripartite agreement comes at an opportune time.
In 2020, TAT will focus on building confidence for Thailand's tourism brands by encouraging and promoting responsible tourism to ensure that the country's tourism sector maintains strong growth momentum. The tourism board will also prioritise environmental sustainability and cultural vibrancy to position Thailand as a sustainable and preferred destination in accordance with its vision.
The agreement also supports the Thai government's leadership and commitment towards conserving the marine environment and addressing marine debris issues, in particular plastic waste across the countries of the ASEAN region.
Chattan Kunjara Na Ayudhya, deputy governor for international marketing in Asia and South Pacific at TAT said sustainability is top of mind for TAT as it gears up to mark its 60th anniversary in 2020.
"The reality is that everyone needs to play their part in protecting the planet and in protecting culture, and with 1.4 billion tourists on the road last year alone, tourism has a key impact," said Ernesto Ottone R., assistant director-general for culture at UNESCO.