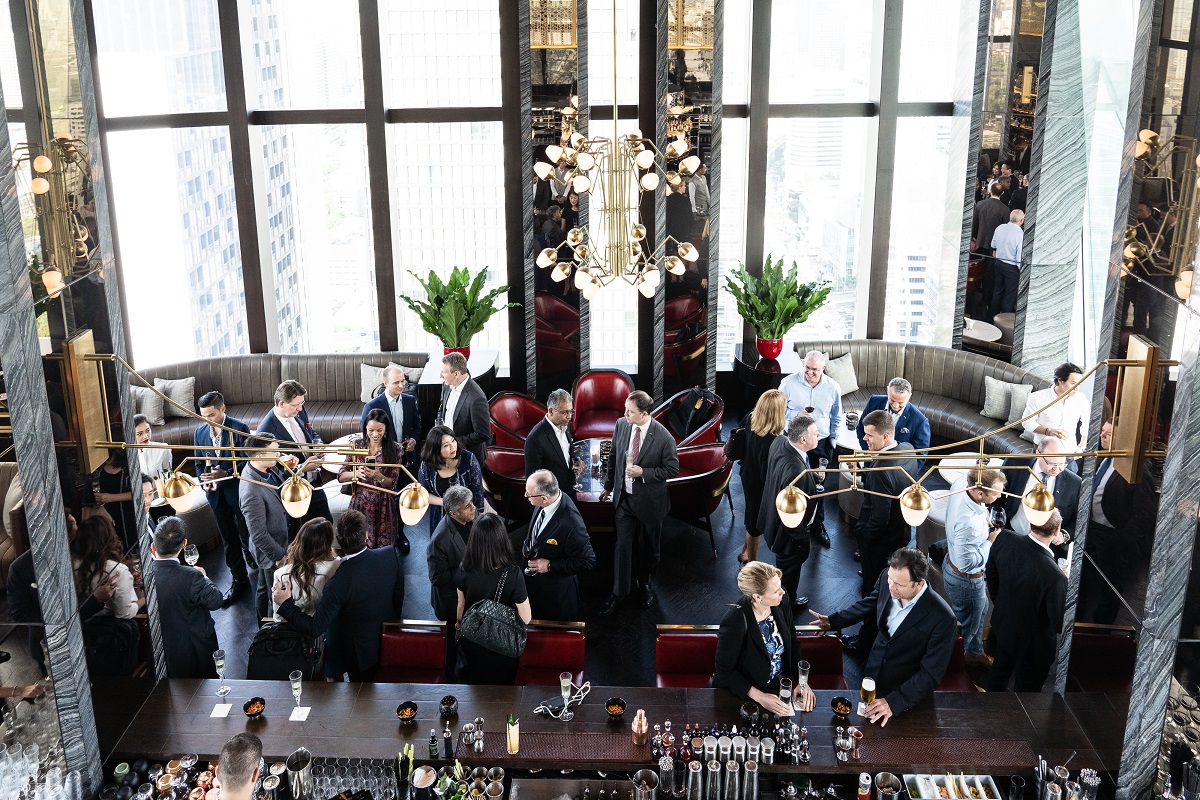 "How do I retain staff – especially in today's uncertain political situation?"
"How will tech change the way I recruit in the next two to five years?"
"How do I tempt experience-focussed millennials to join our company?"
If any of these questions sound familiar to you, you've come to the right place. Perhaps more importantly, if you're looking for clear, concise and actionable insights on what to actually do to address these concerns, check out the TD HR Executive Summit.
Following the resounding success of our GM Executive Summit (pictured above) last month, we are happy to announce the next in our series of events, this time focussing on assisting the top-level staff in the world of human resources and recruitment.
Following our mantra that the conference business is broken, we're refocussing our energy to a new type of event. No watered-down content full of corporate fluff; no 'the more merrier' attendance numbers that prevent real interactions; no megatrend analysis that tries to find a 'one size fits all' solution and fails.
The next event in our series will bring together top thought-leaders in the world of recruitment, HR tech and people management, for real dialogue and information about the sector that can be instantly put to use.
The line-up
Our stellar list of speakers includes:
Sam Neo, founder and chief people officer at People Mentality Inc, who will talk about "The Picture Perfect Employer In the Age of Millennials";
Adrian Tan, cofounder of The Resource Group, about "How HR Tech will affect the HR Department in 2020";
Sushman Panniker Ceaser, former learning and development director at Emaar Hospitality, talking about "Building a Thoughtful Thought Leadership Culture";
Xuwat Wongchotewattana, area director of HR for Hyatt Thailand, Cambodia and Maldives, discussing "Multi-cultural HR Management";
Jitender Panihar, former CHRO at HealthKart.com, discussing "Workforce of the Future – Unlocking Human Potential";
Dr Anthony Erb, international academic dean at the Business and Hotel Mangement School, Switzerland, presenting "Employee Experience and Retention"; and
Emmanuel Crouy, CEO of Grabjobs.co, talking about "HR Tech in Action".
The forum-style event is followed by an exclusive networking opportunity, with an evening of networking to relax and talk business – or not – with fellow attendees.
More information
To learn more, click here: HR Executive Summit or fill in the following forms:
HR Summit Event Book


HR Summit Sponsorship Enquiry