Tech-less travel, city-breaks and workations: Royal Caribbean's travel predictions for 2022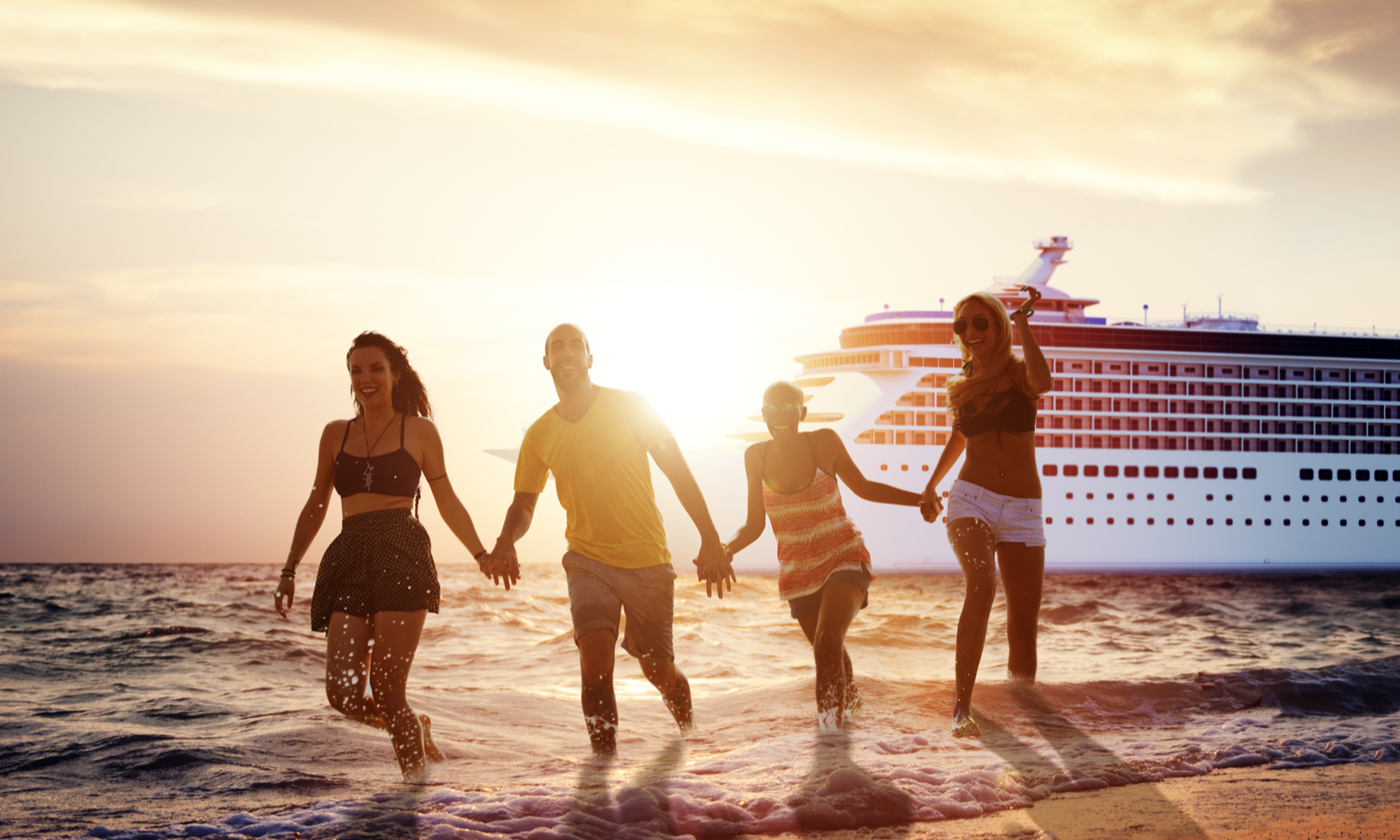 Having been restricted and unable to create holiday memories during the height of the pandemic, travellers are embracing the "ultimate big trip" this year. Cruise company Royal Caribbean chalks out 2022 travel trend predictions.
Return of the city break: As many travellers opted to visit uncrowded holiday locations with large open spaces (or even the remote wilderness) throughout 2020/21, Royal Caribbean is predicting a return to the hustle, bustle and excitement of the urban city break in 2022. The cruise brand's new ship, Wonder Of The Seas, launching in March 2022 and set to be the world's largest ship, is introducing a new 7 Night Western Mediterranean Cruise, which covers some of Europe's very best city destinations, all in one hit. Travellers can enjoy multiple city breaks in the same trip, exploring the delights of Barcelona, Palma de Mallorca, Marseille, Florence, Pisa and Rome.
Celebrate IRL: 2022 is anticipated to be the 'Roaring twenties' and, after spending so long indoors, Royal Caribbean expects travellers will be looking to have fun and enjoy live entertainment, dancing and music whilst on future holidays. Launching in 2023, the new Odyssey Of The Seas ship will feature hip hop, swing and ballroom dance classes by professional instructors, as well as multiple new nightlife venues. Guests can try salsa dancing or dance away at the ship's night clubs, featuring DJ mixmasters, or bust out the show tunes at a Schooner Bar piano sing-along. Guests that have been missing live music, can also head to Music Hall on the new ship for an always-changing set list of live performances.
Epic trips for 2022: Having been restricted and unable to create holiday memories during the height of the pandemic, travellers are embracing the "ultimate big trip" this year – a treat for themselves after everything they may have missed out on. Royal Caribbean is already seeing this trend through the popularity of its recently announced Ultimate World Cruise – an epic 274-night cruise that visits all seven continents, more than 150 destinations in 65 countries and 11 great wonders of the world. Just one week after booking opened, the World Cruise was 70% booked. In November, its Royal Suite was sold for over $772k, showing consumers are willing to spend their saved-up cash more than ever on the epic holiday.
The rise of the 'workation': Leading on from the previous trend, travellers are increasingly seeking longer cruises, or back-to-back sailings for long periods of time, where they can work on board whilst exploring the world. Following the huge increase in remote working, with many companies continuing to embrace the benefits of flexible working, Royal Caribbean expects to see many more travellers embracing cruising whilst checking in on the day job. Our ships can accommodate working on-board, with six-times faster onboard Wi-Fi than you'll find on any other cruise ship in the world. Why not pack your laptop, stay for longer and work with an incredible sea view from your own private balcony?
Start that holiday feeling, immediately: With consumers eager to make up for precious lost time over the past couple of years, convenient travel will be hugely in favour in 2022. Royal Caribbean lets travellers start their holiday as soon as they get on board. For guests of Anthem of the Seas, travellers can simply arrive at the Port of Southampton, eliminating the need for stressful airport visits, and get straight on board to start their holiday immediately.
Tech-less travel (ditching google maps!): Put down google maps and see your new destination through your eyes, rather than through a screen! With some of the very best experts and guides for shore excursions, there is no need to be glued to google maps or looking to TripAdivsor for the best restaurant recommendations – let us show you the way, phone free.
Specialised food & drink: Health-conscious travellers are causing increased demand for healthy, as well as specific dietary requirements onboard, including dairy-free, gluten-free and meat-free options. In recognition of this growing specialised health trend, Royal Caribbean has a vegan menu across all ships and can accommodate a large variety of dietary requirements, including vegetarian, gluten-free, kosher, low-fat, low-sodium and dairy-free.
Wellness reaches new heights: Royal Caribbean believes this trend will continue as the prioritisation of mental and physical health is still an increasingly hot topic:
· Consumers have become obsessed with step counting, striving for at least 10k steps per day – and, with many ships longer in length than the Shard is tall, Royal Caribbean guests will definitely hit their step counts taking in all the activities and experiences from bow to stern.
· The new Vitality Spa on Wonder Of The Seas (world's largest ship launching in March 2022) will offer rejuvenating massages, wraps, facials and acupuncture, or even tooth whitening or medi-spa treatments to smooth wrinkles, lift and tone.
· Available on selected ships, the Vitality Café offers a wide selection of fresh, customised juices as a post-workout refreshment option on one of the ships' on-board running tracks or state-of-the-art gyms
Travel that generates a positive impact on the local community: Travellers will increasingly seek holidays that generate a positive impact on nature and the local community in 2022, and Royal Caribbean believes that being good destination stewards is a lot like being a good neighbour. As part of Royal Caribbean Group's 5-year global partnership with World Wildlife Fund (WWF), the company is committed to ensure 1,000 of its destination tours come from operators certified as environmentally, socially and culturally sustainable practitioners following the GSTC standard. Royal Caribbean Group also now offers over 2,000 sustainable tours, which has doubled in the last 2 years from its original goal of 1,000. These include unique experiences around the world, from kayaking along Mallorca's west coast to an underground Mayan River Cenote in Cozumel.