10 of South Australia's most Instaworthy locations
Get snap happy at these ultra-Instagrammable spots outside of Adelaide.
Contributors are not employed, compensated or governed by TD, opinions and statements are from the contributor directly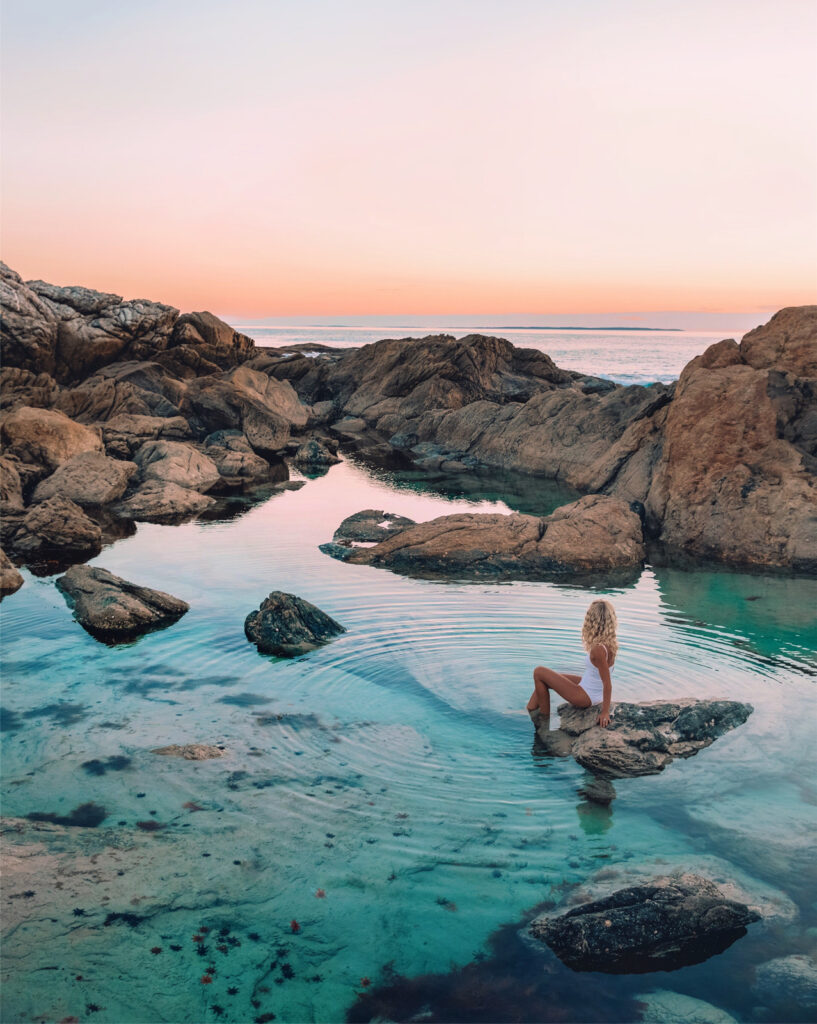 South Australia: Where the water is pink, gardens bloom below the Earth's surface and kangaroos hop among the vineyards. Sound paradisaical? That's because it is! To prove it, we've rounded up 10 of the most Instagrammable spots beyond Adelaide – picture-perfect inspiration for your clients seeking to unearth this unique destination. Join us as we delight in looking at things from a different angle and spark the joy of discovery in South Australia. 
1. The bubblegum-hued Lake MacDonnell, Eyre Peninsula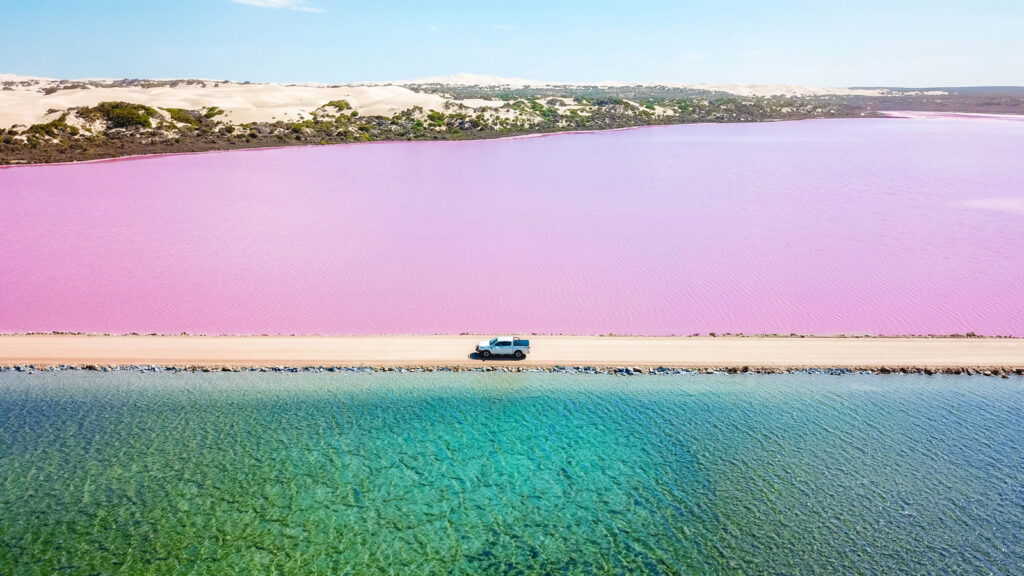 With bubblegum pink, shimmering blue and deep green waters slashed down the middle by a dusty road, aerial views of Lake MacDonnell could be plucked from the wall of a modern art gallery. The former salt mine's unique pink hue comes courtesy of extreme salinity, salt-loving algae and unique red pigment-secreting 'halobacteria.' To catch it in all its glory, visit on a clear day when waters are high – typically during the cooler months of May through September. Since the lake is located a lengthy nine-hour drive from Adelaide, you'll want to adventure onward to nearby surfers' paradise, Cactus Beach, to make the most of your trip.
2. The aptly named Remarkable Rocks, Kangaroo Island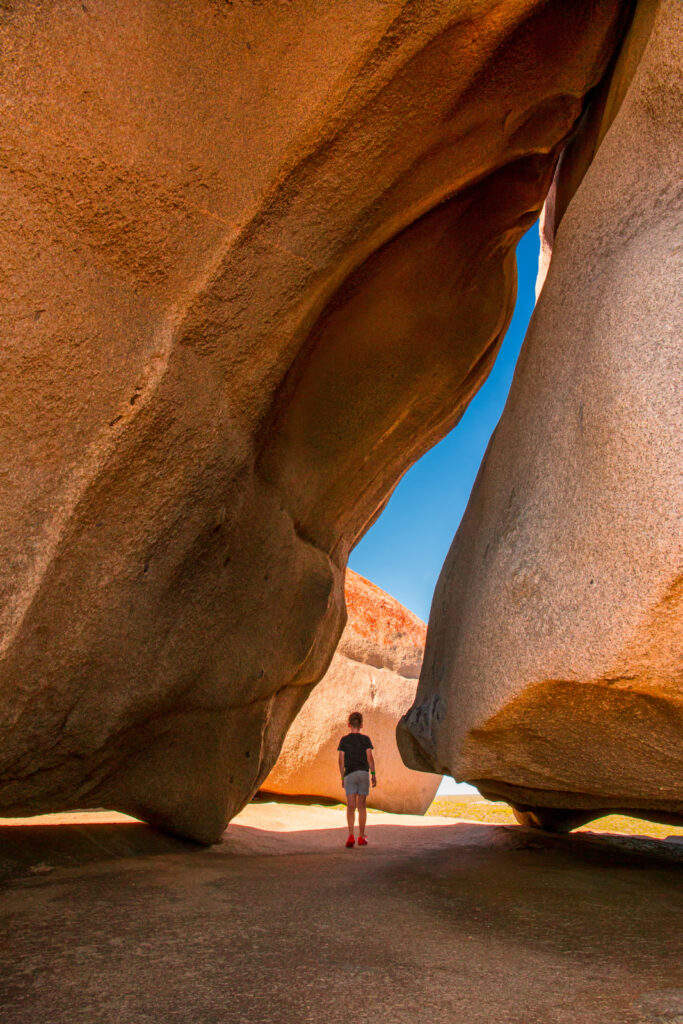 Blue waters, beaches and abundant wildlife aren't the only attractions of Kangaroo Island. Many visitors are drawn, instead, to the island's raw and rugged natural beauty. Over hundreds of millions of years, striking granite boulders have formed on the island's windswept clifftops, creating Instaworthy opportunities from sunup to sundown. Located less than three hours' drive and ferry from Adelaide, Kangaroo Island is made for weekend escapes.
3. Sea lion territory in Port Lincoln, Eyre Peninsula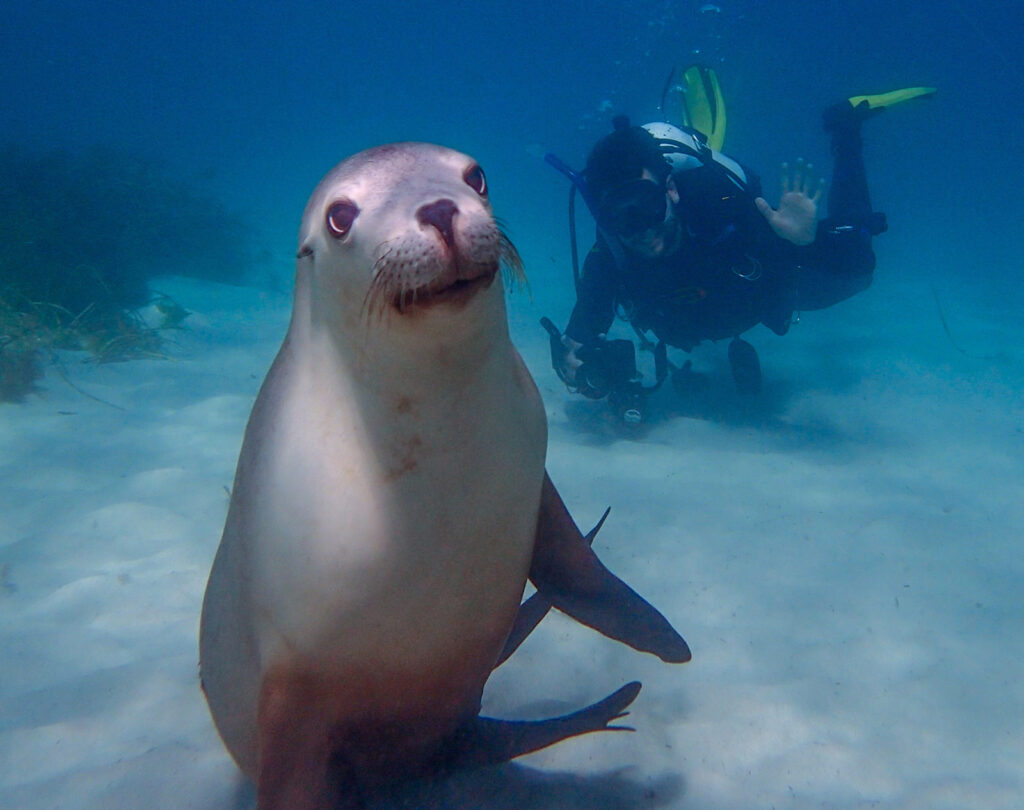 South Australia is packed with Instagrammable wildlife experiences – none more adorable than a swim with sea lions. The playful and inquisitive nature of these gentle marine mammals guarantees snapshots with off-the-chart cuteness. Take a dip with these 'puppies of the sea' in the sheltered Boston Bay off Port Lincoln. The Eyre Peninsula city can be reached on a 50-minute flight or a seven-hour road trip around the coast from Adelaide. 
4. Where caves frame the ocean: Port Willunga, Fleurieu Peninsula
Caves punctuate the golden cliff faces lining Port Willunga Beach for a truly Instaworthy scene. Once you've explored the many nooks and crannies and strolled along the white sand beach, pop on your diving gear and discover the Star of Greece shipwreck, parts of which are visible from the shore at low tide. Also not to be missed are the photogenic remains of the Port Willunga Jetty, which jut from the ocean. Port Willunga is located 40 minutes' drive from Adelaide, and just 10 minutes from the historic town of Aldinga – home to cafes, boutiques, markets and summer festivals.
5. Umpherston Sinkhole's Edenic sunken garden, Limestone Coast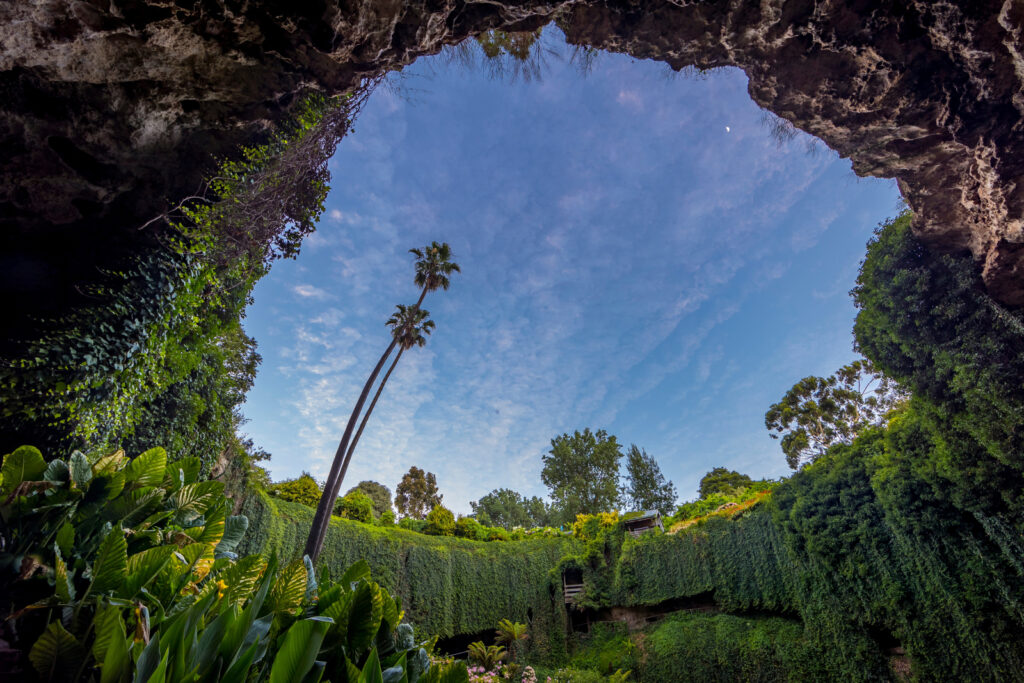 Images of Umpherston Sinkhole might appear photoshopped, but when you visit you'll discover that this dreamlike landscape is a reality. Lowered below ground level, the sinkhole forms an oasis of verdant greenery and wildlife, where you can relax among the hanging vines and gardens. When night falls, light up a barbecue as the resident possums venture out to play. Located in Mount Gambier on the Limestone Coast, Umpherston Sinkhole can be reached in under five hours' drive from Adelaide.
6. The mysterious depths of Kilsby Sinkhole, Limestone Coast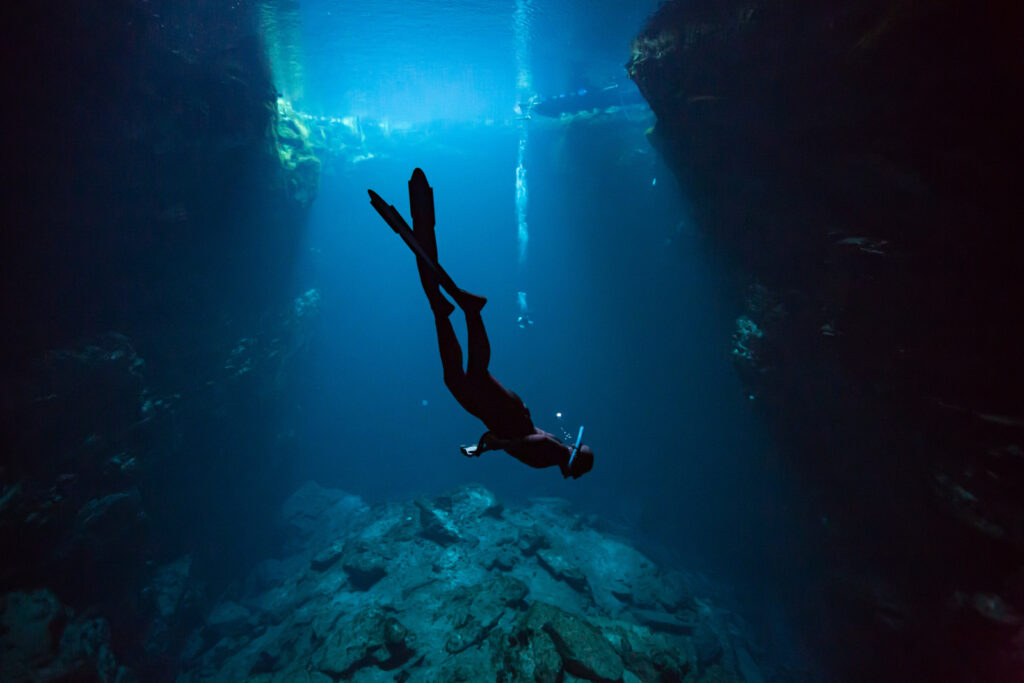 Rolling green farmland gives way to the crystal clear depths of Kilsby Sinkhole. Experience its unparalleled water visibility on a supervised snorkelling or scuba diving adventure – and don't forget your waterproof camera; when the sunbeams penetrate the water's surface, you'll snap Instagram gold. Located around five hours south of Adelaide, Kilsby Sinkhole makes the perfect cool-off stop on a road trip along the Limestone Coast to Melbourne.
7. Where kangaroos hop among the vines, Barossa Valley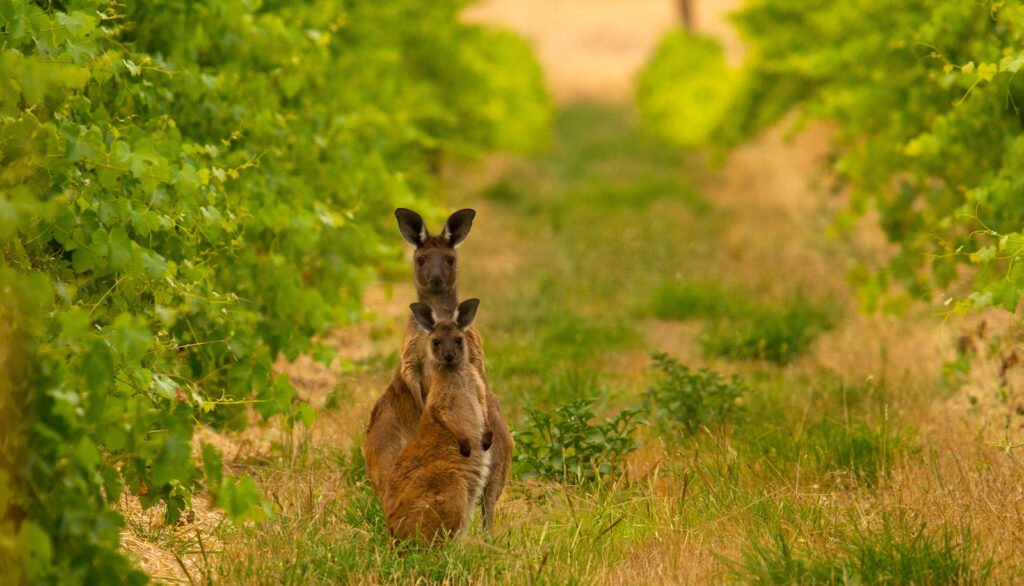 Mount Edelstone Vineyard's rolling hills alone are Instaworthy, but when a playful kangaroo comes hopping through the vines you'll want your camera at the ready. While you're there, sample some of Australia's finest single-vineyard wines crafted over six generations of the Henschke family. Located in the Barossa Valley wine region, a 75-minute drive from Adelaide, Mount Edelstone is just one of over 80 cellar doors in the area.
8. The mermaid rock pools of Greenly
Beach, Eyre Peninsula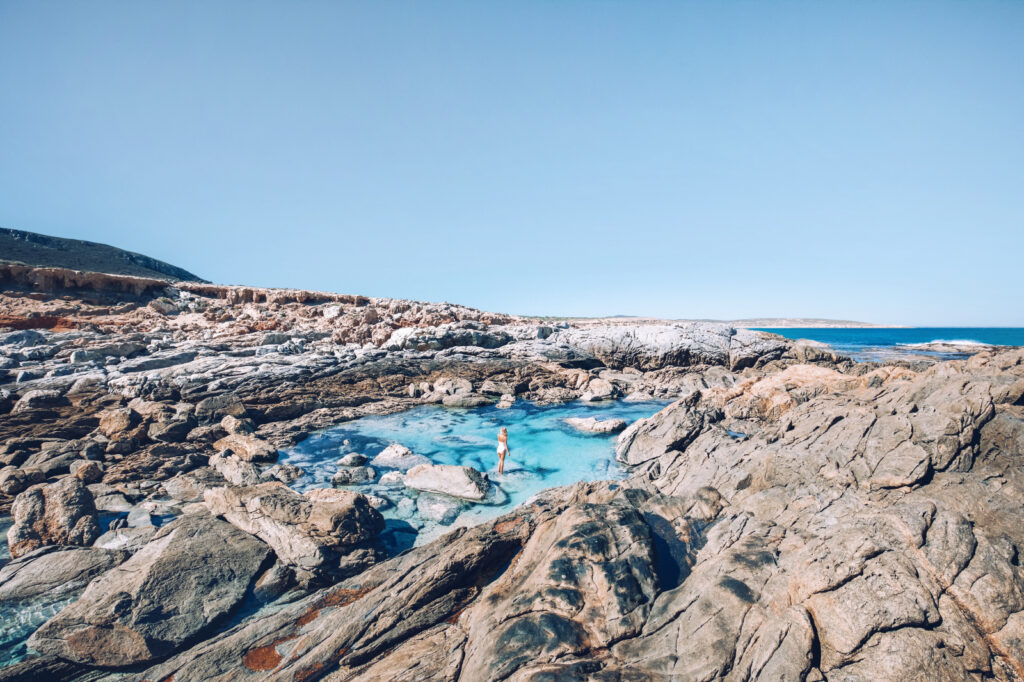 Who needs a spa day when you can bask in your own private rock pool? Sheltered by sand dunes, the Eyre Peninsula's Greenly Beach is a haven for sunbathers, swimmers and surfers alike. Summon Disney's Ariel as you perch on the rocks protruding from the beach's Insta-famous mermaid pools. Greenly Beach is located an hour's drive from Port Lincoln.
9. The skies above the ancient outback, Flinders Ranges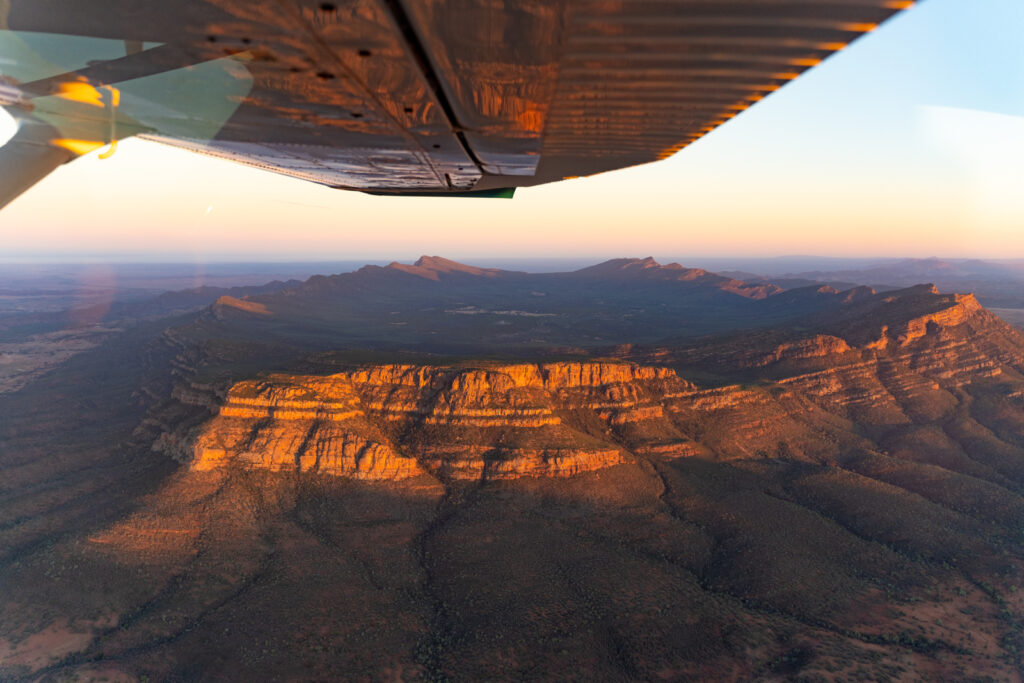 The towering peaks of Wilpena Pound are impressive from the ground, but nothing compares to viewing the 800-million-year-old rock formation from a bird's perspective. Scenic flights are readily available in Flinders Ranges and offer the best way to appreciate the immensity of South Australia's rugged outback. Located under five hours' drive from Adelaide, this destination is the ideal getaway for intrepid travellers.
10. The Hollywood-baiting Coober Pedy, Flinders Ranges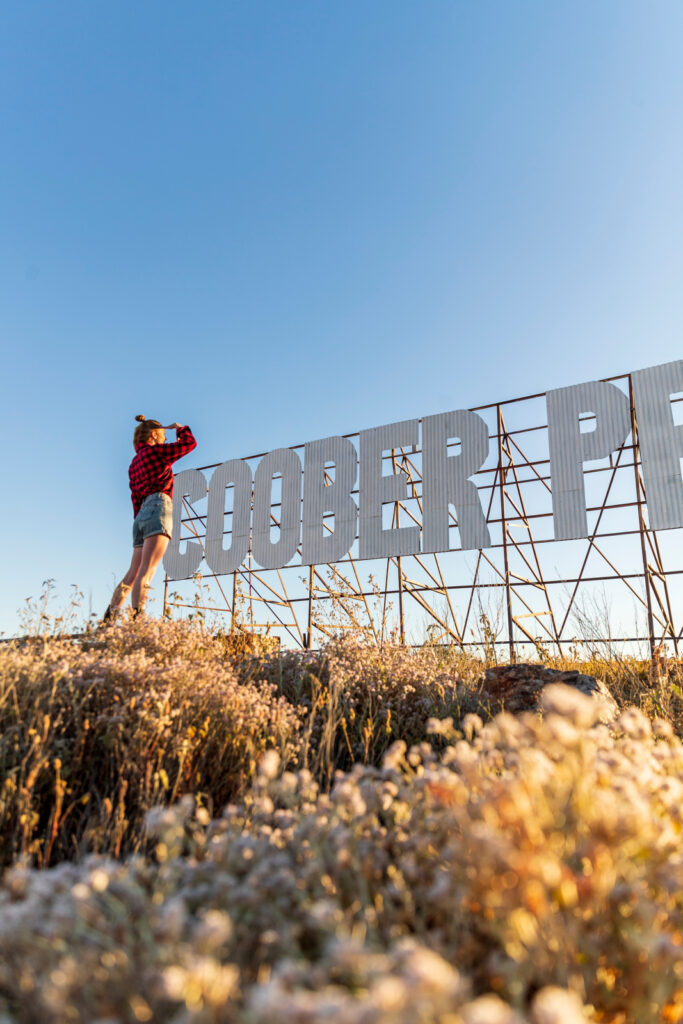 Credit: South Australian Tourism CommissionCoober Pedy certainly isn't camera shy. The quirky underground town has formed the backdrop for numerous movies over the years, including 1985's "Mad Max Beyond Thunderdome" and Australian '90s classic "Priscilla, Queen of the Desert." The town's Hollywood-esque sign pays homage to its love of the silver screen. While you're there, explore the labyrinth of hotels, houses and opal mines that lies beneath Coober Pedy's baked orange surface. Located almost nine hours drive from Adelaide, this unique destination can be a stopover on your adventure to the north of South Australia.
Ready to snap up South Australia?
As you can see, South Australia is full of Instaworthy surprises. See more of this curious destination by following the @southaustralia Instagram channel or explore South Australia itineraries and commissionable experiences at southaustralia.com.