The message is in the post!
TD caught up with Giovani Viterale, group general manager of The Fullerton Hotels and Resorts, in Sydney and discussed his latest passion.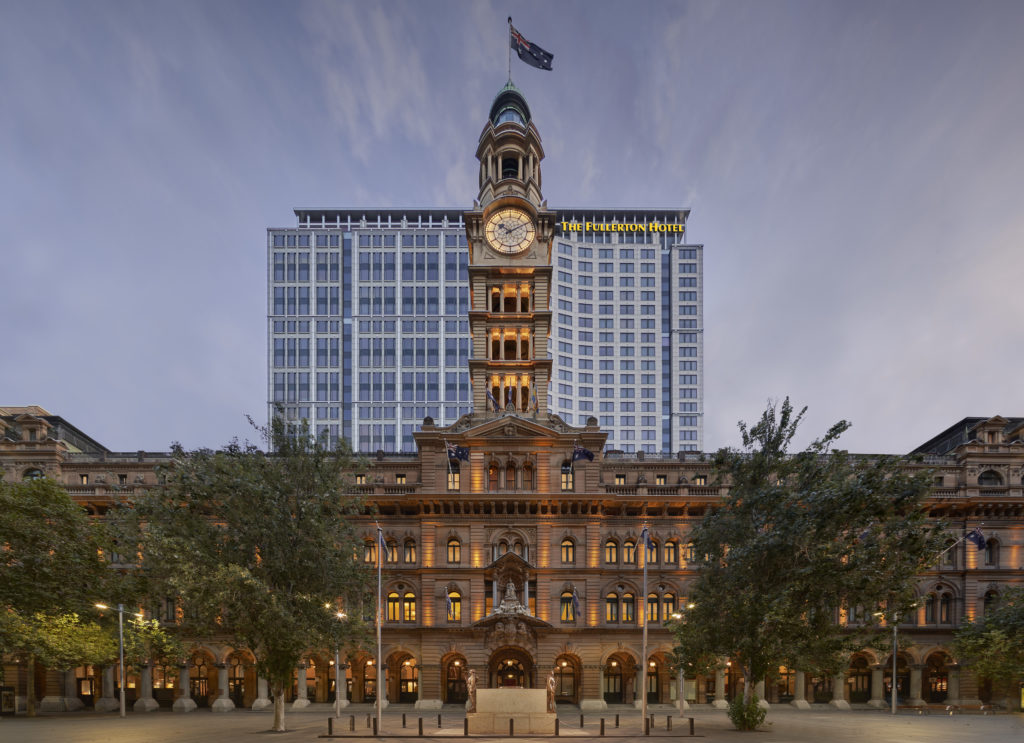 They say you can take the man out of Italy, but not the Italian out of the man. Impeccably dressed, suave, and fresh-off an early plane from Singapore, Giovanni welcomed an espresso and is glad to be a regular visitor to Sydney, especially with its strong Italian heritage.
Sydney gets a new name and its very own drink. On 18 October 2019, Sydney's iconic GPO heritage Westin Hotel will become 'The Fullerton Sydney'. Exciting times are ahead with their first international opening and second heritage post office hotel, drawing near.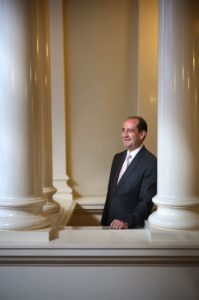 TD: When did you start as the general manager of Singapore's Post Office Heritage Fullerton Hotel?
GV: It has been almost a decade since I arrived in the Lion City in 2010 to take on the initial role as General Manager of The Fullerton Hotel. I now find it a tremendous privilege to oversee the growth and expansion of this Singapore homegrown brand.
TD: You started with one hotel, then two, having overseen the inception and completion of The Fullerton Bay Hotel. Was The Westin Sydney, always in your sights?
GV: We have been looking for an opportunity to present The Fullerton Hotels and Resorts' award-winning style of hospitality to Australia for a while now.
Ever since Qantas commenced its direct service to Singapore, the hotel saw a visible increase in visitors from Australia, the synergy opportunities were obvious. We are extremely passionate about heritage conservation and a second post office hotel is just as unique for us as it is exciting.
Number 1 Martin Place presented an opportunity to deliver a luxury heritage hotel that will act as a gateway to local culture and history in a classical setting, with a range of dynamic dining and lifestyle entertainment choices, with a Singaporean twist.
Incidentally, our bars will shortly serve Sydney's newest cocktail, 'The Sydney Sling' a natural extension of the world-renown 'Singapore Sling'. What hotel wouldn't want a 'destination cocktail'?
TD: Can you give a few examples of what Sydney's guests can expect in the first 12 months?
GV: We aim to create a destination that provides guests and visitors with heartfelt hospitality and unforgettable experiences.
The Fullerton Hotels and Resorts' commitment to heritage, arts, culture, culinary excellence, and the community is core to the brand's DNA. This includes the introduction of Southeast Asian flavours to both the in-room dining and restaurant menus. Cuisine and culinary excellence are at the core of what we offer as a brand.
Also, complimentary heritage tours for hotel guests and the general public – just as we do in Singapore. These tours are designed to share the building's rich and fascinating history and the key role it played in Sydney and Australia's early life.
In the mid-20th century, Sydneysiders dressed to the nines and came into town to meet under the GPO clock. The building was long known as an iconic rendezvous point.
The Fullerton Hotel Sydney aims to recreate this upon its opening, with plans currently underway to host several community events at the Hotel, starting with launch celebrations in October and Christmas Light-up celebration in November.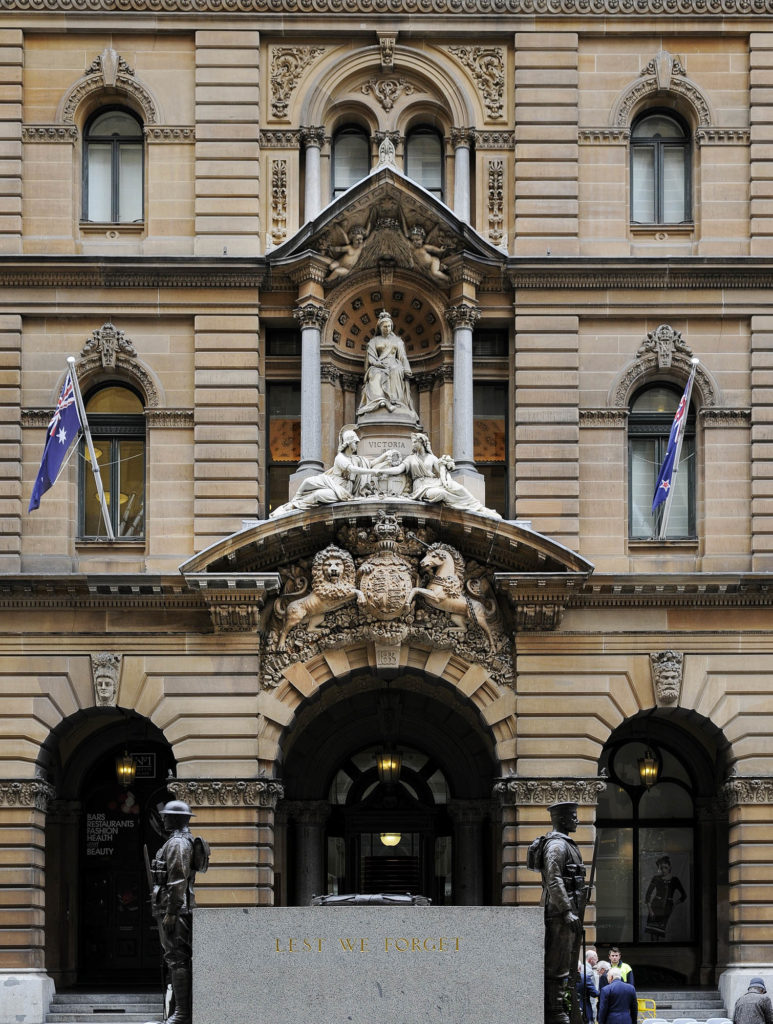 TD: In the last 10 years, you've contributed significantly to a hotel renaissance in Singapore, as the Australian industry until more recently, slept. Do the numbers stack up in Australia and just how attractive is this part of the world for hotel investment?
GV: Sydney is such an attractive part of the world for both domestic and international visitation.
"Sydney is such an attractive part of the world."
Yes, the numbers really do now stack-up as Sydney has enjoyed consecutive annual growth and increased rooms nights. At the same time, many investors are attracted to the country's stable and transparent property market. I believe this alone will drive hotel investment in Australia.
Both our Singapore hotels are considered leaders in luxury hospitality for the last 18 years since the opening of The Fullerton Hotel Singapore in 2001.
We believe Sydney can only benefit from an enhancement of its existing luxury hotel offering to better compete nationally and internationally, and we hope to deliver this at The Fullerton Hotel Sydney.
TD: Your timing is fantastic as Sydney's long-awaited George Street pedestrian mall nears completion removing heavy traffic from your front door. Is this just fortunate timing or a strategic move around this town planning game changer?
GV: It is very fortunate timing for us as we move into our new home at No.1 Martin Place and this pedestrian mall only adds to the grandeur of our new environment, and guests experience.
Location is paramount for The Fullerton Hotels and Resorts, with each of the brand's properties enjoying a prime position in the heart of the city's action.
We believe the increased foot traffic will have a positive impact on the surroundings, returning to its historic roots as Sydney's main public meeting point, and we look forward to experiencing the light rail, and how accessible it will make many of the city's main attractions to the hotel.
TD: What's your favourite thing about Sydney and how often will you be there?
GV: Sydney has incredibly good coffee! I find it very comparable to the espresso that I enjoy back home in Italy. I visit the team here almost every month and really enjoy the Italian heritage that's so prevalent in Australia.
I've always loved working with people and the Australian way of life, environment, and attitude is very attractive to me. Here, I'm never far from home.