This cabin in the woods is the most popular on Airbnb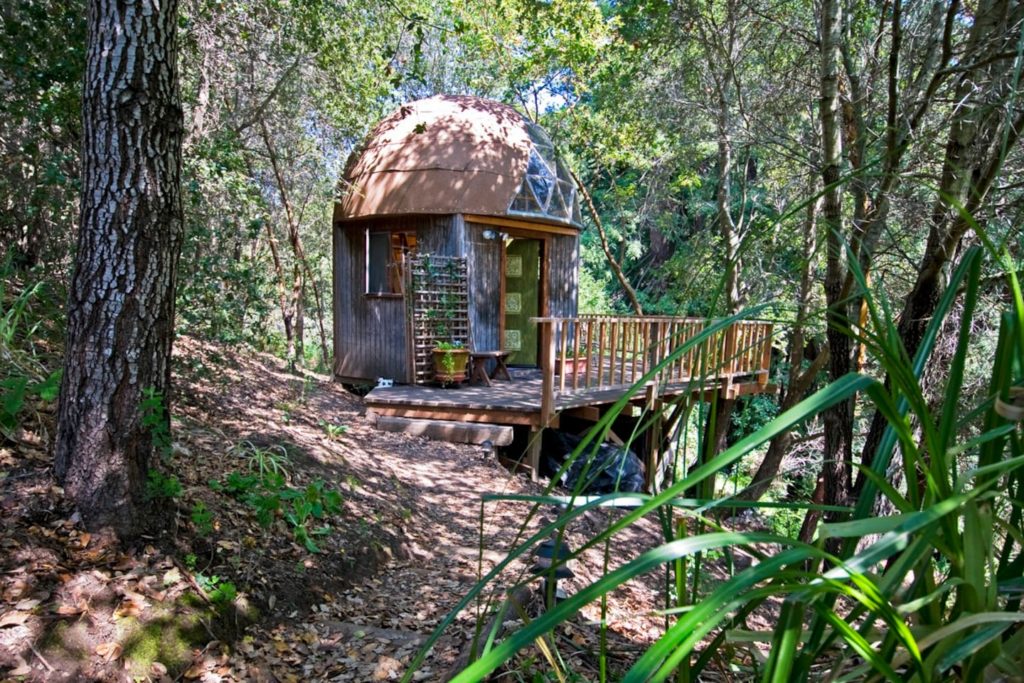 The most visited property listed on Airbnb is not a castle or a luxury place, but a small cabin in the woods of California.
Located at the south of the city, the cabin measures almost 10 square meters, but it is incredibly popular among holiday markers. The mushroom-domed cabin was first listed on Airbnb in 2009 by super hosts Kitty and Michael. It was one of their properties on the platform.
The property is so popular that reservation must be made months ahead. Upon checking the calendar, the property is available for booking in October this year, at the time of this writing.
The listing has almost 1,300 reviews from guests giving it five-star-rating for cleanliness, value and location.
One of the charms of the small cabin is its sunroof where you can view the starry sky at night. Among the features of the property is 10 acres next to land without fences so you will get to enjoy nature: just hang out on the deck, take a hike in the woods, watch the hummingbirds, pet the goats, go to the beach or gaze at the stars.
With a fridge, popcorn maker, French Press coffee machine and an outdoor barbecue on the deck, it is clear to see why it is so popular with guests. While the host specified that some cellphones do not work in the area, they have Wi-Fi access so you can stay connected, but there are also forest trails all around the property if you want to get lost in the wild for a while.
The property only costs USD 130, and the host requires USD 100 security deposit.