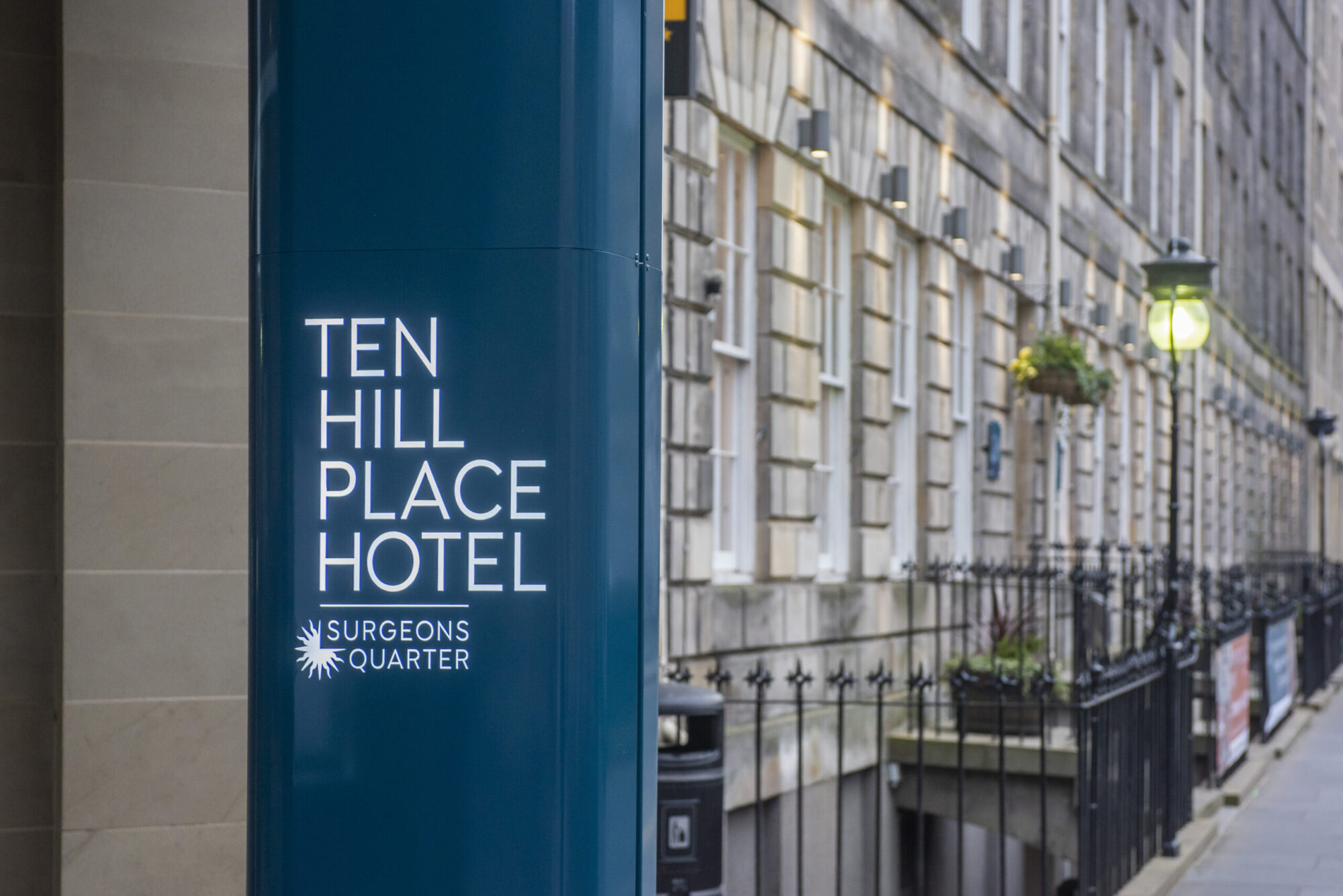 A charitable hotel is inviting individuals across the UK to 'Scotcation' in Edinburgh with a new package which will see 10% of income going directly towards its staff and another 10% to a Scottish Hospitality Trust.
Ten Hill Place Hotel, which is operated by Surgeons Quarter and owned by the Royal College of Surgeons of Edinburgh (RCSEd), is giving back to the industry and its dedicated employees who have had their livelihoods disrupted by the pandemic.
10% of the revenue generated will go directly to employees of the Old Town hotel as a gratuity, while an additional 10% will go to the Hospitality Industry Trust (HIT) Scotland's 'Emerging Talent of The Industry' scholarship, which encourages the development of anyone working or studying in the heavily-hit sector.
It's not the first time the hotel has gone above and beyond. As Covid-19 hit, its team accommodated more than 500 clinical and frontline workers, providing 2,137 free room nights to hospital staff at a business cost of more than GBP 100,000. Now, the organisation is looking to help its own industry.
Scott Mitchell, managing director at Surgeons Quarter, said: "With the hospitality sector reopening, we are eager to give something back to the industry which, like many, has had an extremely difficult and uncertain year. Our 'Scotcation' package offers guests a two-night stay with a host of additional extras to help them explore the city to its fullest – while also boosting the earnings of our staff, all of whom have suffered financially over the past year."
"HIT Scotland has done so much for our industry throughout the last year, so we are delighted to be giving back. Nine of our own team members benefitted from these scholarships over the past year and as is the case with many charities normal fundraising routes are currently not available therefore we want to support the future of scholarships by assisting in this way. With many people looking close to home for holidays this year, we thought it was the perfect time to offer a bespoke package and look forward to welcoming guests back to the hotel," Mitchell added.
HIT Scotland is led and supported by the same industry it serves, and offers opportunities to broaden skills and grow personally through an inspirational scholarship programme.