Three ways NDC is accelerating the shift to travel retailing
By Renaud Nicolle, Senior Vice President, Travel Sellers, North Asia, Pacific & Global TMCs, Amadeus
Guest Writers are not employed, compensated or governed by TD, opinions and statements are from the specific writer directly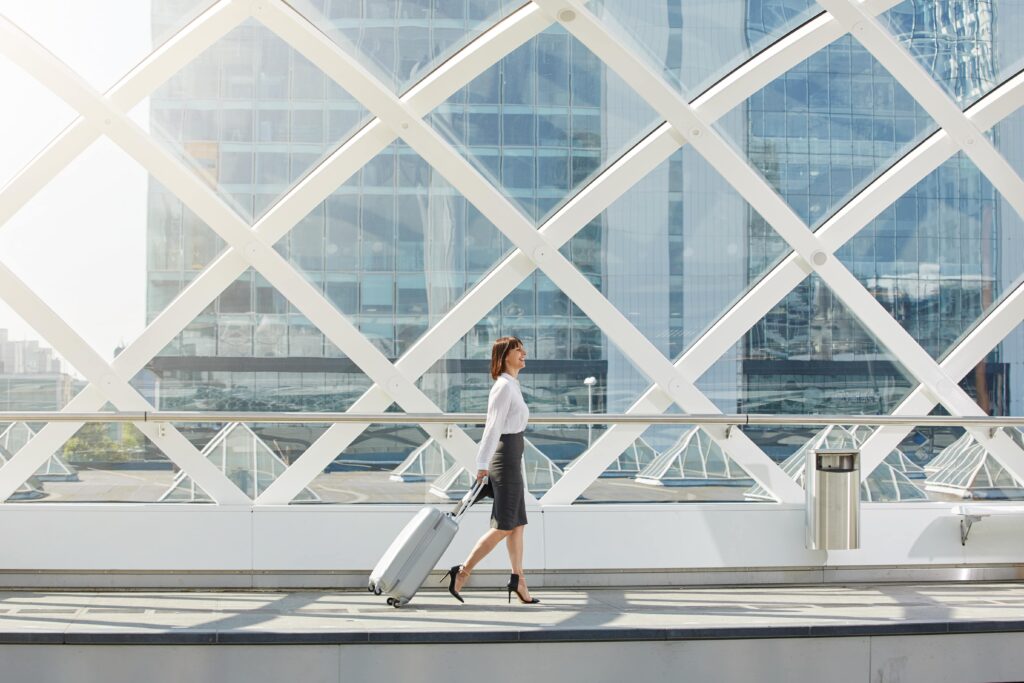 As we look to the years ahead, technology and innovation will be powerful enablers of change to rebuild the travel industry.
New Distribution Capability (NDC) is one such area the industry has been collaborating on for years. The standard has begun the process of industrialization, and at Amadeus we are now facilitating adoption at scale. This brings with it the promise of a new era of digital retailing whereby airlines can push richer, more creative content and information to travel sellers and corporations, which in turn, enables better service and the option to better customize the offer for travellers.
Here are three ways NDC is helping rebuild the travel industry:
Personalized products
The industry recognizes that no two travellers are alike and travel players are now seeking to differentiate their offers to help their brand stand out. NDC facilitates airlines' ability to create and distribute new products and ancillary services. For example, we have already seen a European airline use NDC to offer new in-flight meals that cater to more health-conscious flyers – such as gluten-free.
Flight shopping is now being stretched beyond displaying just a flight from departure X to destination Y. One of the roles of NDC is enabling airlines to push different types of service descriptions and richer information such as in-flight services in their offers to make their brand more discernible from others. Moreover, NDC creates room to experiment and to create unique digital retailing strategies that can respond more quickly to changing market demands.
Better customer service
Travel sellers aim to provide travellers with top-notch service, 24-7. With NDC, travel sellers can more easily provide advanced servicing capabilities, simplifying the process for flight changes, cancellations, ancillary service selection, reporting, and notification in case of involuntary changes. A good example of this is in the decades-old complex process of cancelling a flight, which for a travel seller has meant the need to master up to four different cryptic commands, depending on whether the cancellation is before or after the booking, during the void period or after. The good news is that NDC now enables a simple "cancel button" for flights, which means there is no need any more to explain the complex command lines to a new travel agent for each of the mentioned scenarios. It also means being able to tap into a broader pool of staff to empower them to perform such operations quickly and be more flexible.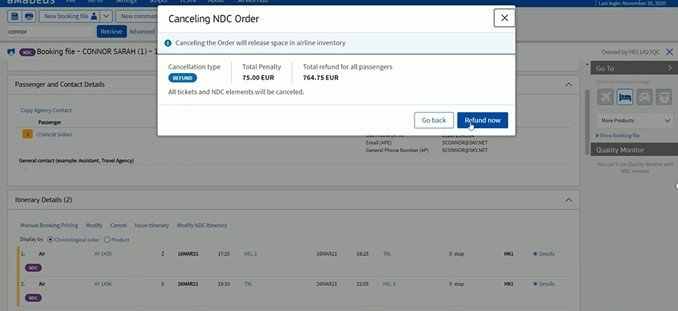 Full end-to-end integration
NDC is a journey and full-scale global adoption will take time – so ensuring it can live alongside and co-exist with more traditional sources of travel content such as EDIFACT will be key. At Amadeus, we are integrating content from multiple sources into the Amadeus Travel Platform, so that travel agencies and corporations can search, compare, book and service NDC, EDIFACT and any other content in the same way they are used to – all in one merged display.
In addition, NDC bookings in Amadeus are fully integrated into the Amadeus ecosystem through a regular PNR and the Amadeus Interface Record, which means travel agencies' queues, feeds, support, monitoring, and other processes such as mid-and-back offices, robotics, security and productivity tools will work for NDC bookings as well.
The future of travel retailing is unfolding
Great progress has been made on NDC globally but there is still more to do to realize the standard's full potential. Continuous dialogue and experimentation with NDC are strategic imperatives, which will enable the industry to better understand how this new technology can be used to bring new commercial opportunities while elevating the traveler experience. At Amadeus we will continue to work with our industry partners to improve travel retailing as we transform and rebuild the travel industry.
Airlines around the world – including many in Asia Pacific such as Qantas, Singapore Airlines and Cathay Pacific – are already beginning to innovate with NDC. We continue to unlock new opportunities and most recently, have strengthened our partnership with Malaysia Airlines, with travel sellers soon being able to access the airlines' full range of NDC-enabled content with full servicing functionalities.
Amadeus will continue to make NDC a key strategic priority as we support the industry to rebuild travel.