Travel tech this week: Google's voice assistant for airlines and hotels and more
This week, we see airlines and airports investing in various technology to continuously improve travel experience. We also see road transportation companies take great strides to develop their services.
Here are the travel tech news that caught our eye:
Gatwick airport spends millions on anti-drone tech
Gatwick Airport has invested millions in military-grade anti-drone equipment to prevent similar chaos that caused massive disruption during the holidays. Around 1,000 flights and tens of thousands of passengers were affected when drones were sighted at the runway.
The Army and its hardware were brought in to prevent the small flying crafts from grounding any more planes. Heathrow has also recently purchased cutting-edge technology, as the airport is susceptible to such threats.
The Israeli-developed Drone Dome system was believed to have been included in the technology used by the Army. The equipment can detect and jam communications between a drone and its operator and was deployed on a roof at Gatwick. The system has a range of several miles and uses four radars to give 360-degree detection to identify and track targets.
Avis Budget Group has no need of physical keys
Avis Budget Group plans to equip 50,000 of the rental firm's vehicles across Europe and the US with Continental's 'Key as a Service' (KaaS) solution, which enables two-way communication between a vehicle and Avis Budget Group's cloud-based system and mobile app. The group's fleet of connected cars – 25,000 of which will be located in Europe – allow customers to manage their entire rental experience through the recently updated Avis app.
Moreover, the technology eliminates the need for physical keys, enabling customers to use the Avis mobile app to unlock the car and start the engine. Currently, the tech is still in testing phase at the Avis Budget Group Mobility Lab in Kansas City.
Delta invests in facial recognition and AI to hasten processes
Delta Airlines has shared that it is investing in several technologies to improve the travel experience. For starters, it has launched a facial recognition program in December for international travellers out of Atlanta that uses biometrics to let passengers navigate through gates and Delta Sky Club lounges without having to repeatedly look for their personal ID. Delta plans to make the service available in Detroit later this year at selected gates.
Moreover, the airline is plunging into AI deep learning with programs that optimise seat assignments for groups such as families and business executives, and software-support tools to better manage flight schedules during inclement weather.
Google shows off voice assistant for hotels and airlines
Google has unveiled interesting travel tech at the recent Consumer Electronics Show (CES) 2019 including Google Assistant that will soon be able to check US-based travellers for their flights. Passengers will need to order the voice assistant and it will fetch digital boarding passes. The tech giant said more airlines would be participating soon.
In the next few days, Google will make the functionality available on Android and Apple devices, though Apple users will need to download the Google Assistant mobile app.
Travellers can also book a room using voice assistant as long as the property belongs to a participating major brand, such as Choice Hotels, AccorHotels, and InterContinental Hotels Group, or bookable via Priceline and Expedia.
Uber's new rewards program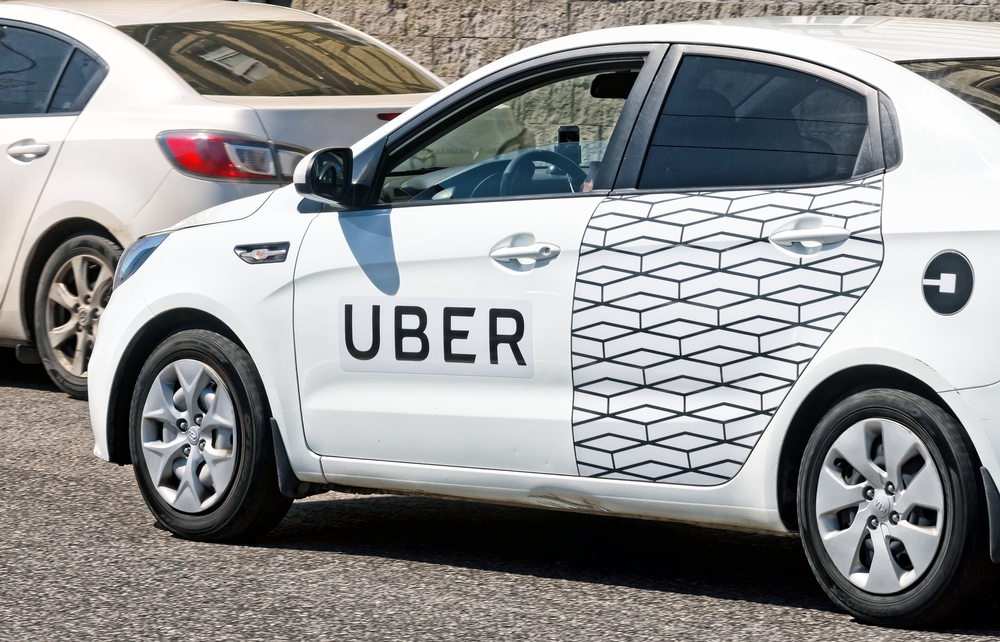 Uber created its own loyalty program for frequent riders: Uber Rewards. Riders will earn one point for each dollar spent toward Uber Pool rides or Uber Eats purchases; two points per dollar for rides in an Uber X and three points per dollar spent on rides in an Uber Black or Uber XL. Uber members can earn their way to different tiers of membership: Riders start at the Blue level; 500 points gets riders to Gold; 2,500 points leads to Platinum status; and 7,500 points takes riders to the highest level, Diamond. What's more, Uber will factor in your ride history from the past six months to determine your level into the program.
After amassing points, riders can redeem them for perks such as priority airport pick-up or price locks during high-traffic periods or inclement weather. Other perks include free delivery for Uber Eats orders, priority support through the app's service system and flexible cancellation policies.
Uber's program is currently available for riders in Atlanta, Denver, Miami, New Jersey, New York City, Philadelphia, San Diego, Tampa and Washington, D.C.