Travel tech this week: New apps, partnerships, and acquisitions
This week, we saw some companies launched new features of their apps or websites, while others forged new partnerships and acquisitions.
Booking.com launches BookingSuite App Store
Booking.com has launched the new BookingSuite App Store. The BookingSuite App Store is a one-stop shop for Booking.com accommodation partners to find relevant software solutions for their property that they can implement in just a few clicks, including a free trial period for all products and services.
It has been developed by BookingSuite, a division within Booking.com dedicated to providing software solutions that enable accommodation providers to grow their businesses online and deliver outstanding experiences for their guests.
Nearly half of global travellers (47%) want technology to develop faster to help improve their travel experience. The BookingSuite App Store empowers properties of all sizes to deliver better guest experiences in just a few clicks.
Cruise Norwegian app on fleet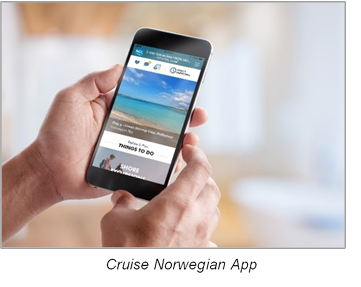 Norwegian Cruise Line has announced the complete expansion of its Cruise Norwegian app across its 16-ship fleet.
The app features a "pre-cruise" mode to enhance the guest experience; offering guests a comprehensive planning experience from pre-booking onboard activities, dining reservations, shore excursions and entertainment to accessing their vacation itinerary and leveraging mobile check-in and e-documents for paperless boarding.
When used onboard and connected to a ship's Wi-Fi network, the app offers guests a best-in-class connected experience, allowing them to continue making reservations, book last-minute excursions, view ship activities, send messages and make unlimited onboard calls for a one-time fee of USD 9.95 per person. Guests can also make outbound calls to nearly every country in the world starting at just USD 0.79 per minute.
Before disembarkation, guests using the app can track and review their onboard purchases as well as view helpful disembarkation information including immigration and Easy Walk-off details. Those excited for their next cruise vacation can view information about Norwegian's Cruise Next program, and guests can review their Latitudes Rewards points and learn about onboard tier benefits.
"We want to do everything we can to make our guests' vacations as enjoyable and relaxing as possible," said Andy Stuart, president and chief executive officer of Norwegian Cruise Line. "Our Cruise Norwegian App, which is now available fleetwide, provides them with the freedom and flexibility to do just that."
Empty rooms? No problem
TripAdvisor has announced the global rollout of Sponsored Placements, making the site's advertising solution available to any accommodation business who shares live rates and availability with TripAdvisor.
The ads enable accommodation businesses to capture the attention of travellers and drive quality, targeted traffic to their property by advertising in high visibility placements on TripAdvisor. Sponsored Placements launched last year exclusively to accommodations with a Business Advantage subscription, and the global rollout now gives properties worldwide the opportunity to target the 490 million visitors browsing the world's largest travel site every month.
The ads put a property right in front of potential guests looking for places to stay in any given area when there is availability and the property matches the guest's search. Sponsored Placements appear in high-profile pages across TripAdvisor, including above search results and on nearby listings.
Martin Verdon-Roe, vice president B2B hotels, TripAdvisor, said: "Sponsored Placements has been a game changer for hotel owners, increasing their visibility to travellers researching their next trip. Now that we have made it available to all accommodation businesses that share rates and availability, there's a great opportunity to influence potential guests during a critical phase of the customer purchase path. And because an advert only appears when your hotel has availability, you can be sure you're spending your advertising budget on a channel which will make a real difference to your business."
Avis Budget Group x Etihad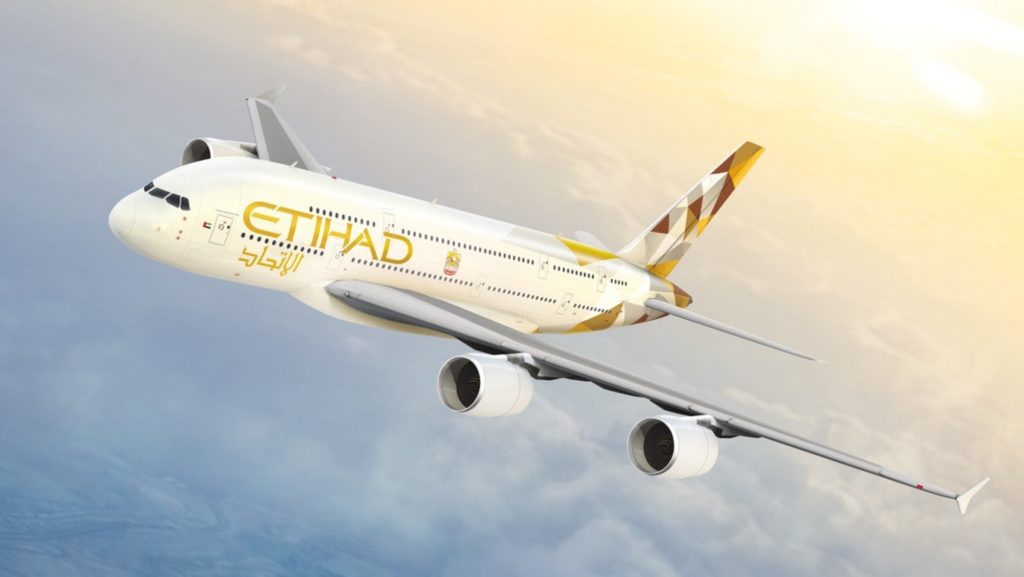 Avis Budget Group and Etihad Aviation Group have announced a partnership, which sees Avis Budget Group become the exclusive car rental provider for Etihad Airways, Etihad Holidays and Etihad Guest – the airlines' loyalty programme.
The partnership will see the Avis, Budget and Maggiore brands offered across the various Etihad booking channels worldwide. Etihad Guest members will benefit from the Avis Preferred programme and an improved earning proposition.
Avis Budget Group's director of international sales & partnerships, Julia Kemp, said: "We are delighted that we have extended our partnership with Etihad to be the exclusive global mobility provider."
She added: "The partnership is far-reaching and there are wonderful opportunities across all facets of the Etihad Aviation Group.  As well as offering deals on Avis Budget Group car rentals, we will be looking at tri-party campaigns with hotels, tourist boards and credit cards."
Thomas Cook India Group snatches Digiphoto Entertainment Imaging
Thomas Cook India Group has acquired Digiphoto Entertainment Imaging (DEI), one of the world's leading imaging solutions and services providers at an enterprise value of USD40.6 Million (RS 289 crores). The transaction is subject to regulatory approvals and customary closing conditions.
The acquisition marks the Thomas Cook India Group's entry into an adjacent sector, complementary to its travel and travel-related services portfolio and is both PAT and free cash accretive from day one.