Travel tech this week: From Sabre's new content services to Expedia's new campaign
User role is=
Array
(
    [0] => administrator
)

This week, Sabre has launched its content services for lodging APIs and Expedia has rolled out its latest activities-focused campaign designed to help people build memories through activities and destination experiences.
Sabre's content services for lodging APIs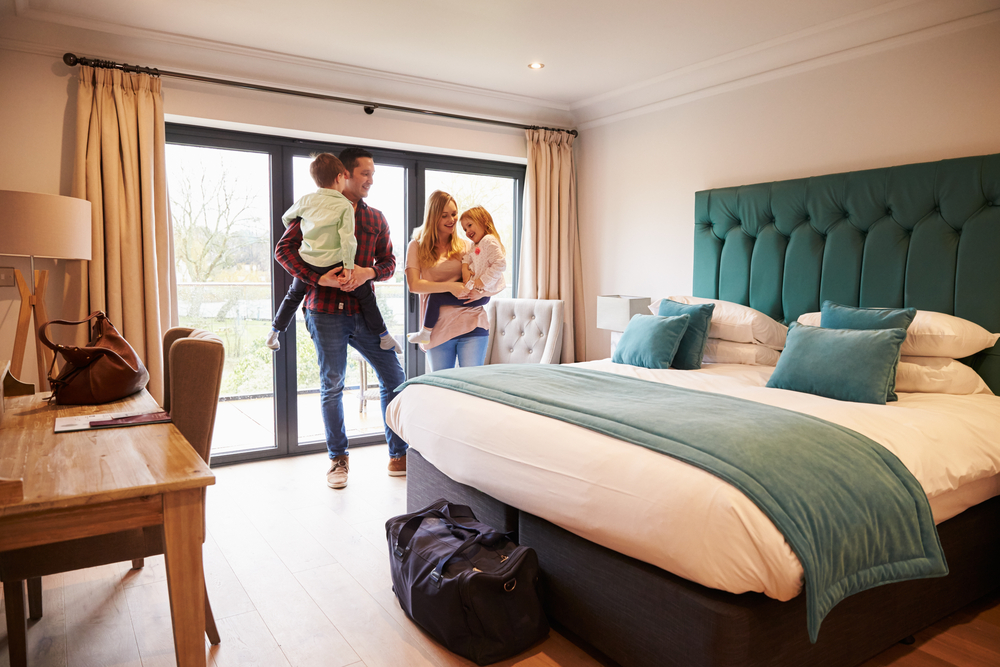 Sabre Corporation announced the release of Sabre Content Services for Lodging. This new solution will power agency and corporate booking tools, integrating traditional GDS content from hoteliers alongside content from Booking.com, Bedsonline, and Expedia Partner Solutions, making it easier for agents to find the perfect property and rate for their traveller. Travel buyers can shop and book over one million property options from multiple sources in a single screen.
Solving for growing buyer demand and content fragmentation, Sabre Content Services for Lodging provides access to more options and a more consistent shopping experience to include the way content is displayed at the room and rate level. Sabre's API-driven solution will deliver more efficiency and revenue with increased lodging choice, as well as improved capabilities to better manage preferred content. Travel agencies have full flexibility to choose the aggregator content they would like to access.
"We looked at the pain points and needs of customers on both sides of the network – the 'demand' side including TMCs, leisure agencies and corporations and the 'supply' side including hoteliers and lodging aggregators. Then we challenged ourselves to see how – given our unique positioning – we could help move the industry forward," said Traci Mercer, senior vice president of lodging, ground and sea for Sabre Travel Network. "The solution that we've developed to this long-standing and complex challenge will revolutionize the way travel agents shop and book hotel content – making it easier and simpler for them to provide the best experience for travellers."
Best Grown Start-Up
Over 200 attendants of the Hospitality Technology Forum 2019 in Zurich voted the Bidroom hotel booking platform as the Best Startup in the Grown Startups category. Bidroom was one of three finalists at the event. Each one presented their breakthrough solution for the hospitality industry. Contestants were judged by an audience of over 200 attendees, with the majority voting for the presentation from Michael Ros, Bidroom's Co-Founder and COO.
In his address, Ros emphasised the key role of innovative technology underpinning Bidroom's revolutionary new no-commission model, which saves money for both the online traveller and hotel owners.
The vote was presided by a jury of three, including Sigi Gübeli of Hôtelière Platzhirsch Zürich, Simon Lehmann of AJL-Consulting, and Michael Thomann of THOMANN Hospitality Management. Mr Ros received the award on behalf of Bidroom at the event, 26 June.
"We're humbled to have Bidroom recognised as a game-changing solution for the hospitality industry," said Ros. "It was a strong endorsement from a large and informed audience of Swiss hospitality professionals," he said.
Since its founding in 2014, Bidroom has enrolled over 120,000 hotels from 128 countries to its unique commission-free online booking model. Bidroom has, to date, raised €21 million in private funding. In 2018, Bidroom signed a partnership deal with Visa Inc.
Empower female argan oil producers
The TUI Care Foundation is announcing a new partnership with Dutch volunteer organisation PUM Netherlands Senior Experts for a "liquid gold initiative" which will offer technical assistance and new sales opportunities for women's cooperatives producing argan oil products in rural areas of Morocco. PUM is a volunteer organisation committed to the sustainable development of small and medium-sized enterprises in low and middle-income countries and emerging markets.
Argan oil cooperatives in Morocco are traditionally set up and run by women. The partnership will offer support to 600 women from 15 women's cooperatives to benefit from capacity building for their argan oil products. International experts will assist them with the development, marketing, branding and launch of products and with creating new sales channels, particularly in the tourism economy, so that they can become more competitive, increase their brand recognition and build their market share. Ultimately, the aim is for small-scale producers to be able to enter higher value domestic and, if possible, international markets to boost their income.
Thomas Ellerbeck, chairman of the TUI Care Foundation explained: "Women play a major role in sustainable development not only in Morocco but also globally. Together with PUM, we believe we can help women in rural Morocco maximise their economic and social potential. This, in turn, will empower future generations and enrich the experience of international visitors who come to Morocco and are able to contribute to its future sustainable development."
PUM's CEO, Dick Ernste said: "At PUM, we believe that female entrepreneurship is crucial for inclusive and sustainable economic development. As well as the economic benefits such as income and employment, female entrepreneurship also contributes to positive social values such as emancipation and equality. We are very happy to collaborate with the TUI Care Foundation."
The project is part of the TUI CARES programme, which strives towards inclusive tourism development, economic empowerment of destinations and the protection of a destination's cultural and gastronomic heritage. Through the programme, the TUI Care Foundation aims to support 10,000 livelihoods by 2020.
Expedia's new creative campaign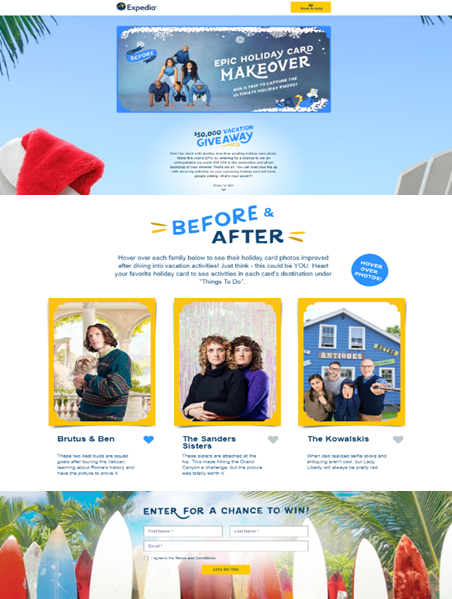 Summer vacations have become an opportunity for families to capture their next enviable holiday card photo, which is the inspiration behind the first-ever "Epic Holiday Card Giveaway" creative campaign, from Expedia Local Expert and Expedia Group Media Solutions, the global advertising organization of Expedia Group. The campaign is designed to help people build memories through activities and destination experiences, taking a playful and interactive spin on the holiday photo card tradition often captured on vacation.
The activities-focused creative campaign encourages exploration and consideration of the more than 50,000 activities and experiences offered by Expedia Local Experts, from theme park tickets to swamp tours, showcasing how there's an activity for every traveller. The "Epic Holiday Card Giveaway" campaign includes a bespoke interactive microsite, featuring:
A photo gallery with awkward family photos that start with a less-than-stellar background and then, when hovered over, switches to reveal an amazing travel destination.
Customized, ready-to-book activities at popular destinations based on a visitor's favourite awkward holiday photo.
Opportunity to enter a sweepstakes, where one winner will receive a USD 50,000 all-expenses-paid vacation of their dreams to enjoy activities and capture their 2019 holiday card photo.
The campaign, which was developed by Expedia Group Media Solutions' in-house creative agency, Creative Partnerships, is being supported with social media, display ads, video, email and PassportAds, which leverages first-party data to reach qualified travel shoppers wherever they browse and book on the internet. The "Epic Holiday Card Giveaway" campaign is currently live on Expedia.com in the U.S. and is open to contest entries through June 30, 2019. After that, from July 1-7, travellers can book select activities and tours in top destinations like Las Vegas, New York, Rome and Paris at a 50% discount.
For more travel tech stories, click here.
Send your travel tech pitches and press releases to tech@traveldailymedia.com.
LATEST STORIES DEV