Travel tech this week: Ride-hailing companies on the roll
User role is=
Array
(
    [0] => editor
)

This week, we turn our attention to ride-hailing companies that are taking over the world. From GoJek launching their social media accounts to Grab's cancellation fines and to Uber's JUMP V2, which is safer and easier to handle.
GoJek memes
GoJek Singapore has launched its Facebook and Instagram accounts and posted memes on relatable scenarios on our daily commute. On Father's Day, the ride-hailing platform also posted an illustration of a dad "taking a backseat" with children.
The ride-hailing giant said it will post fun and educational posts that users will find useful. Moreover, the company will post videos, GIFs, memes, product updates and funky illustrations.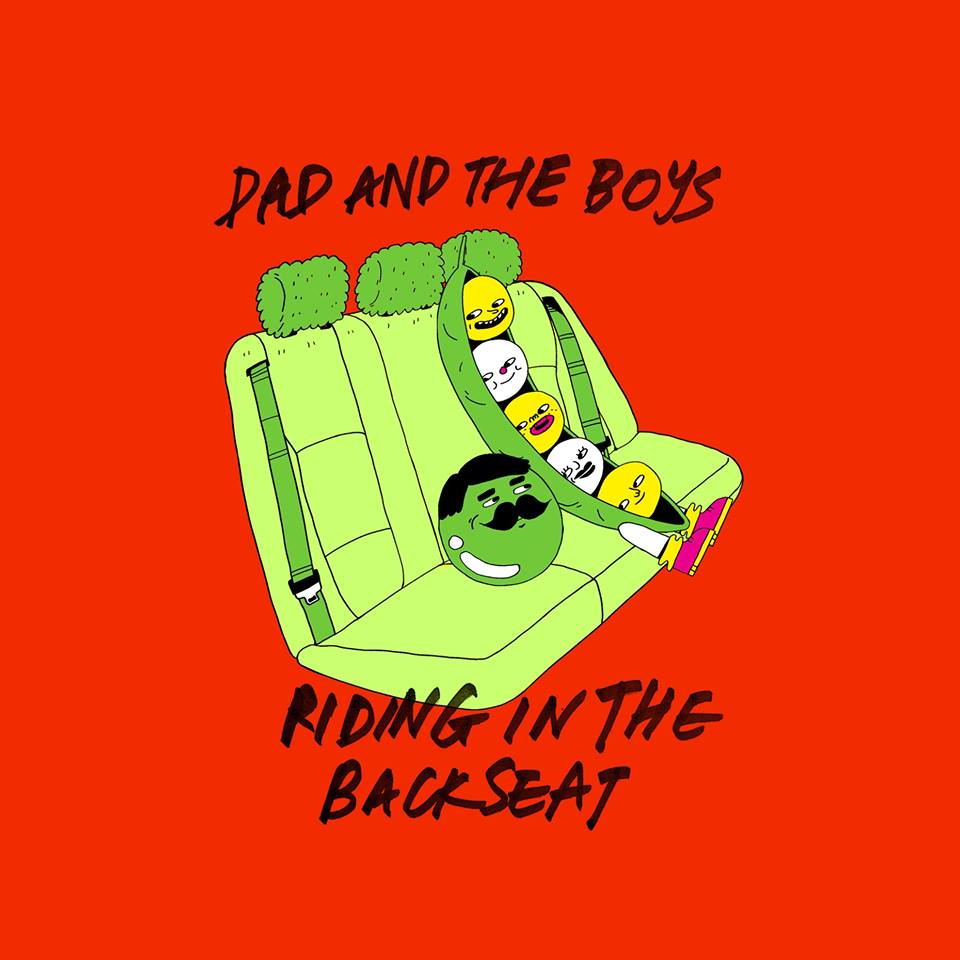 Last month, GOJEK Singapore recorded 10 million completed trips, after six months of operations. To thank Singapore driver-partners for their support and service, it launched a rewards programme called "Driver Milestones". Drivers who have completed 1,000, 2,500 and 5,000 trips since GOJEK's launch in Singapore will also be recognised with enhanced benefits and decals that mark their trip milestones.
A spokesperson of the ride-hailing company said that it has ongoing digital campaigns that are aimed at acquiring new drivers. The campaigns will outline the benefits of driving with GOJEK, such as earnings stability, protection, flexibility and driving experience.
Grab imposes fine on cancellations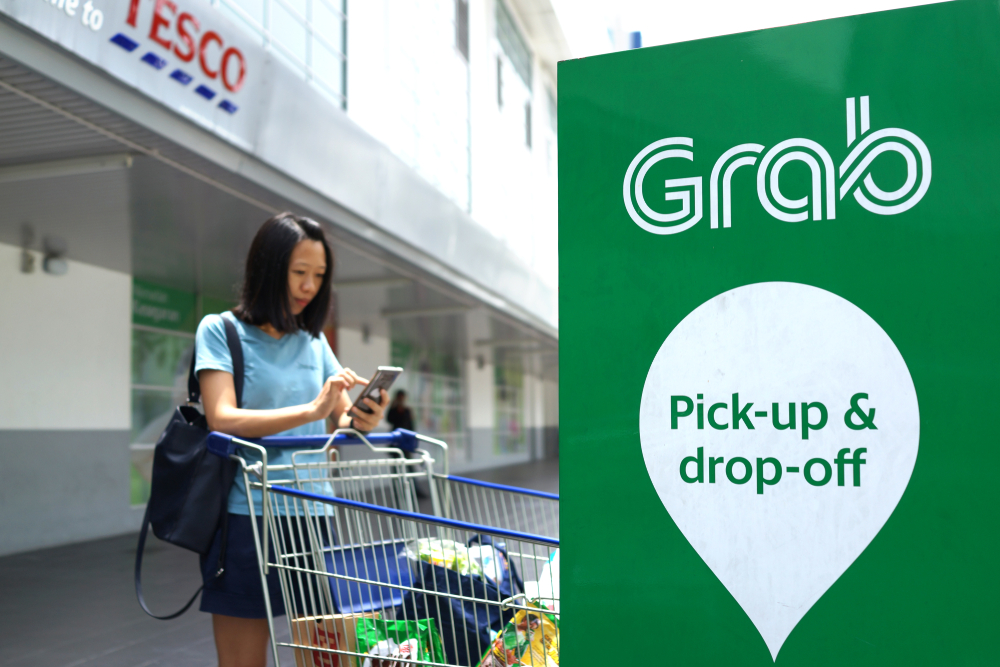 On 17 June, Grab has started imposing fines on customers who cancel their trips. "Customers cancelling rides will be charged as of June 17, 2019, to reduce the number of cancellations," Grab announced on its mobile application on Monday.
Grab has provided customers with five tips to reduce cancellations, either by drivers or customers.
Make sure you are ready to be picked up before you place an order. For example, do not place an order while you are still in an elevator, have yet to finish your coffee or meal, or are still shopping or getting dressed.
Make sure you provide the correct pick-up point and destination.
Only place the order once you are already at the pick-up point. "Although the waiting time may be 10 minutes, ensure that there is a pick-up point and that the vehicle would not have to stop for too long," it said.
Add a message in GrabChat – the in-app messenger – stating your location and the outfit you are wearing to help drivers easily identify you.
Use polite language, in Bahasa Indonesia, to avoid any misunderstandings.
"Let's appreciate the time and effort by the drivers to pick you up. Let's reduce the use of the cancel button together," Grab said.
Uber JUMP Scooter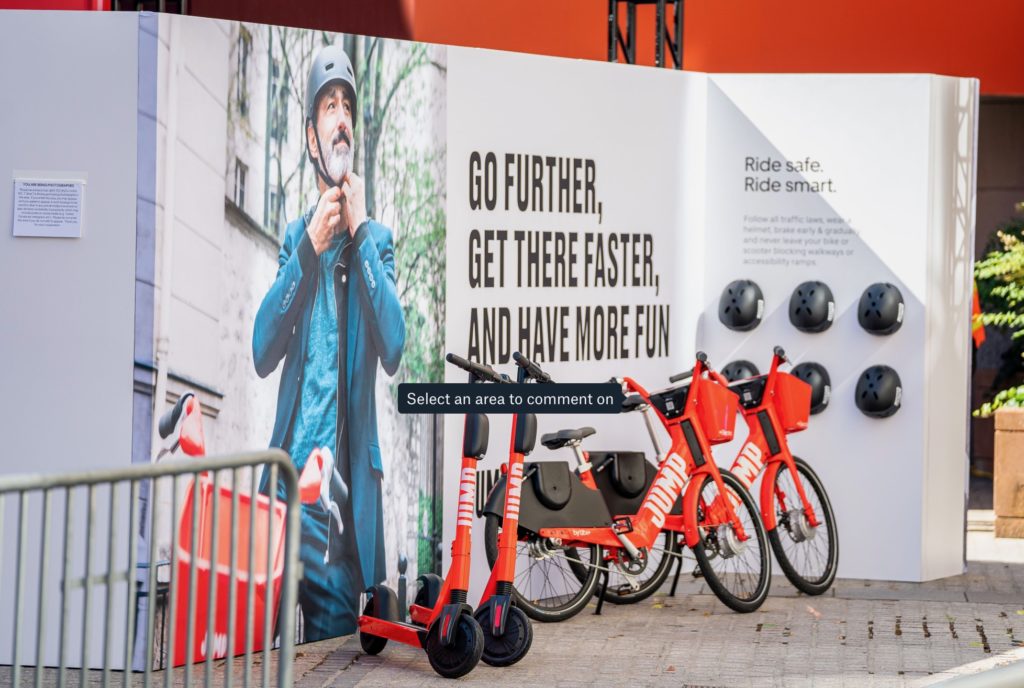 Uber has announced that it will be releasing a new scooter model and previewed a swappable battery for e-bikes that anyone, including riders, will be able to easily remove and replace.
JUMP Scooter V2 debuted at the 3rd annual Uber Elevate Summit. The new e-scooter was designed with a focus on safety: the scooter frame is bigger and more durable frame and has larger wheels so it can more easily navigate rough spots in the road. It also has a new hand brake lever that is the same style as the hand brakes you find on a bicycle. When applied, the brake engages both scooter wheels. It will begin appearing in scooter markets around the U.S. on the week of June 24th and arrive in Europe later this summer.
In addition, Rachel gave a preview of the swappable battery, a key feature of Uber's next generation e-bike, which will be rolled out later this year. This will be the first e-bike Uber has ever released with a swappable battery that riders can replace.
"Uber is innovating new mobility hardware to make it safer and easier for people to choose bikes and scooters over cars. The more our technology can expand access to bikes and scooters, the greener and less congested cities will be. I was excited to preview our scooter V2 and battery features on our next generation bike at this year's Elevate Summit," said Rachel Holt, head of Uber New Mobility.
JUMP's pedal assist e-bikes and e-scooters are available in over twenty cities globally. Users can find and unlock JUMP pedal-assist e-bikes and scooters within the Uber app. It's simple to use.
Via Uber :
Tap the "mode switch" on the homescreen of the Uber app, and select bike or scooter.
You'll see the available JUMP bikes and scooters around you, and can select one to reserve.
For more travel tech stories, click here.
LATEST STORIES DEV