While physical wellbeing has been at the forefront of all discussions around the recovery of the travel sector, new research from global traveller experiences expert Collinson has found that travellers are as worried about their mental wellbeing as they are their physical wellbeing.
Societal awareness and the importance of mental health has increased sharply over the past few years and this is no different when it comes to travel. When travelling in the future, 76% of travellers in the UAE and 80% in Saudi Arabia have said they'll be prioritising their mental wellbeing more when they travel now than they did before COVID-19. Despite there being a pent up demand for travel in the region, the majority of travellers (62% in the UAE and 67% in KSA) think travel post-pandemic will be more stressful in the current climate.
When asked what travel brands could do to help the situation, in both countries, 38% of travellers said they would value propositions from providers that prioritise their mental wellbeing. Travellers also highlighted additional services that they would be willing to pay for to improve their wellbeing at the airport.
These included spaces such as airport lounge access, as many as 37% would pay for this in KSA whilst 30% of UAE respondents would pay for a quiet place in which to sit and relax. 18% in the UAE and 28% in KSA have also said they would pay extra for access to airport sleep pods.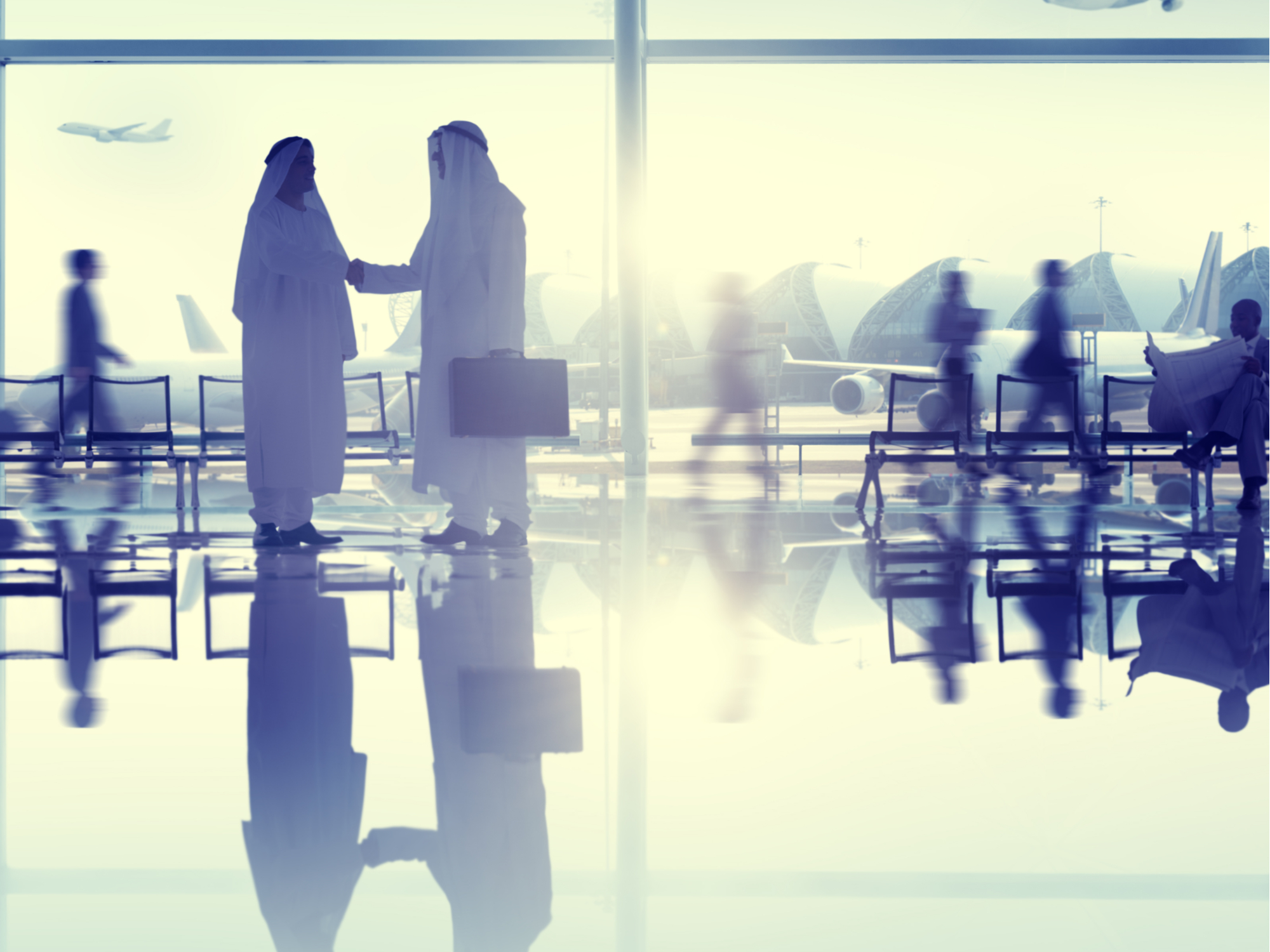 The findings, taken from two sets of research, one conducted pre-pandemic and the other during the pandemic, show that passengers in the region are of course looking for visible health and hygiene measures once they begin travelling again, including hand sanitisers throughout the airports (85% in the UAE and 88% in Saudi) and temperature checking at the airport (80% in the UAE and 85% in Saudi).
When asked why they might be hesitant to travel in light of COVID-19, the top reason given amongst 54% of travellers in the UAE and 40% of travellers in Saudi was the worry around needing to quarantine either on arrival or return. Wanting to avoid long quarantine periods is likely a reason why an average of 83% passengers across both countries placed such importance on testing on departure as a crucial element to their overall travel experience.
84% across both countries also placed a high importance on being tested on arrival, indicating that COVID-19 testing has now crossed the line from being a government or airline pre-requisite for travel to some destinations, to something that people also want to see at their destination to give them added confidence to take to the skies once more.
Ultimately, passengers are looking for a seamless, stress-free experience, with social distancing measures in place from check-in to arrival, coupled with a quick and efficient journey. As such, 34% in the UAE and 31% in KSA are willing to pay for fast-track security, while 35% of UAE and 36% of KSA passengers say that they would pay more for a free seat next to them on the plane to ensure extra space on their journey.
An average of 85% across both countries said social distancing was important to them as they move through the airport, whilst the same number specifically said they wanted access to socially distanced spaces in which to 'de-stress' and 'relax away from the crowds'.
Priyanka Lakhani, director of South Asia and commercial director of Middle East and Africa at Collinson said: "In the context of travel during Covid-19, it's often the conversation around physical wellbeing that has dominated so it's very insightful to understand more about the importance passengers in the region place on the emotional and mental wellbeing aspects of their journey. While hygiene measures are critical, looking after travellers' all-round wellness across the travel experience will be just as important and will help the travel industry shape its offering to encourage and rebuild traveller confidence. The travel industry needs to stay flexible, resilient and innovative in adapting to ever-changing situations and to ensure the traveller experience is as comfortable and safe as possible."
Collinson commissioned the two pieces of research, of 18.5k travellers in 2019 and 12.6k in 2020. The company works with partners from across the travel ecosystem, including airlines, airports and hotel groups as well as travel loyalty programme providers and premium credit cards that lead with travel benefits.