UK travellers want exotic adventures but not off the grid
User role is=
Array
(
    [0] => editor
)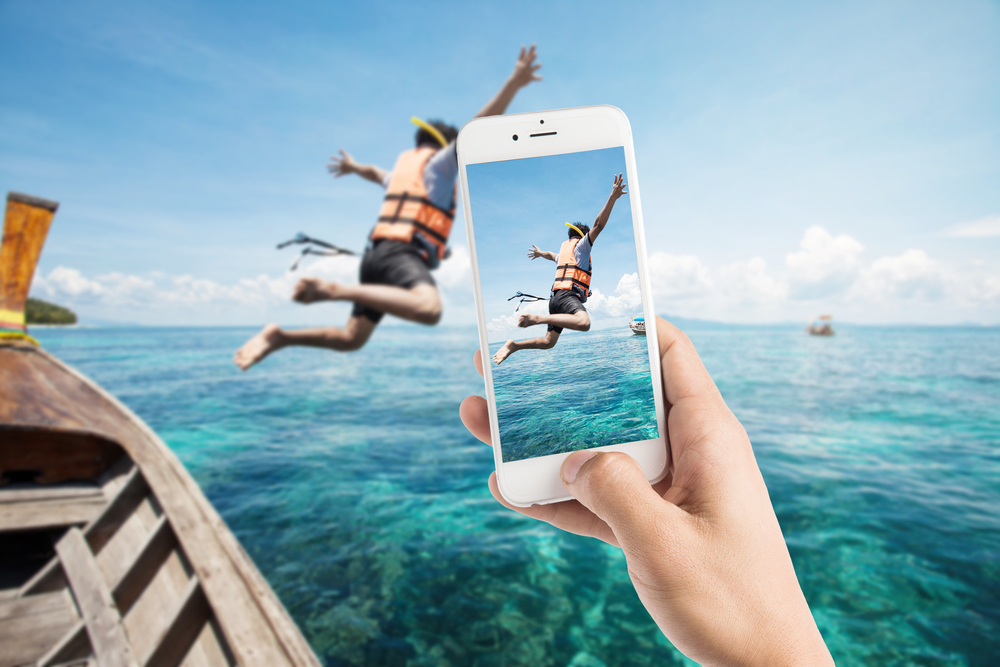 Brits are hungry for exotic adventures as long as they remain connected to the internet.
A nationwide survey of 2,000 adults by Piper, the leading specialist investor in consumer brands, found that 37% of travellers are adventurous with their travel choices. 45% of these travellers are millennials.
The survey also reflected that UK travellers are seeking exciting experiences from less explored destinations. They also tend to go to attractions visited by fewer tourists.
While Brits desire unusual escapades, they will not go so far that they will have no access to internet. 69% of these travellers check their mobile devices at least once a day and 25% of millennials check their devices "at least every hour". 12% of travellers are unable to switch off at all, demanding '24/7 connectivity'.
Travellers want connectivity while on holiday too. Millennials want Wi-Fi access for their social media accounts to post updates from their travel. A different survey revealed that 97% of millennial travellers post on social networks and share experiences while travelling.
Studies claimed that millennials are more willing to spend on experiences than buying souvenirs or luxury items. These experiences are treated as social currency. Therefore, the more unusual the experience, the better.
Moreover, Millennials are more adept in using the technology on the different segments of their journey. Millennials tend to ditch travel agents and book their flights and accommodations online, they search for itineraries online, as well as for transportation – either for booking rides or using the GPS and online maps.
Meanwhile, the older generation also want internet connection but for checking and answering work emails. After doing so, they tend to ignore or even turn off their devices unless necessary.
Natalie Thwaites, associate partner at Piper, said: "Despite the economic uncertainty, these findings have shown that holidays remain essential for UK consumers. The appetite for adventure is particularly interesting and consistent with the rise of the experiential consumer in other sectors."
"People crave more memorable, social media-friendly experiences, which may partly explain the need for connectivity even in the middle of nowhere. Holidaymakers are clearly more impatient than ever to post a digital 'wish you were here'," she added.
What do we make out of these travel trends? Travel companies can benefit greatly if they offer Wi-Fi as a perk, especially if they want to attract UK travellers and millennials, in general. Mobile connectivity, such as portable Wi-Fi or roaming service, is an essential tool for travel and communication companies can start thinking of deals to attract consumers.
LATEST STORIES DEV