Unveiled: THAI launches TG Chatbot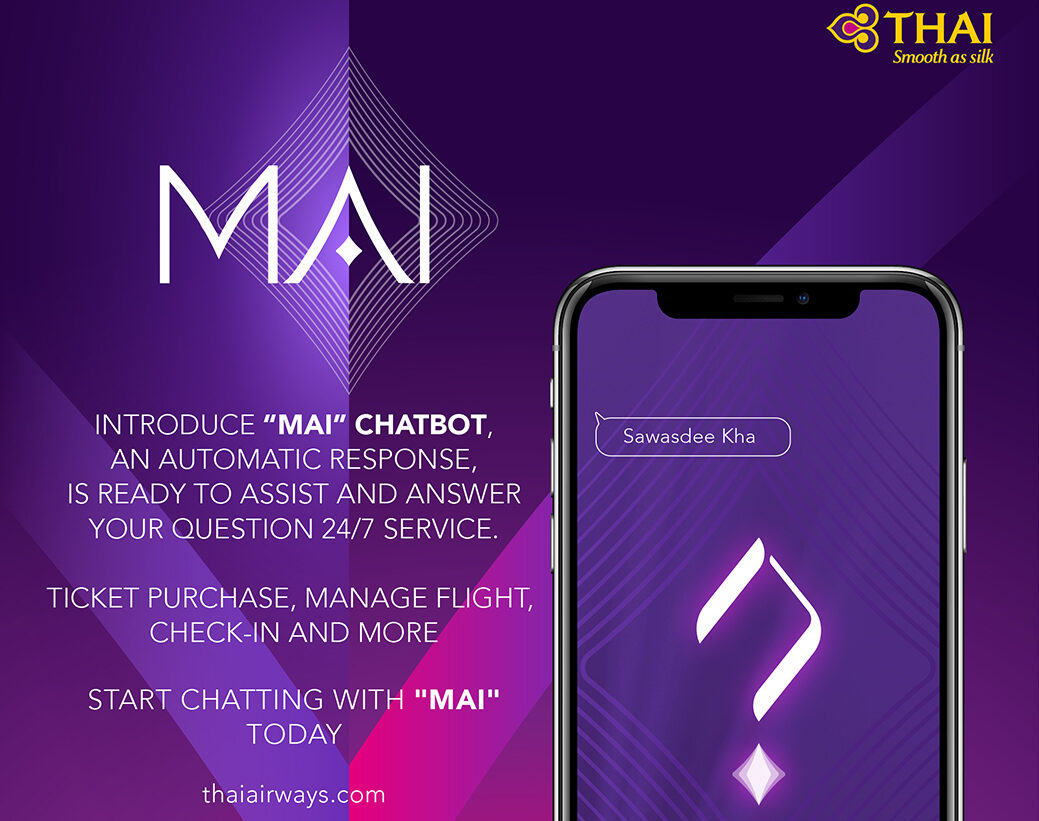 Thai Airways International Public Company (THAI) launched the new customer service TG Chatbot, an auto-response system, on its website and other social media platforms to effectively assist global customer 24 hours a day.
In response to the growing travel demand, TG Chatbot would function as THAI Virtual Agent in offering basic information and services including reservation, flight status, mileage, promotion, travel information during the COVID-19 pandemic, luggage, and complaints. TG Chatbot is available in bilingual (Thai and English) beginning now.
TG Chatbot derived its name "MAI" from the abbreviation M-Management, A-Assistant, and I-Information. Designed under the Thai identity concept, the theme color purple represents warmth, gentleness, safeness, and friendliness. In addition, the name MAI has the same pronunciation with the word silk in Thai, which is congruent with THAI tagline Smooth as Silk and its vision as a "High Quality Full Service Carrier with Strong Thai Brand."