Vacaay welcomes Tristan Freedman as regional director North America
Australian-owned travel tech platform, Vacaay, has added industry stalwart Tristan  Freedman to its team as Regional Director as the company continues to grow its global presence. 
Mr Freedman will oversee Vacaay's North American domestic and short-haul marketing strategy, drawing on his wealth of experience in the tourism sector.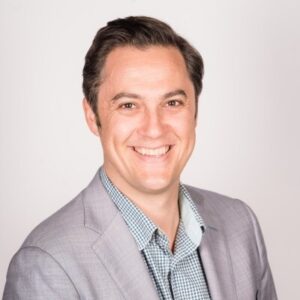 Vacaay CEO, Pete McKeon, said he was thrilled to welcome someone of Mr Freedman's calibre to an expanding executive team.  
"Tristan is one of the most qualified and respected leaders in the industry, and his wealth of experience will be a huge asset for our team," said Mr McKeon.  
"He has a proven track record and strong international relationships, specifically in the US,  where he will be spearheading our North American operations."  
Mr Freedman has just finished 12 years at an award-winning travel marketing agency, Gate 7, where he worked as General Manager. 
"Having worked extensively in tourism marketing, I have often seen marketing campaigns that just focus on impressions," Mr Freedman said. 
"All Vacaay campaigns come with mutually agreed performance measurements, with the added bonus that all content created lives on the platform forever. This means the content continues to grow organic reach as Vacaay expands its reach and audience. It's a 'win-win' for marketers who are truly results-driven and want to access data in real-time."  
Despite the pandemic and its impact on the travel industry, Vacaay has continued to grow, acquiring over 1 million active users globally since it launched in February 2020, with the biggest user base in North America comprising 40% of total users.  
"I was immediately attracted to the idea that I could work with my friends and colleagues in the US and others around the world in a new and exciting context," Mr Freedman said. 
"Working in North America again with an exciting new, visually-focused marketing platform  that's beneficial for my industry partners was an easy decision to make."  
Mr Freedman is currently involved with not-for-profit organisation Mentoring Men and is preparing for Season 2 of the podcast 'Unclaimed Baggage', which he co-produces and presents with Gate 7's Director of PR, Tori Goddard. He will also be pursuing other projects alongside his work at Vacaay.