Volcanic Ash Cloud Forces Airlines To Cancels Fiji Flights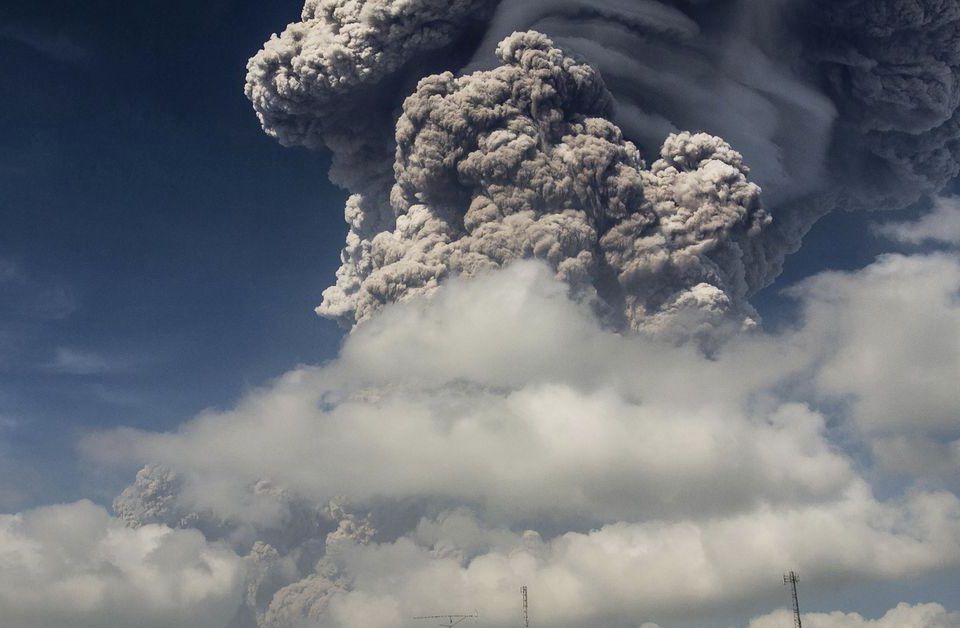 The eruption of Tonga's underwater volcano over the weekend is causing airlines to cancel flights between Australia and Fiji.
Three of Fiji Airways' flights out of Sydney have already been cancelled, while a fourth has been delayed by more than three hours. Four Fiji Airways flights out of Melbourne were cancelled earlier in the day on Sunday.
A tsunami warning and evacuation orders were issued for much of the Pacific Islands after an underwater volcano in Tonga, Hunga Tonga-Hunga Ha'apai, erupted on January 15.
"Dangerous operating conditions" caused by the ash cloud associated with Hawaii's Hunga Tonga-Hunga Ha'apai volcano eruption forced Fiji Airways to cancel flights, the airline said in a statement.
On 16 January, the airline conducted "extensive operational assessments" in response to updates from authorities in the region regarding the path of the volcanic ash cloud, according to a statement.
Our guests and crew are our most important priority, and we want to thank everyone for their patience and understanding.
Rebooking affected clients for flights on Monday night is now being handled by the airline.
As a result of the ash cloud's hazardous conditions, all three Australian Airlines Virgin Australia, Jetstar, and Qantas have been forced to cancel flights to Fiji.
There have been no reports of domestic flights disruptions, but the cloud is expected to move west and spread across sections of Queensland, the Northern Territory, and Western Australia.
All passengers on an Aircalin flight from Tokyo to Nouméa were put into hotel quarantine in Brisbane overnight because of the ash cloud, and arrangements are being made for a second flight.
Following on from Monday's deployment of an RAF P-8A Poseidon aircraft to Tonga in support of the Australian response, the ADF has now despatched a second aircraft.
As part of the response effort, the Poseidon has been sent to the Polynesian country to examine damage to essential infrastructures like roads, ports, and electricity lines.
According to the Australia Defence Force, the move is part of a coordinated effort to support the government of Tonga following the erupting volcano.
Marise Payne, Australia's Foreign Affairs Minister, said the Royal Australian Air Force was currently "undertaking surveillance activity over the affected area".
Source: Australian Aviation