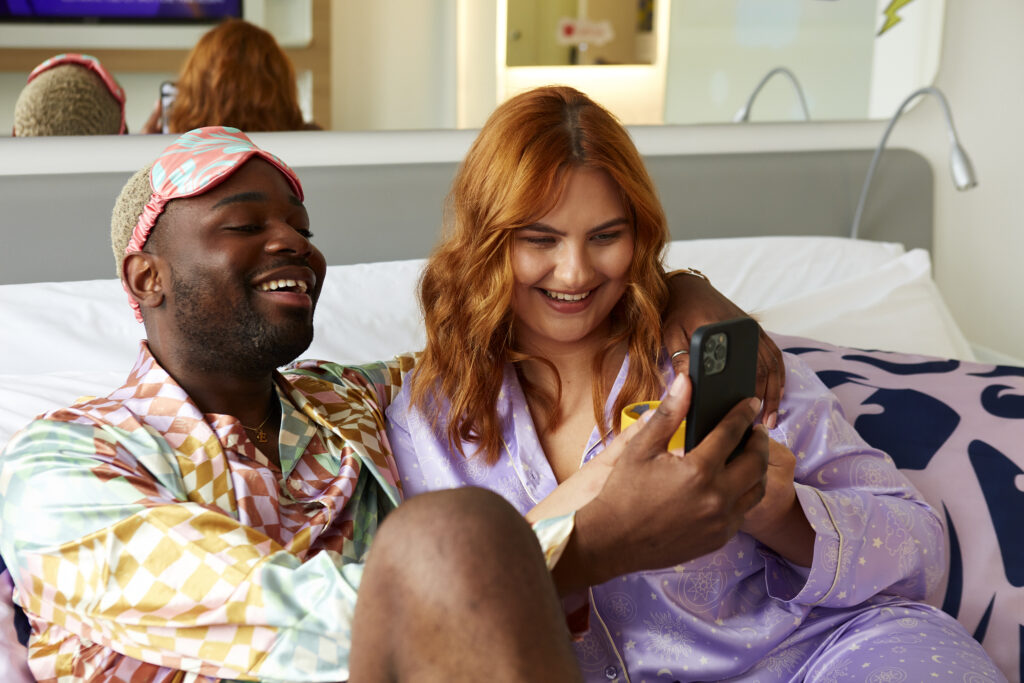 Beauty brand Urban Jungle has teamed up with global hotel group YOTEL to offer high-end self-care packages in celebration of their exclusive partnership and officially welcome guests to the (urban) jungle. The new collaboration takes hotel hair and bodycare to new heights as YOTELs around the world become the first to stock Urban Jungle's luxury, ethical amenities.
From 14 June, YOTEL guests in Amsterdam, Edinburgh, London City and Singapore can add a special 'Do It On The Daily' Urban Jungle bundle when they book their stay via YOTEL.com, levelling up their in-room pampering options and embracing the Australian-born brand's simple approach to beauty products.
Guests can add an Urban Jungle pamper package to their stay in Amsterdam, Edinburgh, London City and Singapore for £44.
Encapsulating its fuss-free ethos, 'Do It On The Daily' packages will allow guests to indulge in Urban Jungle's 'Melt Me Softly Cleansing Balm', 'Glow With The Flow Gel Serum' and 'Double Trouble Silicone Brush', all delicately packaged in a 'Love Pouch Bubble Bag'. The everyday essentials will help guests gently wash the day away with the brand's cleansing balm, before locking in hydration with its glow-getter serum and enjoying a great night's sleep in YOTEL's cutting-edge SmartBeds for an all-round more luxurious hotel stay…what's not to love?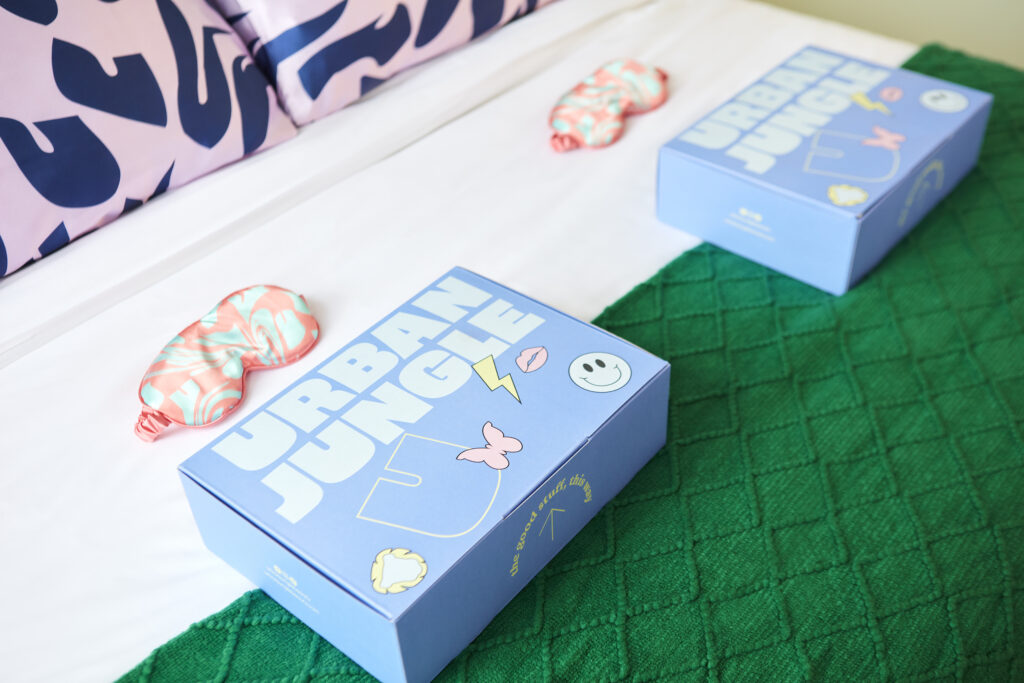 Disrupting the beauty industry with attainable, easy-to-use and ethically sourced products, Urban Jungle will be available in every YOTEL, YOTELAIR and YOTELPAD around the world, from George Square to Times Square. Guests can enjoy a new quality of hotel hair and bodycare, leave bulky toiletries at home and save much-needed luggage space.
Products from Urban Jungle's 'Repair Range' including Make Good Shampoo, Save the Day Conditioner, Magic Bullet Hand & Body Wash plus Thirsty Work Hand & Body Creme will be available for guests to bask in the knowledge their hotel toiletries are eco-friendly, cruelty-free, vegan and cute to boot!
Launching the exclusive partnership in style, Urban Jungle and YOTEL have transformed select YOTEL rooms around the world, inviting special guests to experience an overnight stay in YOTEL's own urban jungle and immerse themselves in better beauty choices. With guests encouraged to 'ditch the baggage' and leave cumbersome toiletries behind, the takeover includes Urban Jungle skincare products, tips and tricks and even digital skincare tutorials – ensuring the special guests leave YOTEL with that Urban Jungle glow.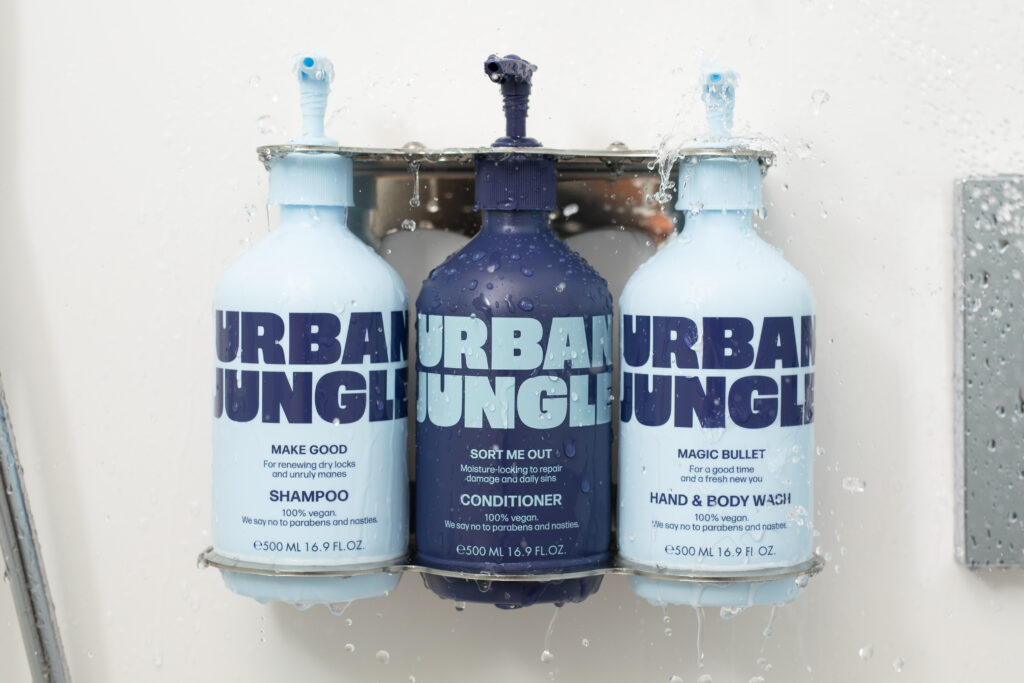 Made in the skincare capital South Korea, Urban Jungle promises to cut through the beauty world's clutter, armed with a whole lot of swagger and sensitivity to pave the way for confidence, authenticity and great skin. Committing to a greener way of working, YOTEL Crew will be able to monitor in-room product levels and refill as necessary, removing the need for wasteful miniature plastic bottles. Urban Jungle bottles are also made with EcoPure, an additive that assists with the biological breakdown of plastic overtime.
The new partnership means YOTEL guests can stay smarter and enjoy a moment of relaxation and luxury in the hotel's modern rooms with brand new Urban Jungle products.
Olivia Donnan, VP Brand and Communications at YOTEL HQ said, "We're thrilled to officially launch our new partnership with Urban Jungle, and can't wait for YOTEL guests around the world to experience the brand's fabulous products for themselves. We like to make our guests' lives easier and being able to let them forget the fuss of trying to pack their body and skin care and have it waiting for them on arrival is a gamechanger. Urban Jungle shares YOTEL's bold, fuss-free philosophy, making the brand a perfect fit with us."