World's first Warner Bros hotel opens doors in Abu Dhabi's Yas Island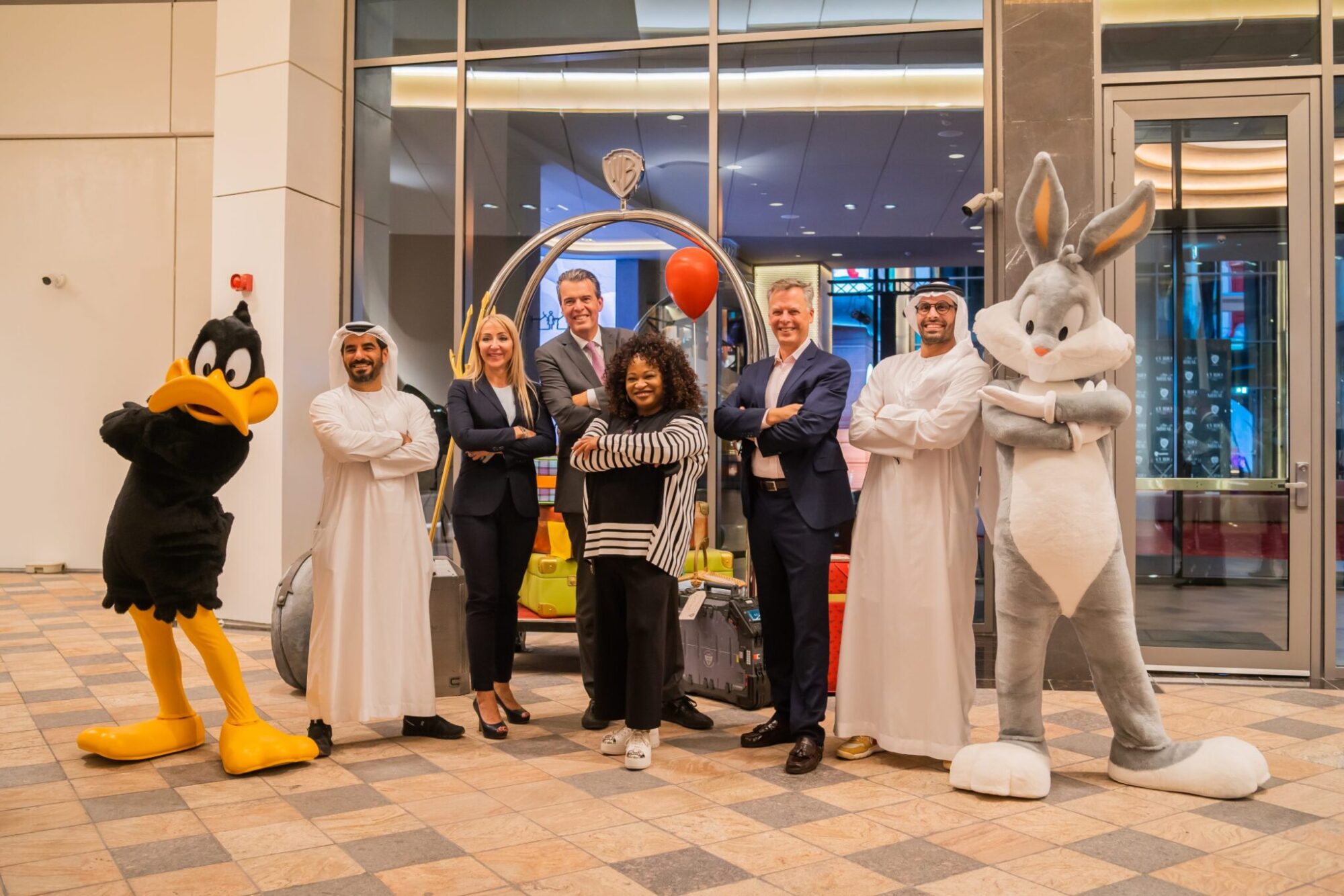 Miral, Abu Dhabi's leading curator of magnetic experiences in collaboration with Warner Bros., home to one of the most well-known and successful collections of brands and characters in the world, announced The WB Abu Dhabi, located on Abu Dhabi's Yas Island, the first ever Warner Bros. themed hotel, part of Curio Collection by Hilton, has officially opened its doors to guests. The hotel allows guests to see their favorite stories and characters brought to life through unique hospitality experiences that only the rich history and storied legacy of Warner Bros. could offer.
HE Mohamed Khalifa Al Mubarak, Chairman of Miral, said: "This is yet another great moment for us, with The WB Abu Dhabi hotel opening on Yas Island, further positioning it as a top global destination for leisure, entertainment and business. We are very proud of our long-standing partnership with both Warner Bros. Themed Entertainment and Hilton, bringing world firsts and global hospitality offerings and experiences to Abu Dhabi."
Featuring over 400 curated images and film and TV props, guests at the world's first Warner Bros. hotel will be treated to a journey of discovery through film and television, enjoying Warner Bros.' rich history and library of timeless productions at every touchpoint from arrival to check-out. While dining in one of five restaurants on the property, you can listen as the piano from "Westworld," the hit HBO science fiction TV show, plays a familiar tune. Visitors can stroll through the lobby or admire 360-degree city and sea views alongside their favorite props and costumes from Warner Bros. films and TV shows. Kids and families can ring up one of their favorite Looney Tunes characters for a room service treat brought to them by the Wascally Wabbit, Bugs Bunny himself.
Pam Lifford, President of WarnerMedia Global Brands and Experiences said: "Our dream has come true with the grand opening to the first ever Warner Bros. branded hotel. Our incredible partners at Miral and Hilton, have helped us make this vision a reality for our fans around the world. We always strive to be fan focused and have developed an exceptional hospitality experience for them to further connect with the iconic Warner Bros. brands, franchises, and characters they know and love. Guests visiting Warner Bros. World right next door will have the ultimate encore to their park experience by relaxing and treating themselves to a stay at The WB Abu Dhabi.
Jochem-Jan Sleiffer, President, Hilton, Middle East, Africa & Turkey, said: "With the opening of The WB Abu Dhabi hotel as part of Curio Collection by Hilton, we continue our successful partnership with Miral on Yas Island. This is the second of three hotels we are opening together, following on from the opening of Hilton Abu Dhabi Yas Island earlier this year, with DoubleTree by Hilton Abu Dhabi Yas Island Residences soon to come. This property is a perfect representation of what Curio Collection by Hilton is all about, unique locations and experiences that carry their own distinct identity as a concept underpinned by the same upscale Hilton service."
Guests of The WB Abu Dhabi hotel begin their story as they pull up to the hotel and are greeted by digital screens that span the height of the building, playing over 35 different pieces of original content created for the hotel.