"Yes I can service ethos and 100% satisfaction guarantee" the driving force behind Radisson Blu Bali
Contributors are not employed, compensated or governed by TD, opinions and statements are from the contributor directly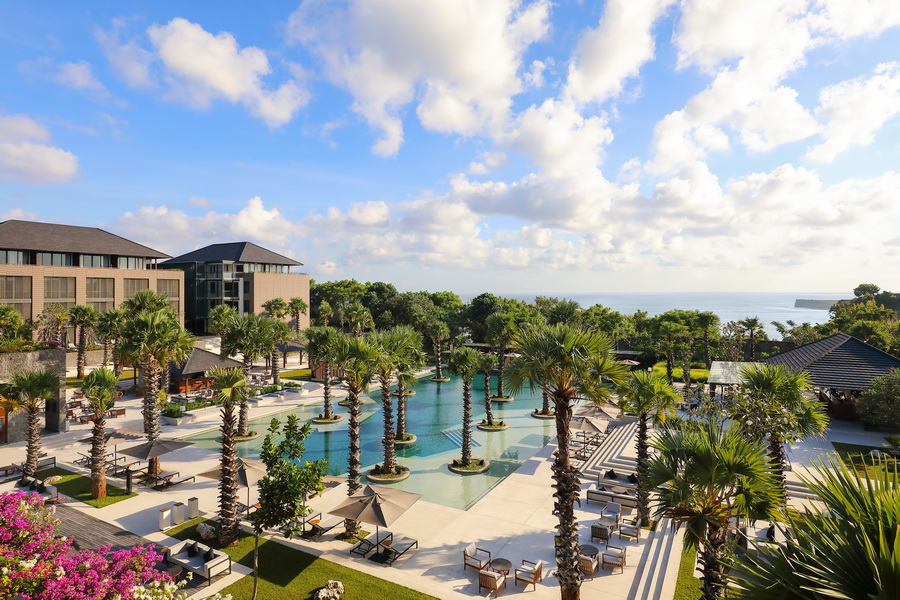 Located 20k from Ngurah Rai International Airport, Radisson Blu Bali Uluwatu, the debut resort from the company on the Indonesian island, is all set to fling open its doors to the public. And with its 5 July Grand opening fast approaching, I spoke to general manager Björn-Henning Buth to pick his brains on what he thinks will drive the new hotel to success in one of the world's most popular and exotic destinations.
Travel Daily) Bali is one of the world's top destinations, why do you think Radisson Blu has waited until now to make its entrance into the market?
It is a combination of opportunity and effort in finding the right partner with the same vision to set up that perfect resort. Indonesia has been a focus for Radisson Hotel Group (formerly Carlson Rezidor) and we are thrilled to have found our partner for this first Radisson Blu in Indonesia.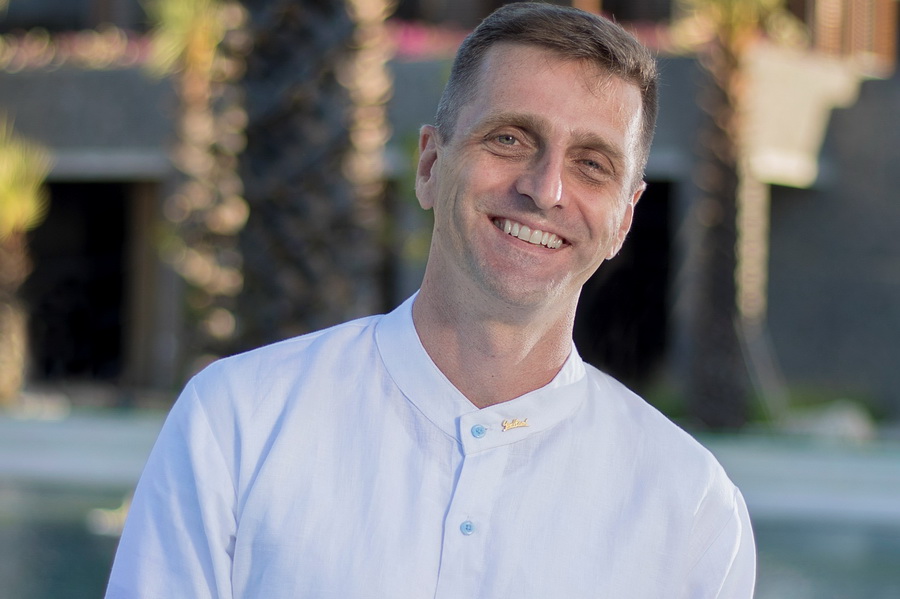 What was it about Uluwatu which made this part of the island more appealing than Ubud or Kuta?
Obviously, each area in Bali has its own appeal and it would be difficult to say that one is preferable over another. Uluwatu does, however, have the benefit of being the new trendy area on the island where chic mingles with relaxed cool charm, which fits well with our own brand filters of iconic, stylish and sophisticated.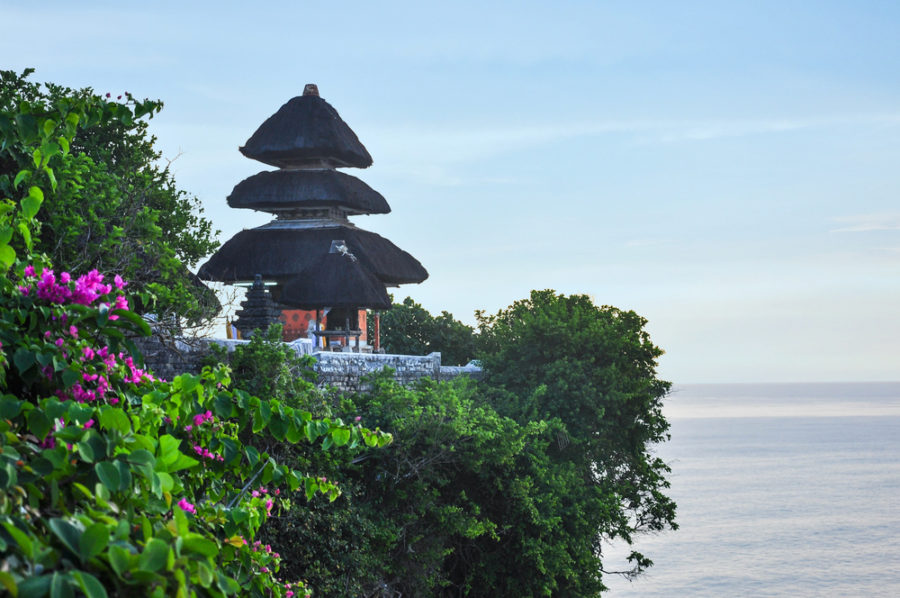 There is this appeal here to travellers who are interested to see the quirky mélange of the panoramic rural area, pristine surfing beaches, cultural shows performed at Cultural Park and the heritage sites, such as Uluwatu Temple while enjoying the finer things of life found in a five-star resort.
The development of the Uluwatu area in this year has been tremendous with new world-class beach clubs, charming eateries, boutiques as well as wellness retreats opening up. It is great to be part of this energy.
Our 'Yes I Can!' service ethos and 100% Satisfaction Guarantee philosophy are of course driving forces which distinguish us from other resorts.
How do the architecture, interior design and facilities of the hotel compare with other Radisson Blu properties?
Radisson Blu properties around the world are predominantly modern urban structures. Here in Bali, although still a modern building, the architecture of the resort found its inspiration in Tenganan Village where traditional building methods follow the principals of anatomy, i.e. feet, body and head, using materials that are strong and heavy in the bottom and lighter towards the top. Traditional Lontar scripts found a modern reincarnation, too, in the intricate wall decoration of our rooms. It is that mix of tradition reinterpreted in sleek minimalism that blends perfectly into the Uluwatu's rural charm.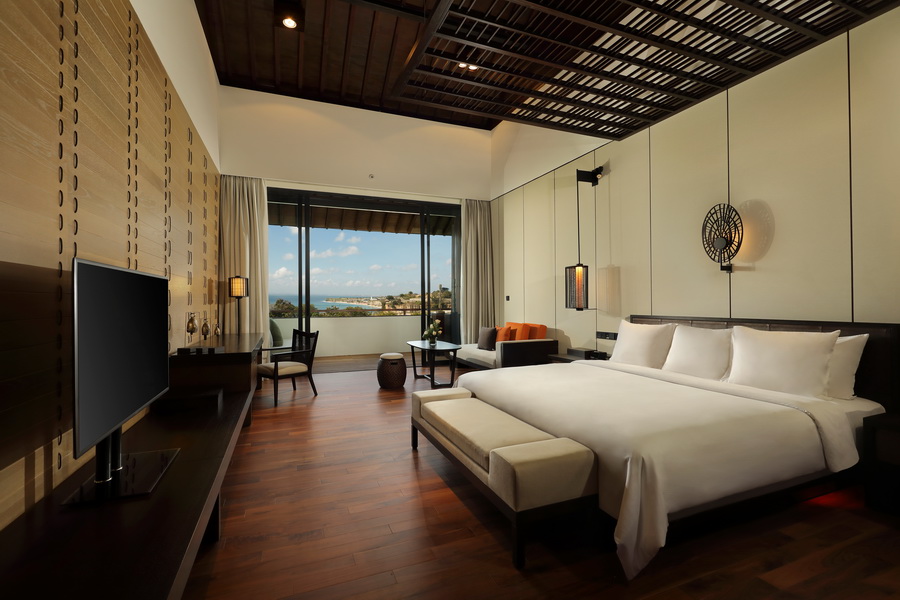 What is it about Radisson Blu Bali Uluwatu that makes it stand out from the competition in a crowded market like Bali?
Our position in Uluwatu is unique as the only true full-service accommodation provider that is not a villa complex. With a price positioning that is in between the dominant high-end luxury and budget operators in the area, we are able to bring in a new group of travellers to the area. Our 'Yes I Can!' service ethos and 100% satisfaction guarantee philosophy are of course driving forces which distinguish us from other resorts.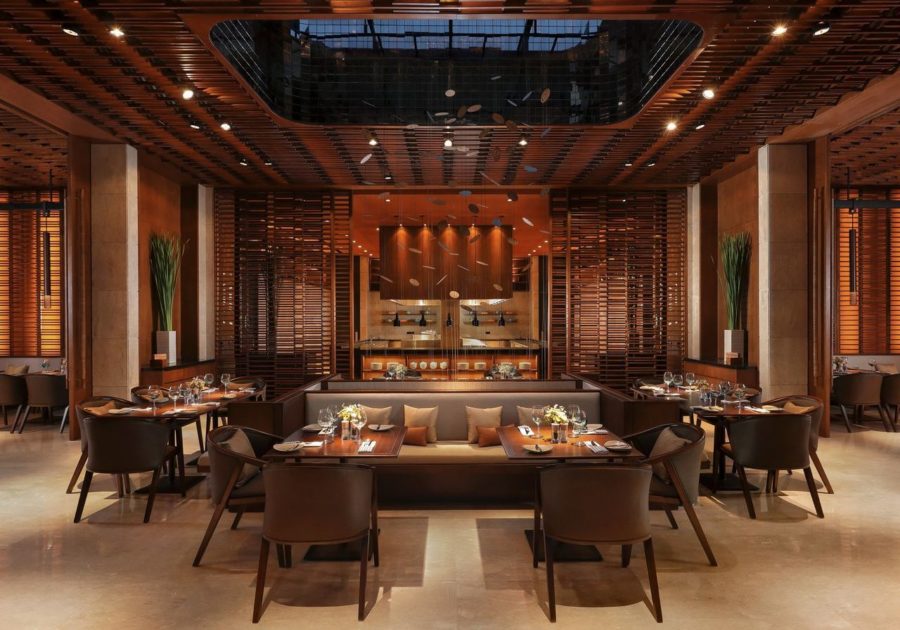 MICE is an important aspect of any hotel, what kind of meetings and events facilities do you have at Uluwatu?
We have a flexible dedicated indoor meeting space with capacity for up to 240 guests. Poolside pavilions and outdoor locations allow for great experiential events such as weddings, reception dinner or cocktail events. The first in a series of events.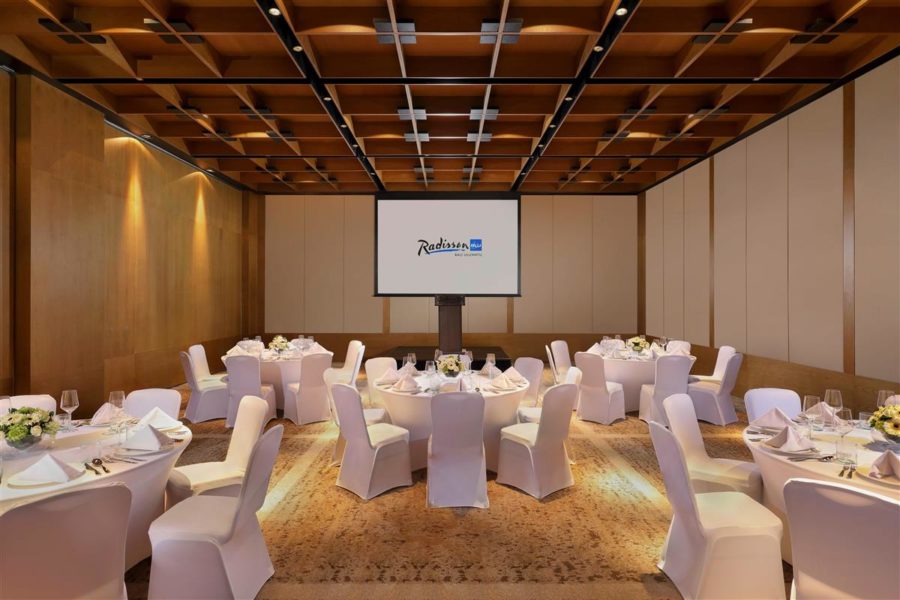 You have the Grand Opening coming up in July, what have you got planned to celebrate?
We will have an event to showcase the property our partners, media and stakeholders. We would not want to give away too much now, but the event will obviously be a continuation of our efforts so far of 'Turning Bali Blu.' This will be just the beginning as we work towards establishing the property as the landmark destination for those who are travelling to Uluwatu and Bali.
Push this button for reservations and information about Radisson Blu Bali Uluwatu