YOTEL begins multi-million dollar transition of Liaison Washington Capitol Hill ahead of hotel's debut this fall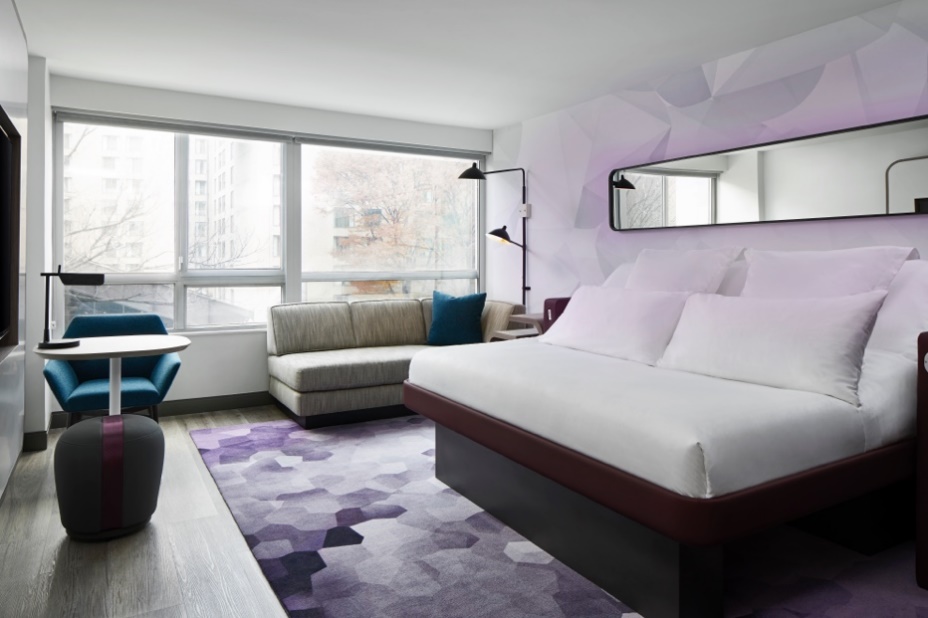 Following the success of YOTEL in cities including New York, Boston and San Francisco, the disruptive hospitality brand will bring its smart design and technology to the nation's capital with the debut of YOTEL Washington D.C. this fall.
As the brand's first-ever acquisition and transition, the hotel will move forward with branding and incorporating its signature technology and adaptable design as part of a multi-million dollar full property reconstruction and remodel. The property will remain open through the transition, continuing to offer guests convenient access to both Capitol Hill and the Union Station transit hub.
The hotel will begin construction of the brand's never-before-seen cabins, providing an even greater level of modern hospitality in the signature YOTEL offering. Upon completion, guests will have the choice of 136 premium king cabins and 266 first class cabins.
"We are part of a progressive culture and movement here on The Hill and we're incredibly proud to be the first hotel to usher in a new generation of YOTEL travel experiences to compliment this evolving neighbourhood," said Shawn Jervis, general manager of the hotel." The transition follows the 2019 acquisition announcement of the Liaison Washington Capitol Hill hotel by partners Metrovest Equities and BLDG Management.