Yu Kiroro debuts special winter season offers
Yu Kiroro, a 5-star luxury, ski-in/ski-out condominium hotel at the base of the Kiroro resort nestled in the heart of Hokkaido, Japan, is offering guests the opportunity to book a white powder winter getaway with two special rate types available to book now.  Advanced Purchase rates give guests the option to save big by paying in full and Best Flexible rates allow guests to secure their stay by making a 20% deposit, enjoying the flexibility which comes with paying the balance 60 days from arrival.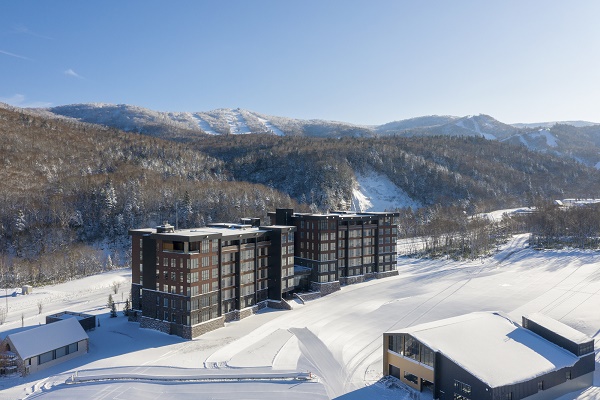 Yu Kiroro is the resort's award-winning collection of residences at the base of the mountain. Yu Kiroro offers 1, 2, 3-bedroom and penthouse condominiums that are fully-furnished and come with premium amenities and services such as ski valet, a natural indoor/outdoor onsen, 24-hour concierge, fitness center, lounge and all-day dining.  Work from home amenities include high-speed wireless internet and 4K Smart TV's in all suites.  Guests also have the choice to dine in one of the many fantastic, Hokkaido inspired restaurants the resort has to offer. Or, if guests prefer to cook in the private setting of their own luxury apartment, each suite has a fully stocked kitchen.
A stunning alpine resort secluded far from the crowds in the rolling hills of the Yoichi mountains, Kiroro is one of the best all-season destinations offering luxury accommodations, dining and shopping, some of Japan's deepest snow and untouched scenery.  For skiers and outdoor enthusiasts, Kiroro offers the perfect winter destination with plenty of open space, outdoor activities and extra special attention to hygiene and health protocols.  Wintertime at the ski resort and terrain park also provides Asia's deepest snowfall and some of the region's best powder skiing.  Above all, Kiroro is an undiscovered treasure with fewer crowds and shorter lift lines.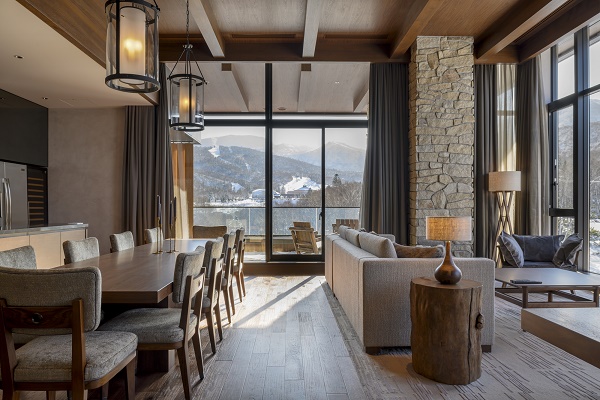 Wintertime at the resort presents guests with a host of outdoor activities for everyone to enjoy, including a thrilling and fun snow drive, sight-seeing gondola trips, a relaxing onsen, and more!
For more information or to book, please visit https://yukiroro.com/stay/2021/03/24/yu-kiroro-now-open-for-winter-2021-22-bookings/
Terms and Conditions:
'Advanced Purchase' bookings require full payment at the time of booking and are non-changeable and non-refundable in the event of cancellation (see point 3)
'Best Flexible Rate' bookings require a 20% non-refundable down-payment at the time of booking and non-refundable payment of the final balance 60 days prior to check-in (see point 3)
Special COVID-19 cancellation fee flexibility will be considered on a case-by-case basis, for the following reasons only:

Border closures prevent travel to Kiroro on your booked travel date, or,
There is official advice from the Government of your home country or official advice from the Japanese Government, stating not to travel, or,
Your airline has cancelled your flight to Kiroro citing COVID-19 reasons.
* Only cancellation in writing to reservation@yukiroro.com with proof of airline cancellation notice or government announcement are accepted as a proof of COVID cancellation eligibility.
Summer Stays
Yu Kiroro is offering an exclusive Green Season promotion for all guests who book to stay between July 16, 2021 and September 30, 2021, booking direct using the Advanced Purchase rate.  For every night they stay, guests will receive an allocation of Kiroro Value Ticket resort vouchers to use on activities, or food and beverage at several of Kiroro best restaurants. The vouchers can be used anytime until April 30th 2022, allowing guests to stay in summer, then use their vouchers to offset the price of lift passes and other activities in winter.
Visit https://yukiroro.com/stay/2021/03/30/green-season-free-resort-voucher-promo/ for more information.
About Kiroro Resort
Kiroro is a premier year-round resort destination in the heart of Hokkaido. Originally known by ski aficionados for perfect powder, long ski seasons and short lift lines, Kiroro is emerging as a world-class resort and one of the best all-season destinations in Asia. With three fantastic ski-in ski-out hotels, Kiroro is an ideal getaway vacation for families, couples and visitors of all ages.
For more information about the resorts and experiences, visit www.kiroro.co.jp.
For more information about Yu Kiroro private residences, visit www.yukiroro.com