AlUla Moments! AlUla unveils new events programme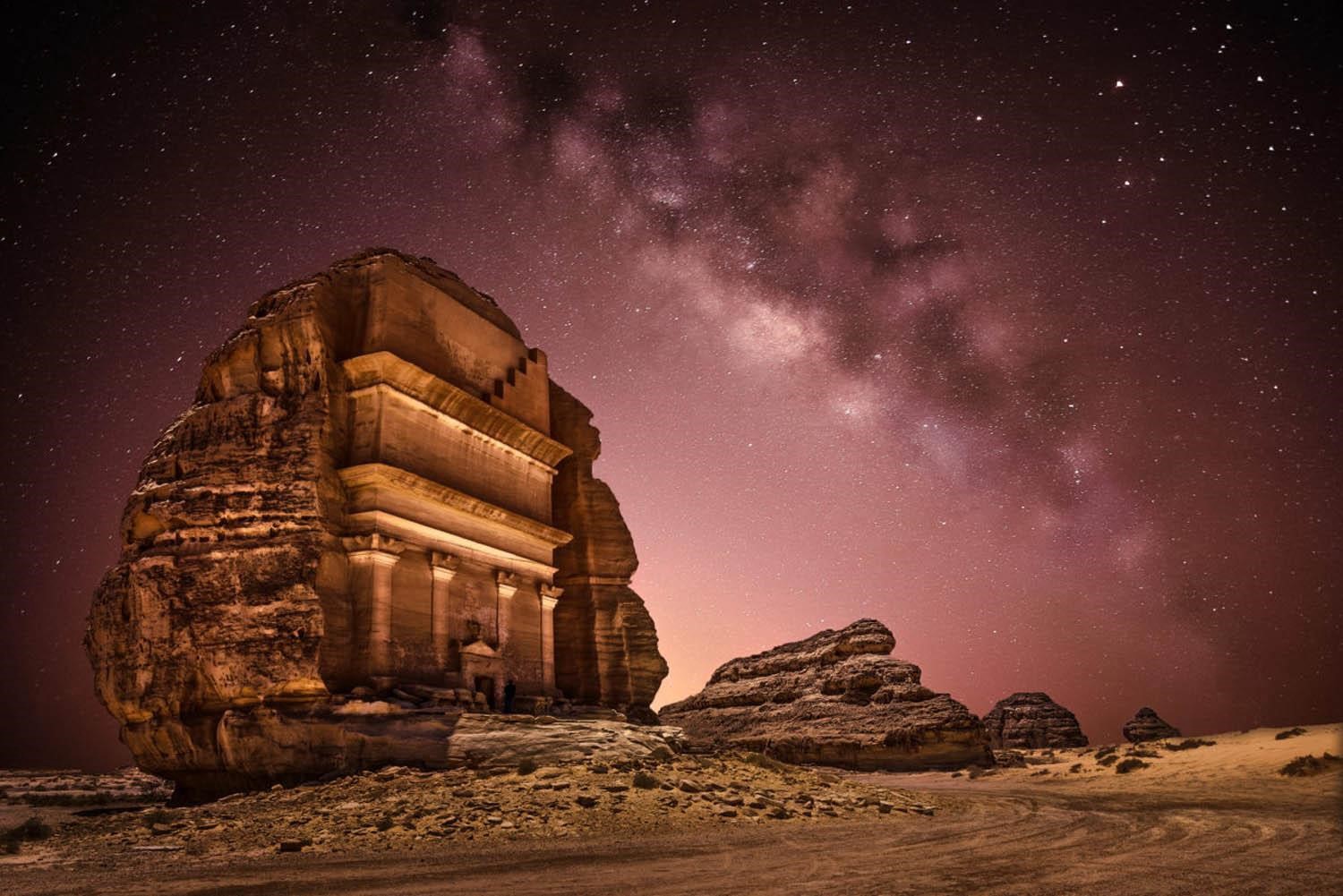 Under the banner of AlUla Moments, AlUla's events calendar highlights four festivals including Winter at Tantora which is back by popular demand and celebrates heritage, AlUla Skies, AlUla Arts and AlUla's Wellness Festival. The festivals will offer curated experiences of art, culture, music, nature, wellness, equestrian, gastronomy and astronomy.
The events will include free and ticketed experiences, with tickets and information available at experiencealula.com. The four distinct festivals will commence on 21 December and run through to 30 March against the backdrop of AlUla's many timeless wonders.
Musical performances will also be back in AlUla with Maraya taking centre stage again as the venue for regional and international acts starting from this October.
Winter at Tantora, the very first music and arts festival in the Kingdom returns – now in a six-week format. A stunning Candlelit Symphonic Concert at the UNESCO World Heritage Site of Hegra will set the tone for the festival season as the opening event. Equestrian events will include the eagerly awaited new haute couture horse fashion event, Ikmah Fashion Calvary, the return of the competitive Custodian of the Two Holy Mosques Endurance Race and the oh-so-chic AlUla Desert Polo. A new Citrus Festival will celebrate AlUla produce and the Harrat Observation Deck with Back to Black restaurant will offer stunning sunrise and sunset views of AlUla from the top of the Harrat Uwayrid. Archaeology and cultural workshops will be introduced at the heritage sites, there will be live immersion shows at AlUla Old Town and in the oasis.
Winter at Tantora will run from 21 December to 12 February. From February 2021, the AlUla Arts festival will bring together exhibitions and encounters created by a diverse array of artistic talents, in celebration of AlUla's legacy as a cultural crossroads. Championing the 'art of our time', an exhibition representing the cutting edge of contemporary art by some of the leading artists in the country will be hosted at the award-winning Maraya.
Al Jedidiah will be a vibrant hub of art activity and performances, with the outdoor Cinema El Housh presenting arthouse Saudi filmmakers and curated art experiences populating the Oasis, and other landscapes within AlUla. The AlUla Arts festival can be experienced from February 13, with headline exhibitions running to the end of March.
Leaning into AlUla's history as a place for respite and relaxation, AlUla's cultural oasis will become a focal point for wellness from this December.