Cambodia's tourist figures rise 125% in Q1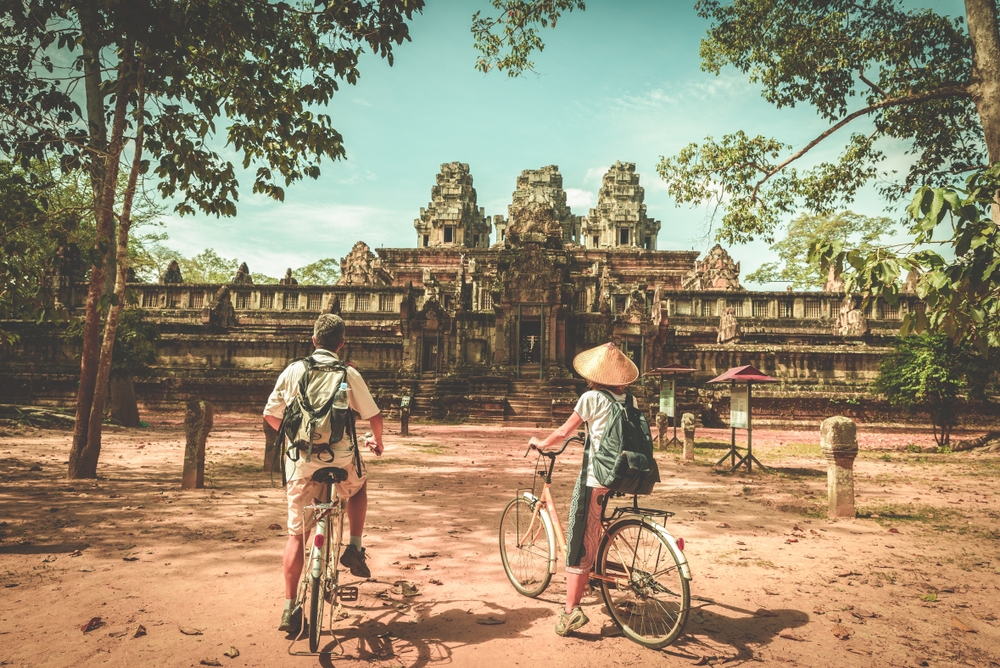 The number of international visitors to Cambodia totalled 159,546 in the first quarter of this year, marking a 125 per cent increase from last year's figure. More than half of all visitors entered the country by air, according to the tourism ministry.
The increase comes as the country, like many others worldwide, begins to dial back its Covid-19 restrictions. Industry observers have expressed optimism that tourism gains will extend into the rest of 2022 on the back of the recent removal of coronavirus testing requirements for fully-vaccinated arrivals.
The ministry reported that in the January-March period, 86,976 visitors entered Cambodia through its three international airports, an increase of 159.4 per cent year-on-year, and 72,570 arrived either overland or via waterways, up by 94.2 per cent.
Phnom Penh International Airport logged 74,820 air passenger arrivals, an increase of 176.5 per cent from last year's figures, with Siem Reap International Airport receiving 10,376 arrivals, or a nearly 100 per cent increase. Bucking the positive trend was Sihanouk international Airport, which received 1,780 people – a fall of 72.5 per cent.
Vietnam emerged as the top source of tourists at 46,303, up by 1,200 per cent, followed by Thailand, with 39,615, an increase of 12.2 per cent. The only major market to register a year-on-year drop was China's, with the Kingdom recording 9,753 visitors from the mainland, the ministry said. The US came in third with 8,820 visitors, up 876.7 per cent, with Indonesia coming fourth at 8,578, or a 268 per cent increase. Other significant sources of tourists were France, South Korea, Malaysia, and the UK.
Ministry of Tourism spokesman Top Sopheak said that effective control of Covid-19 and the success of the vaccination campaign had prompted Cambodia to reopen its economic activities quickly.