Cathay Pacific removes first class on short haul flights
User role is=
Array
(
    [0] => editor
)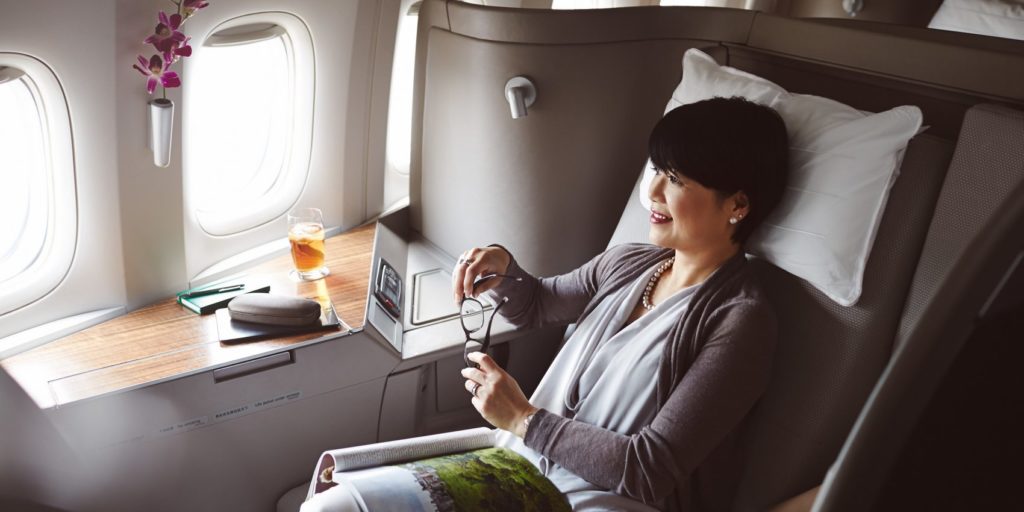 Cathay Pacific has become the third airline to cut first class on some of its short-haul routes.
Following at the heels of Korean Air and Asiana, Cathay Pacific scaled back first class offering on some routes. Currently, Cathay Pacific only has first class on select Boeing 777-300ERs. The airline offers first class in premium markets, mostly on long haul routes, including to London, Los Angeles, New York, Paris, etc.
Cathay Pacific also offers first class in other markets, including to Bangkok, Shanghai, Singapore, and Taipei. As of this week, Cathay Pacific will no longer sell first class on any regional routes, with the exception of flights to Beijing and Tokyo Haneda.
Free upgrade?
The airline will not change its aircraft assignments, meaning first class cabins will still be present but the airline will no longer sell those seats. Rather, select passengers (most likely elite members of their loyalty program) will be assigned on those seats with no additional cost when flying business class. Service will be the same on all first and business class seats.
While the reason behind the cut is not revealed, it is most probably because the seats are not popular on short haul flights. Through this move, Cathay Pacific is able to extend the first class experience to their business class passengers.
LATEST STORIES DEV