Coronavirus cure, vaccine, treatment update: Scientists discover potential cure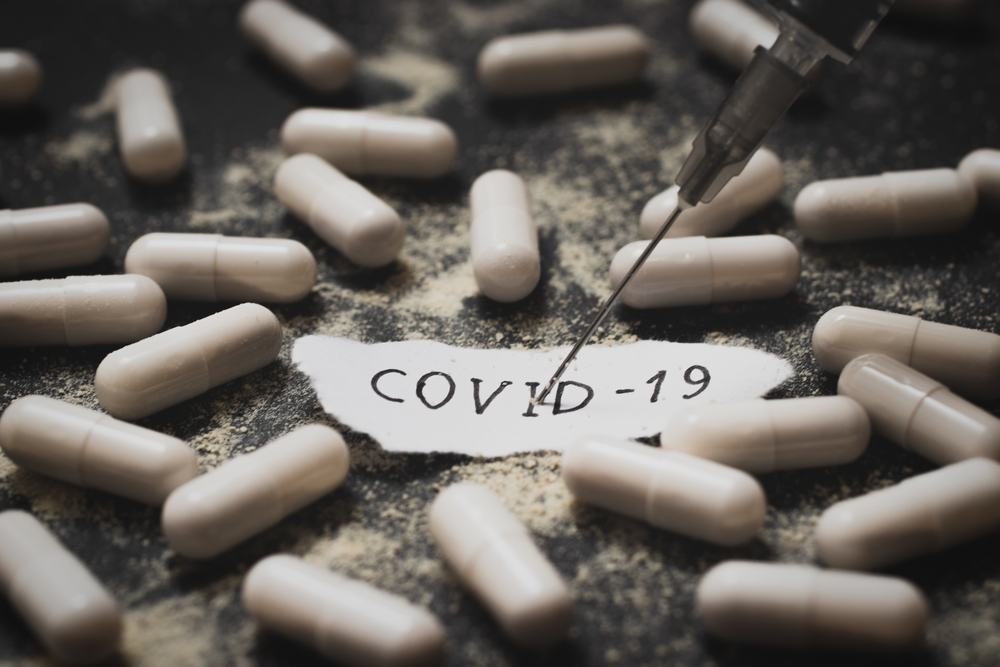 The whole world is on a race against the clock in finding coronavirus cure and treatment that will be a game-changer in this whole crisis.
Below are the promising trials that make us closer to curing COVID-19.
Ivermectin
BGR reported that scientists in Australia have reportedly discovered a new potential coronavirus cure that can eliminate traces of the virus in 48 hours!
The drug called Ivermectin is an anti-viral drug that was developed in the mid-1970s to fight parasites such as head lice, scabies, and other diseases caused by roundworms and whipworms. Taken once every six to 12 months, ivermectin can also kill larvae and adult worms. It's also been used in HIV, dengue fever, and Zika treatments.
A team of scientists from Monash University's Biomedicine Discovery Institute (BDI) and the Peter Doherty Institute of Infection and Immunity has concluded that the drug could form the basis of a COVID-19 vaccine.
"We found that even a single dose could essentially remove all viral RNA by 48 hours and that even at 24 hours, there was a really significant reduction in it. Ivermectin is very widely used and seen as a safe drug. We need to figure out now whether the dosage you can use it at in humans will be effective – that's the next step," BDI's Dr. Kylie Wagstaff said about the drug. The drug has been tested in vitro and human trials are needed to prove its effectiveness.
Avigan
On 28 March, Japan's prime minster Shinzo Abe designated Avigan, a drug developed by Fujifilm, as Japan's standard treatment for COVID-19 following a report that COVID-19 patients in a hospital in Shenzen treated with Favipiravir tested negative for the virus after a median of four days, rather than the 11 days it took for members of the study's control group to test negative; in another study carried out in Wuhan, patients taking the drug allegedly recovered from fever nearly two days earlier than those who did not take the medication.
The antiviral pill works "by inhibiting the replication of viral genes within infected cells, thereby mitigating the virus' ability to spread from one cell to another." The Fujifilm team is in the middle of a clinical trial using the antiviral pill that will conclude in June. Other countries like Turkey and Indonesia have asked Japan for Avigan to conduct their own clinical trials.
Vaccines
Several pharmaceutical companies in the US and Europe are working with the World Health Organization (WHO) in developing a vaccine for COVID-19. A vaccine will be ready between 12 months to 18 months, although clinical testing is already underway.
Solidarity trial
WHO announced on 18 March that it will conduct a study called the SOLIDARITY trial. "The SOLIDARITY trial provides simplified procedures to enable even hospitals that have been overloaded to participate. Many countries have already confirmed that they will join the SOLIDARITY trial – Argentina, Bahrain, Canada, France, Iran, Norway, South Africa, Spain, Switzerland and Thailand – and I trust many more will join."
Unlike regular clinical trials that are double-blind so that patients won't know if they're getting the drug that's tested or a placebo, the new studies will test the new therapies on all patients. Participating hospitals can enrol subjects with ease. The doctor will enter the patient's data in a WHO site, including pre-existing conditions that could alter the course of the COVID-19 disease, and the participant will have to sign an informed consent form. The physician will also list the available drugs in the hospital, and the WHO will randomly assign the patient to one of the therapies available. After that, physicians will only have to record the day the patient leaves the hospital or dies, and whether he or she required oxygen or ventilation.
Solidarity trial will test four treatments: Remdesivir, Chloroquine and hydroxychloroquine, ritonavir/lopinavir, and ritonavir/lopinavir mixed with interferon beta.
However, it is important to note that the WHO claimed that there is no specific medicine to prevent or treat coronavirus disease (COVID-19). 
Prevention is still the best cure.
If you have mild symptoms, stay at home until you've recovered. You can relieve your symptoms if you:
rest and sleep

keep warm
drink plenty of liquids
use a room humidifier or take a hot shower to help ease a sore throat and cough