DayBreakHotels CEO Simon Botto on making luxury hotels "more accessible"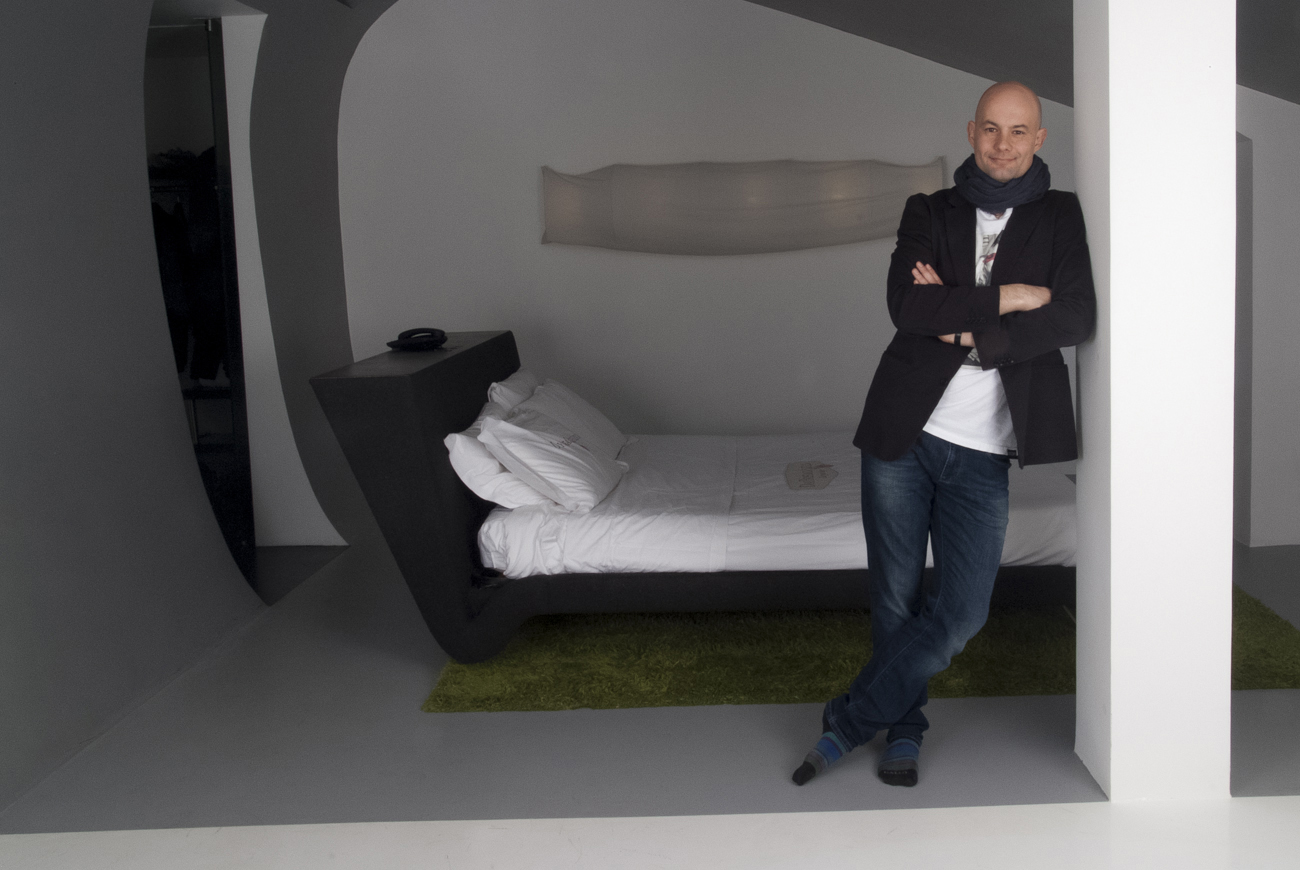 Now you can enjoy rooms and facilities of luxury hotels for a fraction of the price. Travel tech start-up DayBreakHotels makes it possible for guests to enjoy lavish rooms, spas, swimming pools, and other amenities for a 'day break' instead of booking an overnight stay.
This model allows hotels to maximise their capacity and profits by opening up bookings to a new market of 'staycationers' during times where rooms are traditionally under-utilised. And, through their integrated system of offering additional services to customers, hotels are able to further the potential for new revenue streams.
The platform is also geared up for the convenience of business travellers needing somewhere to rest and change between meetings or during layovers. Business travellers can book rooms and meeting rooms through the platform.
"We're opening up the possibilities when it comes to hotel stays"
Co-founder and CEO of DayBreakHotels, Simon Botto, said: "There are so many beautiful hotels around the world with amazing facilities on offer, but most overnight guests are rarely able to enjoy them properly and many others would love to experience the luxury of a hotel stay, but can't spare the money or the time. With DayBreakHotels, we're opening up the possibilities when it comes to hotel stays, making these amazing venues far more accessible and attracting a new segment of the market.
"We've got a gorgeous selection of venues in the UK already on board and we're looking forward to welcoming even more hotels into our growing network over the coming months. Through our platform, hotels can make the best use of their rooms during times when they are typically under-utilised in a simple, user-friendly way."
Inspired by own travels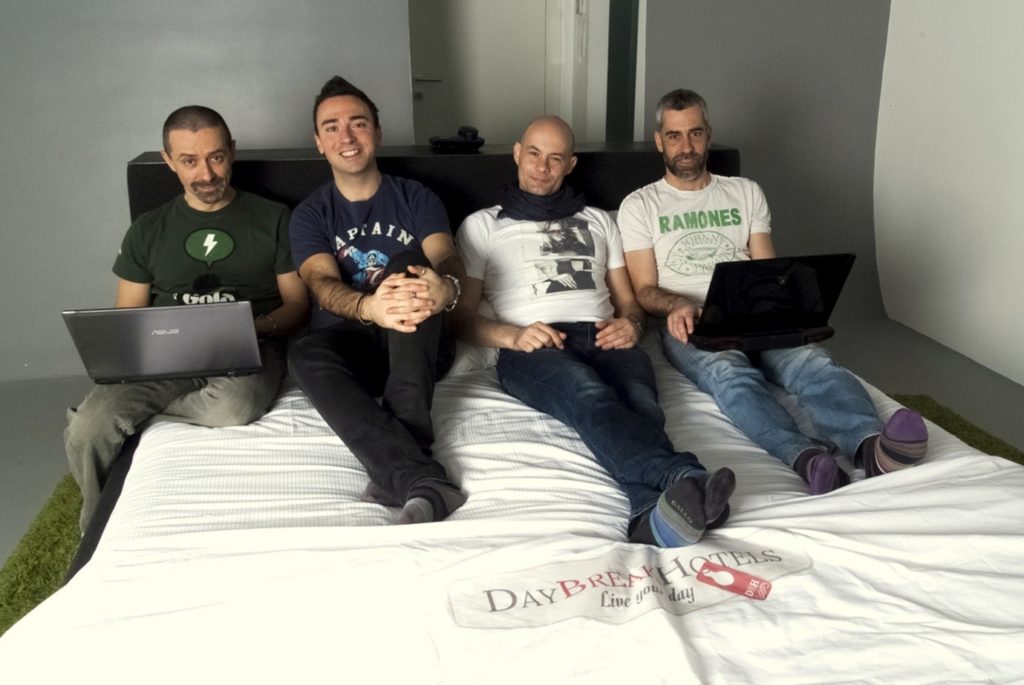 Before taking on the role as CEO of DayBreakHotels, Simon Botto, used to be a professional water polo player, playing for various teams in Italy. Botto competed in national and European championships, which means he used to travel in the continent for their games.
"While travelling with my water polo team and being frustrated that we had to hang around in hotel lobbies before games when all I wanted was somewhere comfortable to relax for a few hours. It was frustrating knowing that there were floors of empty rooms right above you, but you couldn't access them without booking a full overnight stay.
"At the same time, when I was travelling as an M&A lawyer and staying in luxury hotels, I never really took full advantage of the hotels' facilities as I was working long hours and, thus, I would generally check-in late at night and check-out early in the morning. From this realisation, the idea of our travel tech platform was born," Simon said in an exclusive interview with TD.
Maximising profits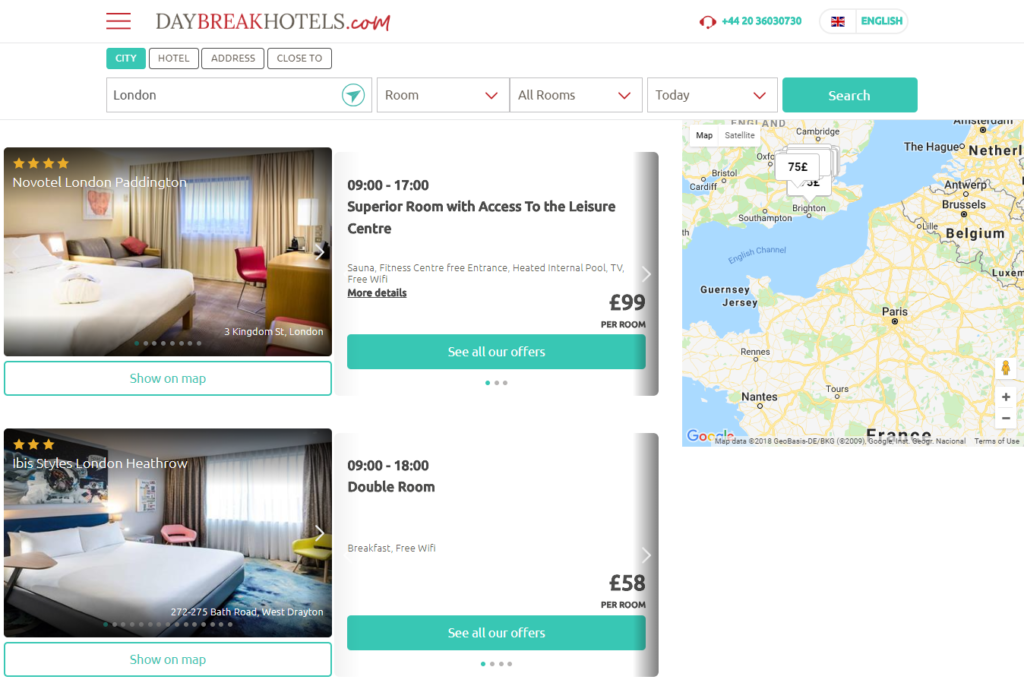 Using blue ocean strategy, DayBreakHotels are helping businesses, corporate travellers, and consumers with their platform. It is inevitable for hotels to have empty rooms, especially during the off-season. Why not offer those rooms to guests who want to use it for a few hours?
"Hotels across the world are suffering from poor utilisation of their facilities, with the vast majority of rooms empty and unused throughout the day. We wanted to solve the issue of under-utilised rooms, helping hoteliers get more out of their assets," Simon says.
"Hotels may get (1) entry into a new market with low competition, (2) obtain incremental revenue from the sale of both day rooms and other services, which go directly to their profit line, (3) acquire new customers from outside of the traditional night hotel industry and gather more visibility," he adds.
Day rooms are available between 9am and 12pm, with users able to save up to 75% on a room or service's usual cost. Overnight rooms can also be booked between 10pm and 6am. Other facilities such as pools, spas and restaurants can be booked independently, or in addition to a day use room.
Bleisure travellers and staycationers
Business and bleisure travellers may find DayBreakHotels quite useful. Most people travelling for business cannot fully enjoy the amenities that their booking entails. DayBreakHotels enables people to book hotels either for day use or overnight stay only. This could be an option that travel managers and travellers can look into to make the budget leaner.
"In addition, they can also easily transform hotels into perfect temporary offices, with a day room to work, relax, freshen up and use all the rest of the hotel facilities (restaurant, bar, meeting rooms, business centre) to be used to meet customers, business partners etc. And all this at a cheaper rate than a temporary office, where what you get is generally just a desk, a chair and a wifi password. With hotels under pressure from a range of challenger offerings, this kind of innovative approach to their services is exactly what the sector needs," Simon adds.
Lastly, DayBreakHotels opens the doors of luxury hotels to a wider consumer base for allowing them to book rooms and amenities for a limited time of the day such as an office worker wanting to go for a spa treatment or a swim on a weekend.
"We also wanted to help people realise that hotels offer much more than overnight accommodation. They're home to fantastic amenities, perfect for a relaxing day-break away from the stresses of everyday life."
Worldwide expansion
Starting humbly in Italy, DayBreakHotels managed to expand its listings in most of Europe, North and South America. In just five years, the company has established a presence in cities across the UK, Italy, France, Spain, Germany, the United States, Switzerland, Argentina, Australia, Austria, Belgium, Brazil, Canada, Chile, UAE and Russia. Simon assured that DayBreakHotels has no plans of slowing down.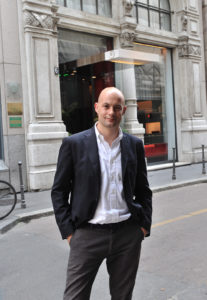 "It's been a phenomenal journey and we've got no plans of slowing down, so the rest of the world is definitely in our sights…We want to be expanding our presence even further across the world. As to which countries this will entail, you'll have to wait and see," he says.
In the next six months, this travel tech start-up aims to pump up its portfolio with listings in the UK, branching out to more cities across the country and becoming Brits' go-to site for booking a 'day-cation'.
Simon also revealed how they will achieve these plans. "We're investing in as many opportunities as possible. We're utilising social media platforms, advertising, press opportunities, to get DayBreakHotels even more well-known."