Genting: Dreams of mermaids and unicorns
Contributors are not employed, compensated or governed by TD, opinions and statements are from the contributor directly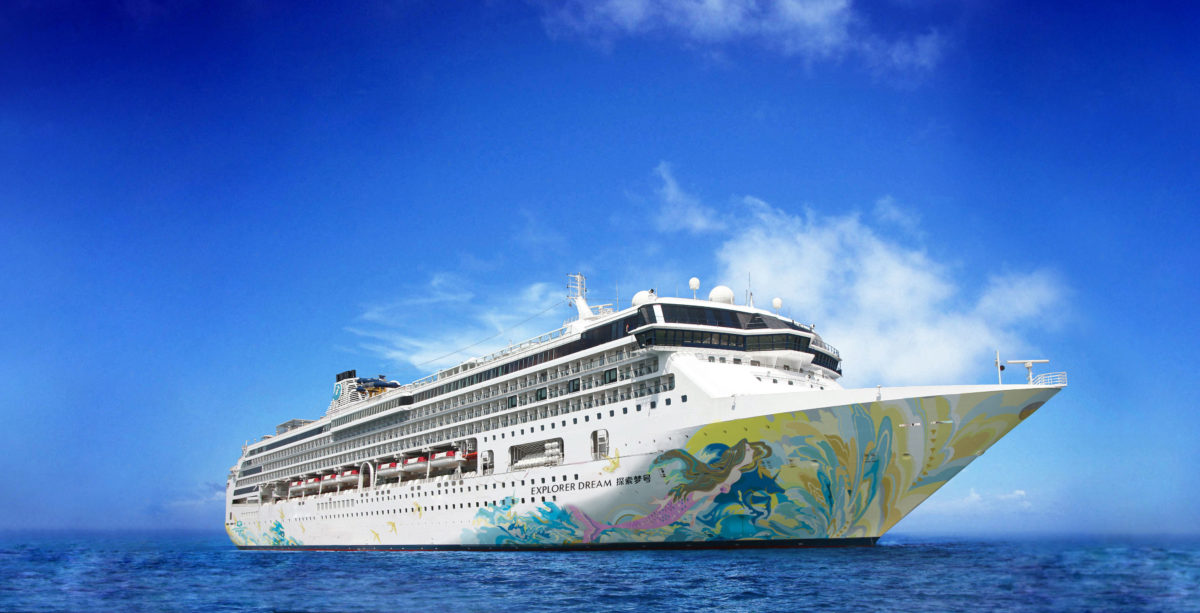 Cruise heavyweight Genting, has unveiled artwork outlining the concept and good looks of its latest arrival's new hull design, the 75,338 -ton, 1,870  capacity Explorer Dream, ahead of its launch at the end of March.
The artful adornment comes from the creative mind and nimble  fingers of Kuri Huang a  New York-based, Chinese artist.  Huang incorporates the cruise line's mermaid icon into a mural which Genting describes as an "ethereal hull painting" which "beckons viewers to ride upon "Waves of Dreams" in a whimsical and colourful ode to exploration and discovery" – I don't know about that but there's no denying Huang's work  sure is pretty.
"Mythic creatures on a quest to explore new horizons"
"Dream Cruises is excited to welcome the artistic talents of Kuri Huang who will provide the hull art to our newest ship, Explorer Dream," said Thatcher Brown, president of Dream Cruises. "Huang's artistic style aptly embodies Dream Cruises' brand essence with its imaginative depiction of mythic creatures on a quest to explore new horizons across the seas."
The narrative of the design is that of a mermaid who wishes to travel beyond her home in the ocean to visit dry land. With the help of a godlike Unicorn (yup, that's right) the fishy lady is able come ashore to discover new places and cultures. Hurrah!
56 million dollar transformation
Kuri Huang  said: "I am honoured to be able to add my artistic vision to the Dream Cruises brand and to be able to carry on the saga of their iconic mermaid for their newest family member, Explorer Dream. In my artwork, I wanted to symbolize the intrepid, pathfinding spirit of the new ship by bringing in the new character of the unicorn to represent the spirit of discovery in Explorer Dream."
Explorer Dream is currently undergoing a USD 56 million dollar transformation which see  will new facilities including The Palace, Dream Cruises' signature, luxury private quarters featuring over 40 new suites and butler service. Other new features include the virtual reality ESC Experience Lab, Zodiac Theatre, the Palm Court observatory lounge and a new lobby atrium are. As well as additional "world-class dining" options with  of Seafood Grill by Mark Best, Mozzarella Ristorante & Pizzeria and Umi Uma Sushi & Teppenyaki, coming on board.
Itineraries from Shanghai, beginning 12 April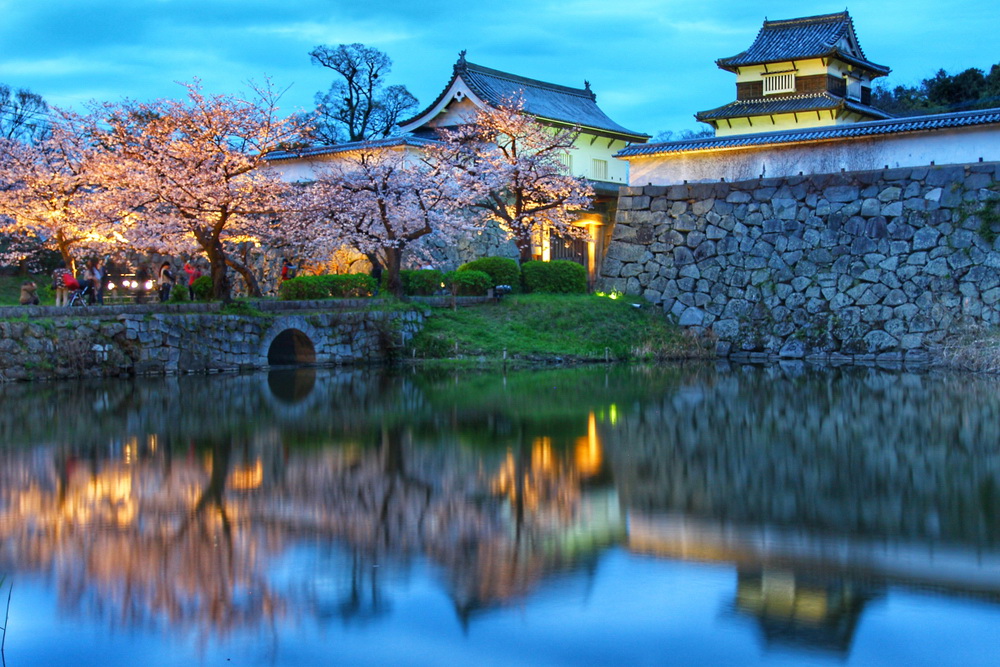 3-night Okinawa/Fukuoka/Nagasaki Getaway
Shanghai/Naha
Shanghai/Fukuoka
Shanghai/Nagasaki
4-night Kyoto/Osaka Getaway
Shanghai/Osaka
Shanghai/Kyoto
4-night Kyushu/Okinawa Getaway
Shanghai/Nagasaki/Kagoshima
Shanghai/Naha/Miyakojima
6-night Japan Explorer
Shanghai/Osaka/Beppu/Nagasaki
Itineraries from Tianjin, beginning 1 July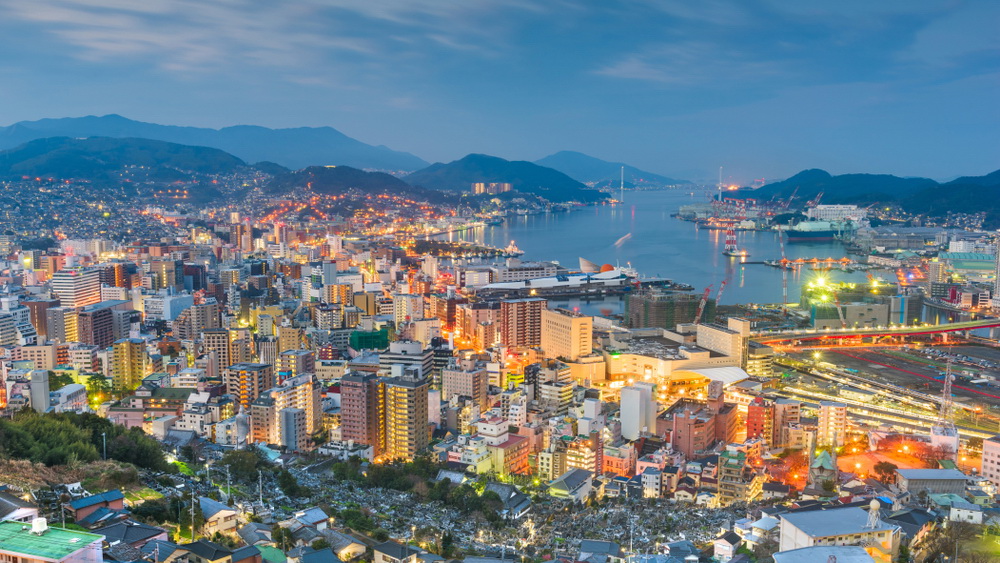 4-night Fukoaka/Nagasaki/Kagoshima/Shimonoseki Getaway
Tianjin/Fukuoka
Tianjin/Kagoshima
Tianjin/Nagasaki
Tianjin/Shimonoseki
5-night Jewels of Japan
Tianjin/Nagasaki/Beppu
Tianjin/Shimonoseki/Beppu
Tianjin/Kagoshima/Nagasaki
Tianjin/Fukuoka/Beppu
Tianjin/Kagoshima/Fukuoka
Tianjin/Kagoshima/Shimonoseki
Tianjin/Shimonoseki/Nagasaki
Taking the first step to evolve Dream Cruises into "Asia's Global Cruise Line" by sailing outside Asian waters, in Autumn/Winter of 2019, Explorer Dream will homeport in Sydney and Auckland where she will embark on a variety of seven-night weekly itineraries to destinations "Down Under".
Itineraries from Sydney, beginning 27 October
7-night Australian Discovery
Sydney/Newcastle/Gladstone/Sunshine Coast/Brisbane
7-night Tasmania Explorer
Sydney/Port Arthur/Hobart/Melbourne/Burnie
Sydney/ Hobart/Port Arthur/Burnie/Eden
Itineraries from Auckland, beginning 15 December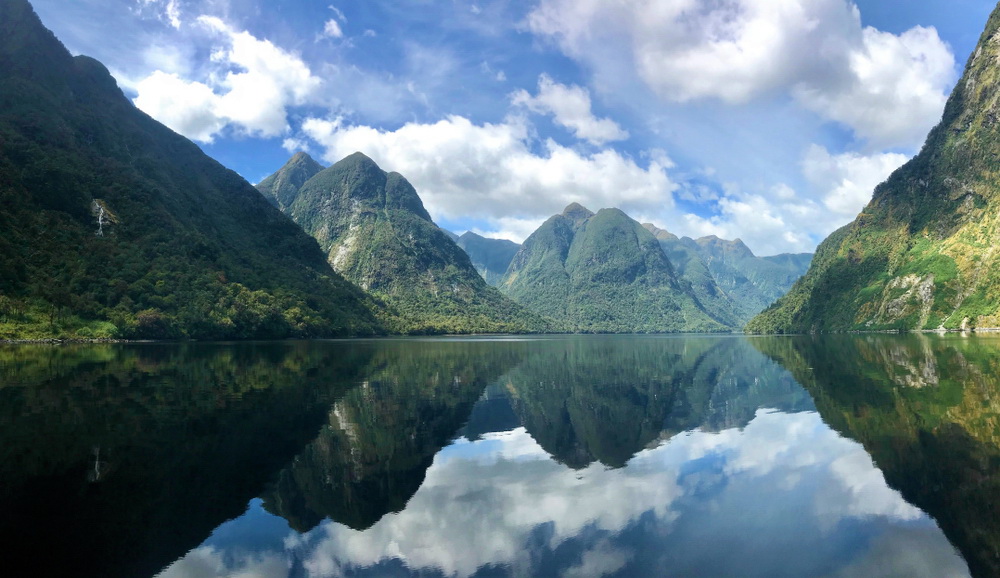 7-night New Zealand Adventure
Auckland/Bay of Islands/Milford Sound/Doubtful Sound/Dunedin/Wellington/Napier
Auckland/Bay of Islands/Milford Sound/Doubtful Sound/Akaroa/Picton/Napier
Auckland/Bay of Islands/Milford Sound/Doubtful Sound/Dunedin/ Napier/Gisborne
Auckland/Napier/Milford Sound/Doubtful Sound/Dunedin/Wellington/Gisborne