Win a lifestyle voucher worth £125 with Hoseasons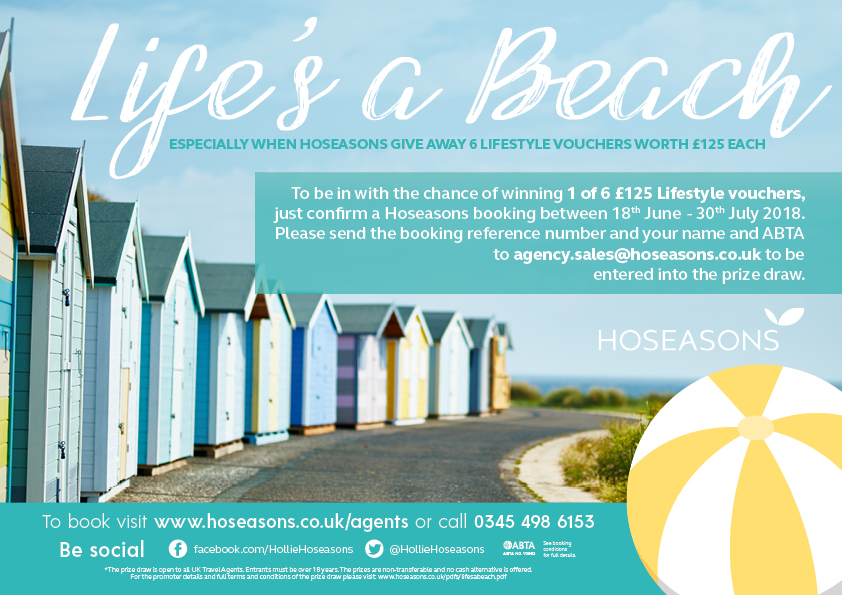 Agents are being given the chance to treat themselves to a host of high street goodies as part of the latest incentive campaign from Hoseasons.
Six lifestyle vouchers worth £125 each are up for grabs, as part of the Life's a Beach summer giveaway. All can be spent at more than 120 of the UK's top retailers, including John Lewis, Ticketmaster, Pizza Express, Odeon and iTunes.
Sarah Smith, Hoseasons national account manager, said: "We know agents will put in a lot of hard work into selling our breaks and what better way to treat themselves than enjoying a meal out, a trip to the cinema or hitting the high street on us!"
To be in with a chance of winning one of the six lifestyle vouchers, agents need to register every Hoseasons booking they confirm until 30 July 2018. …
Please login or create a free profile to read the full article.