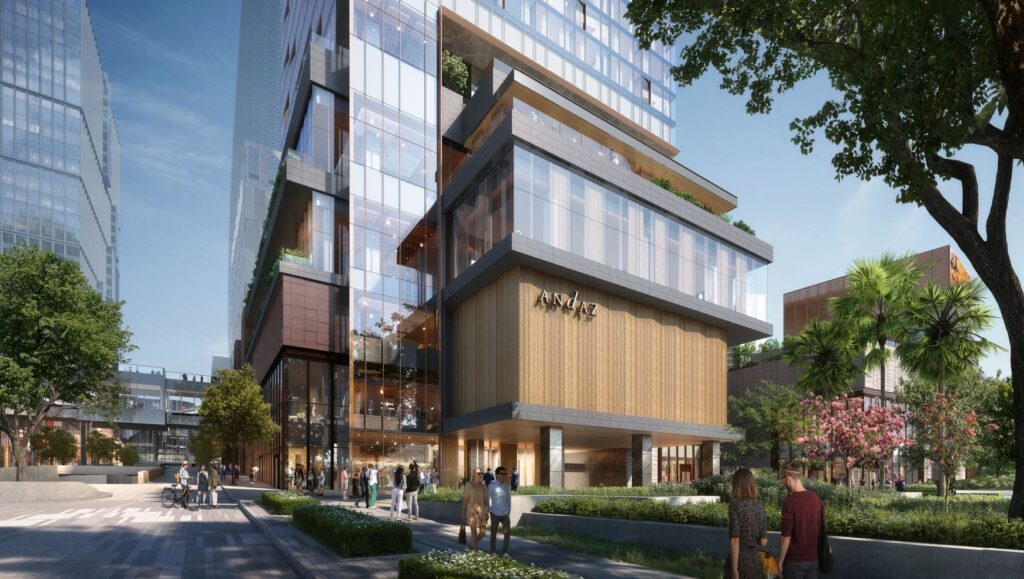 Hyatt Hotels Corporation has announced that a Hyatt affiliate has entered into a management agreement with One Bangkok for the debut of the Andaz brand in the capital city of Thailand.
The 244-room luxury lifestyle hotel is expected to open in 2023 as part of One Bangkok, Thailand's largest integrated development in a central business district and most comprehensive real estate project with an investment value of over THB120 billion, jointly developed by TCC Assets (Thailand) Company Limited and Frasers Property Holdings (Thailand) Company Limited.
The Andaz brand of luxury lifestyle hotels offers distinctively local experiences that stimulate the senses. Andaz means "personal style" in Hindi, and every Andaz hotel celebrates the uniqueness of their neighbourhoods —capturing the best of local design and cuisine while delivering thoughtful, unscripted service. Andaz hotels enable guests to go beyond the familiar and satiate their curiosity about the world and local cultures through immersive experiences that capture the essence of the surrounding destination.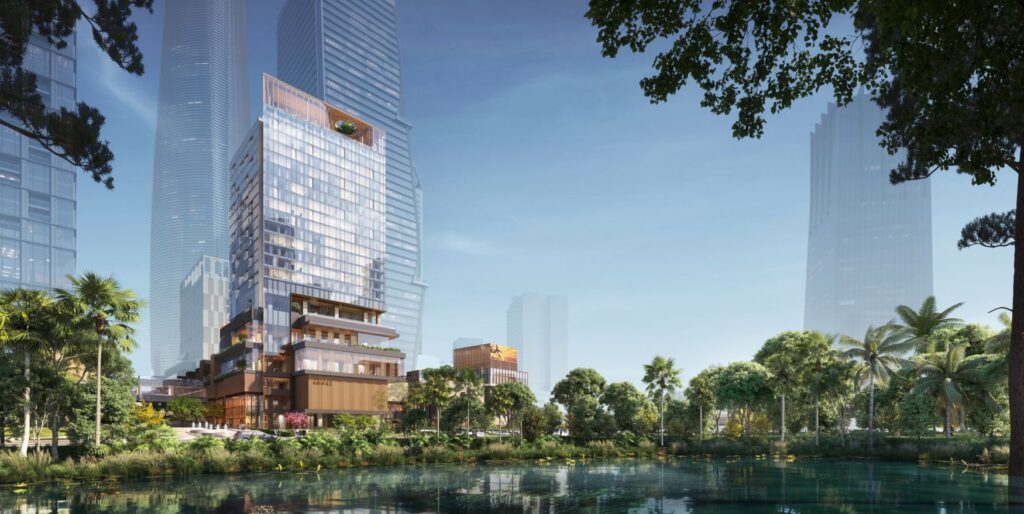 Catering to international and domestic business and leisure guests, Andaz One Bangkok will offer unique experiences that draw on Thailand's cultural heritage and One Bangkok's energy. The Andaz Tavern and Lounge together with the rooftop restaurant and bar will feature creative culinary experiences showcasing Thai flavours and international cuisine. Directly overlooking Lumphini Park, guests will be able to enjoy the serenity of an urban oasis alongside the energy of the One Bangkok district and the city.
Located in the central business district at the corner of Wireless Road and Rama IV Road, One Bangkok will elevate urban living with its comprehensive offering of hospitality, premium workspaces, distinct retail experiences and dedicated art and cultural spaces, alongside the city's finest residences. The hotel is slated to open in the fourth quarter of 2023 and will be among the first components of the prestigious One Bangkok development to be unveiled. The hotel's prime location will provide guests with convenient access to a wide range of shopping, dining and recreational activities as well as a direct connection to Bangkok's metro system.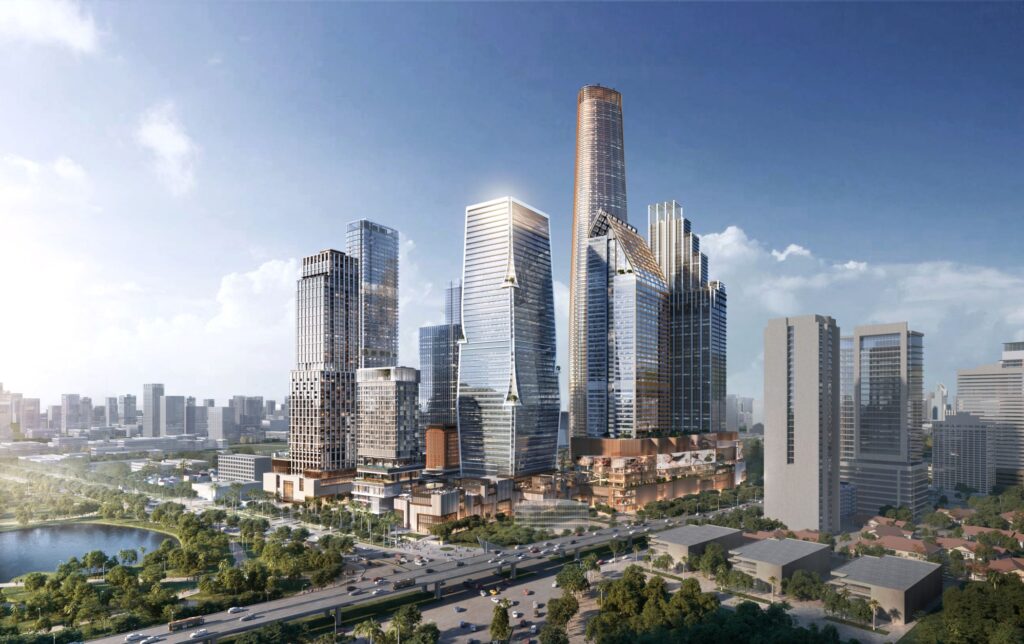 "It is an honor to collaborate with One Bangkok for the introduction of the Andaz brand into Bangkok, one of Asia's most popular travel destinations," said Mr. David Udell, Group President – Asia Pacific, Hyatt Hotels Corporation. "We are excited to be part of this world-class destination and look forward to delivering authentic experiences inspired by the dynamic One Bangkok district and the city's colourful blend of tradition and modernity."
"Set against the verdant Lumphini Park, Andaz One Bangkok will play a key role in complementing One Bangkok's extensive world-class offerings of leisure and relaxed luxury in the city's commercial heart under the concept of 'Park Boulevard'," said Ms. Su Lin Soon, Chief Executive Officer – Development of One Bangkok. "The Andaz brand's creative style of weaving the local culture with a contemporary twist will introduce new hospitality experiences to Bangkok. We are confident that Andaz One Bangkok will help raise the bar for Thailand's legendary tourism sector and support the local economy as the country prepares to welcome back travellers in the coming years."