For Accor, the future is always incredibly positive
TD speaks with Simon McGrath, CEO of ACCOR Pacific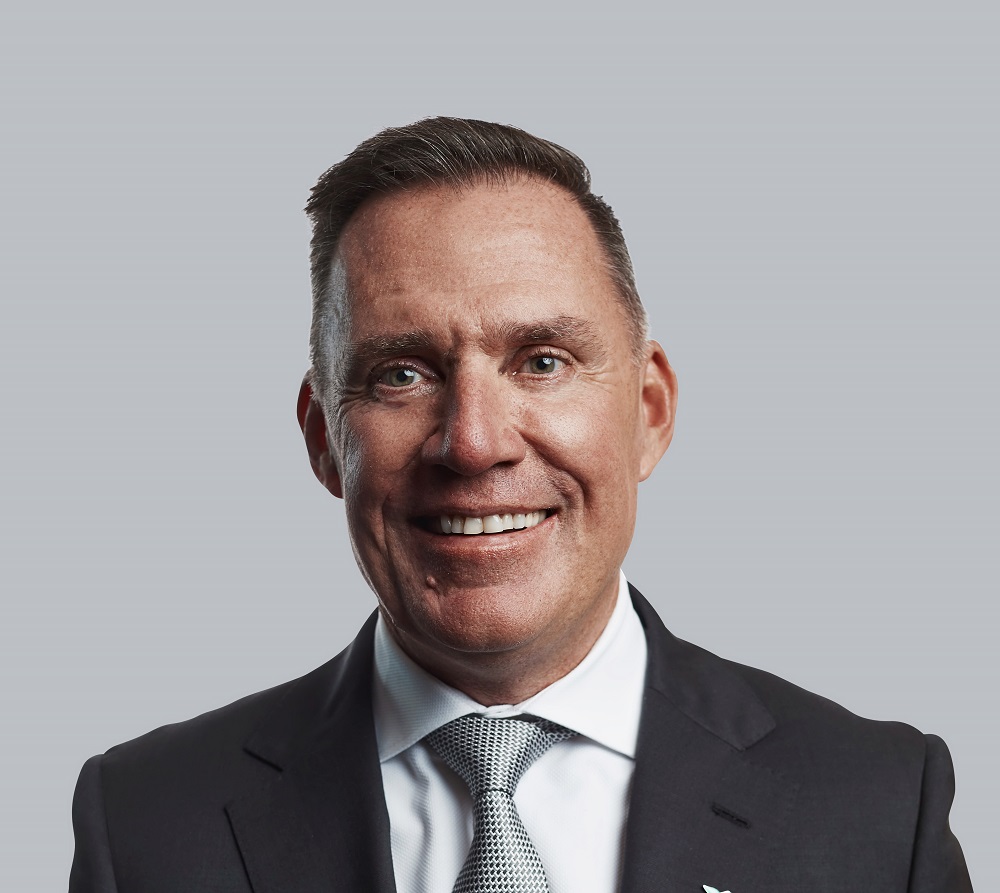 Simon McGrath, CEO of ACCOR Pacific, has plenty of EQ, and his philosophy is simple: "Keep smiling and the world smiles back at you". He does this in-and-out of the board room. He's a straight shooter, who's relaxed and comfortable, yet laser-focused with concise opinion and a strong grasp of the big task ahead.
Travel Daily Media sat down with Simon for the low-down on the past and a positive rebound ahead.
Travel Daily (TD): With post-COVID right-sizing, what is the biggest challenge you face?
Simon McGrath (SM): The biggest challenge has been getting everyone through, adapting to the new reality and now, rebuilding our workforce ready for the rebound. We've stayed close to each other, and our positive-resilience is a badge of honour.
TD: With a pandemic on your resume, what were your most valuables lessons and positives?
SM: Because our team and company culture were already strong, we were well-positioned to deal with what lay ahead. Transparency, communication and very tough decision-making were essential. The accuracy of thought and execution allowed us to navigate our way, quickly and effectively, back into a positive space.
TD: What does a post-COVID Accor look like in the next five years?
SM: Regardless of COVID, our future is always incredibly positive. Although this question takes me back to my lowest point of the crisis, letting go of so many staff and watching our remaining teams deal with quarantined guests' difficulties was distressing, to say the least.
On a wet, dark Friday, I was alone in my office. At exactly 4:03 PM, I reached my turning point and made a diary note. I found inner strength from rock bottom, and I knew we would become a bigger, better and more impactful company; every day thereafter was to be a good one. In the next five years, we will flourish, and I will reflect on that moment.
TD: What has been your career highlight to date, and what would you like to achieve in your next phase?
SM: We've managed to make Accor a household name, its a genuine, recognisable brand outside of tourism. And of course, providing excellent guest experiences and having a positive impact on the broader community.
Accor's continued growth, and not just for the sake of growth, but a meaningful experience that builds brands, careers, communities and supports investors.
TD: Accor has been in full swing, opening new and acquiring hotels. To what extend has COVID slowed down growth plans?
SM: Some building projects were delayed but are now back on track. It hasn't really slowed us down. In fact, we have brought new brands into the market. Movenpick, Mondrian, 25Hours Mama Shelter. We've remained ambitious because demand will return, making us robust again.
TD: What will the Australian hotel landscape look like in the next ten years?
SM: Luxury and lifestyle were already coming into the market, and this won't stop. Australians love to travel, our product and quality will keep getting better, and we are already known as a prestige destination for food and beverage, nature and great cities. Our sporting and arts landscape will be stronger than ever, and this trend is already apparent with artists and the international film industry migration.
TD: What re-employment process is now in place?
SM: Initially, we shifted our labour to regional centres as cities emptied. We are reactivating cities as our brands grow again. We are maintaining our indigenous employment programs and strengthening these relationships. 60% of hotel stock and employment are in the cities, and we are refocusing. Brisbane, Perth and Adelaide are growing quickly, and we are reinvigorating these markets, creating more jobs daily.
TD: With corporate travel and the MICE sector hit hard, is long term pipeline intact?
SM: Long term pipeline is very exciting because Australia has become the place to be. Post-Easter, these markets will move faster than expected. With our buoyant economy, people want to travel and get face to face deals going again. The competition will pick up, and it's game on again. The MICE sector hybrid meetings will fade, and big rooms will fill up again.
TD: What messages would you like to share with travel agents and ATO's?
SM: All partnerships are essential and respected. We are agnostic with all channels; we all need to work together. There is no single answer other than understanding each-others business models; we are all in this together.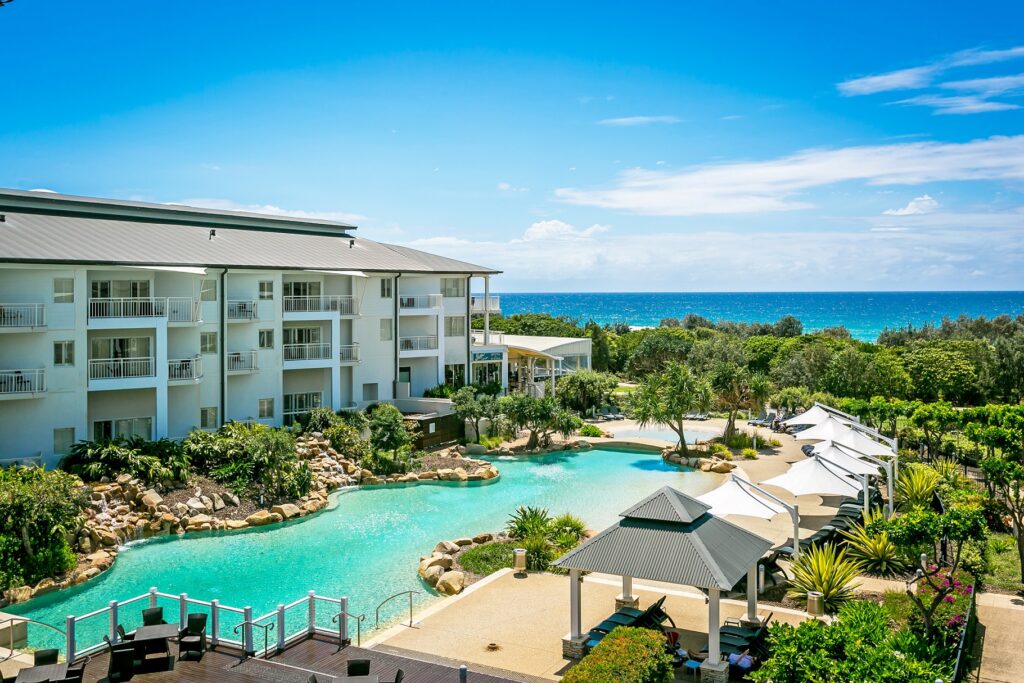 TD: Do you see a return to hotel investment appetite?
SM: Post GFC, Middle Eastern, and further European investment came into this market, and we already see growth. Risk studies in this market are very favourable now, and growth is exciting.
TD: Can you foresee any major technological advances with back-end reservation, logistics and revenue management software?
SM: Cloud-based distribution is the future and better connection; back-end tech is still quite clunky in the hotel industry; exciting changes are afoot.
TD: Consulting your crystal ball, what big game changers are on the hospitality industry horizon?
SM: Hospitality will move out of its existing narrow lane, concierge services, business, retail centres, office space, co-working spaces are already a hospitality hybrid. Service is what people want, and that's where the hospitality sector will stand up.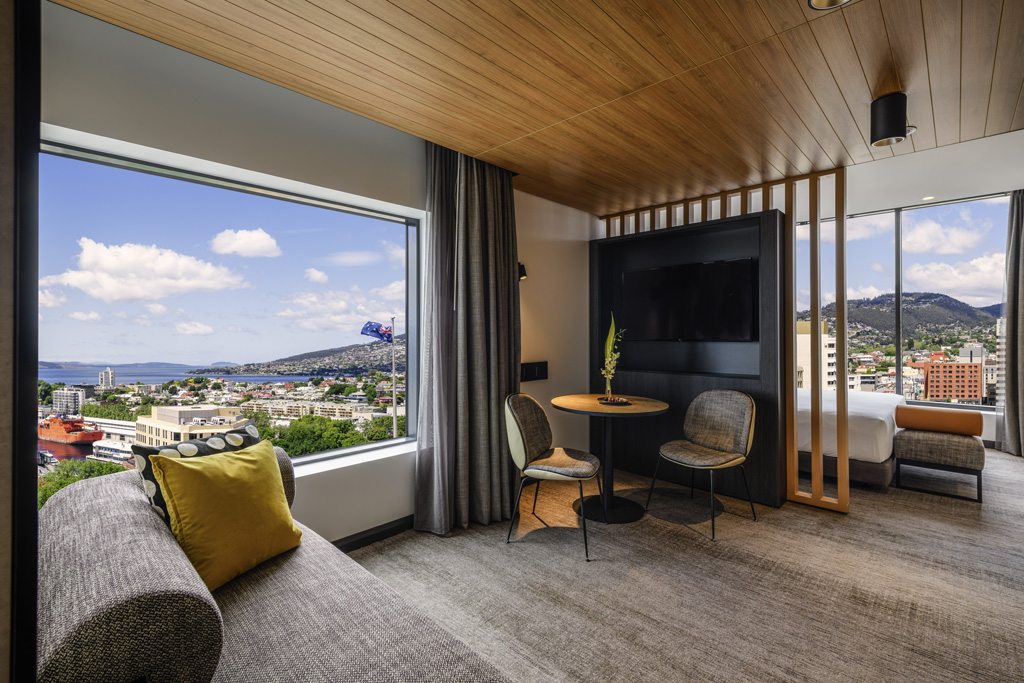 TD: When not working, what's your escape and interests?
SM: Home, collectively, my wife and I have 9 kids. Hanging out with teenagers and friends is a welcome change from the office. We have a home gym, and it's a real social scene. Playing tennis, touch football, and our kid's sport, it's non-stop.
TD: What were the three best books you read last year?
SM: Ride of a Lifetime by Robert Iger, Disney CEO
Boy Swallows Universe by Trent Dalton
I Know This To Be True by Ruth Bader Ginsburg
TD: What advice can you offer anyone considering a career in hospitality?
SM: Three things. Work 110%, success and hard work are synonymous. Ask a million questions, and you will learn truck-loads. Lastly, always make people smile. It's disarming and makes people open up, even in the toughest business situations. It's a proven formula.