Bon appétit: Transforming in-flight meals into bespoke experiences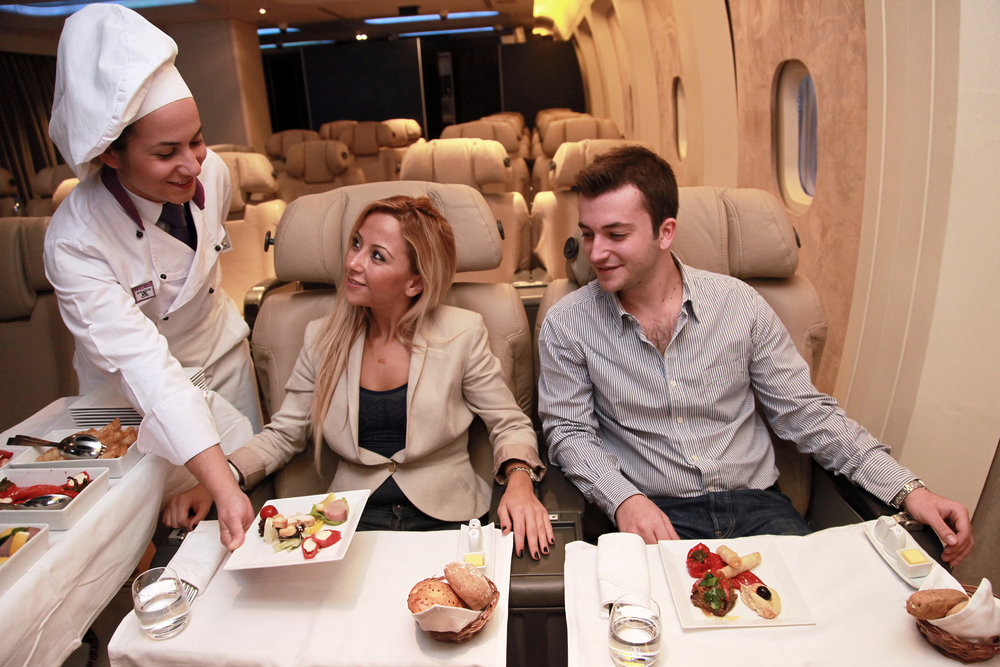 There seems to be a growing trend among various airlines investing and improving their in-flight meals and catering services and understandably so. International Air Transport Association (IATA) predicted that the number of air travellers will double by 2035 and offering premium in-flight meals is one way to attract more customers and expand their businesses.
Some of the improvements made by airlines including revamping their current menu and changing the food packaging or the way the food is presented. Others go as far as making the meals into a one-of-kind dining experience.
ANA flights from Japan to North America (except Honolulu), Europe, Southeast Asia and India will include the full range of dishes from ANA's The Connoisseurs program – 'fine dining at 30,000 feet' – a collaboration with elite chefs from around the world.
ANA also augmented the in-flight experience for its business and first class passengers. Starting 1 March, ANA business class travellers will see a wider selection of meals and have the option to pre-order up to 24 hours before departure to ensure that their choice is available. Meal pre-ordering in business class was previously restricted to members of ANA's Mileage Club frequent flyer scheme, and even then the choice was limited to options from Japanese cuisine or international cuisine.
On the other hand, Singapore Airlines offers passengers the "Book the Cook" menu which sees over 50 dishes available for pre-order, depending on the flight. The menu options vary depending on the point of departure; flights from the home-base of Singapore will have the most variety. It's a full restaurant–style menu, different from the selection of dietary meals typically offered on other airlines.
Meanwhile, other airlines are trying to highlight local cuisines. AirAsia is so proud of its in-flight meals that it is planning to set up a restaurant that will offer meals they serve on air.
National flag carrier Garuda Indonesia had officially introduced "The New Signature Dishes of Indonesia". Available for domestic flights, each category presents a variety of Indonesian dishes, varying from the popular nasi goreng spesial (special fried rice) and lontong sate ayam (chicken satay with rice cakes) to lesser-known local delicacies such as nasi tutug oncom (rice cooked with fermented soybean paste) and nasi ulam (rice cooked with herbs).
Added revenue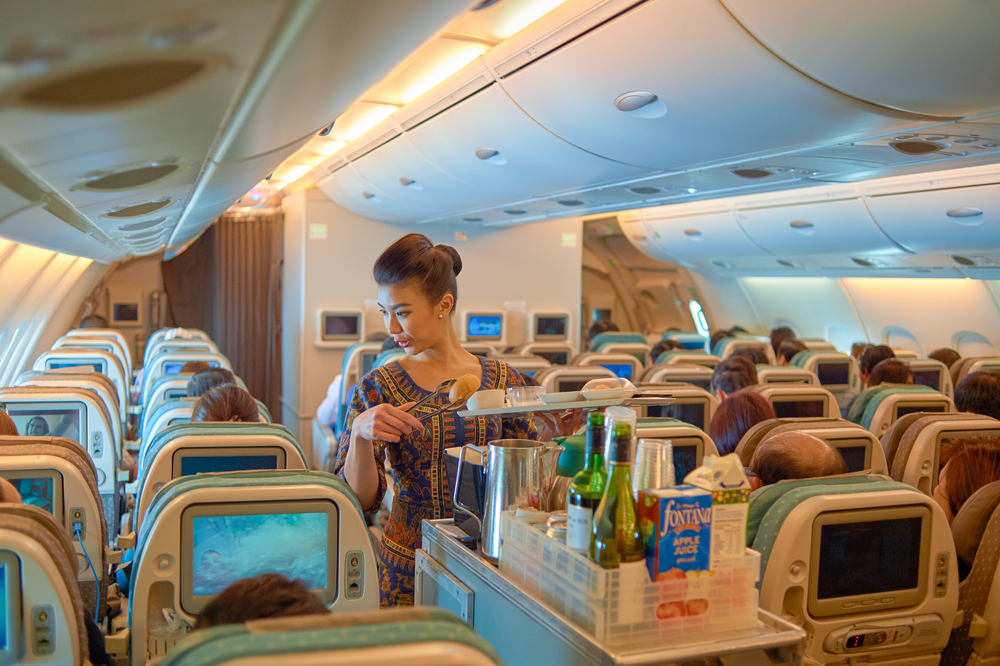 A recent Fact.MR study sees that the in-flight catering market will grow into a USD 9.5 billion sector by the end of 2026. To deliver an opulent in-flight experience to travellers coupled with the demand for healthy in-flight meals irrespective of the travelling class is anticipated to propel the growth of in-flight catering market in the near future. For airlines, this ancillary service is another source of revenue.
Low-cost carriers can easily attract passengers due to low airfares. Some prominent players will gain traction through in-flight experience. In most airlines, more choices are offered to customers in the premium cabins. In economy, passengers only get to choose between two choices for the main course, a lot of airlines would offer three choices for appetizers, and about three or four for the main course and customers even get to choose a dessert.
Brian Kevin Felix, social media influencer and proprietor of Why Would I Travel, told me in an exclusive interview that he orders in-flight meals in his every flight short or long haul. He said that there are times that in-flight meals affect his decision-making when choosing a flight. He explained that ancillary services like meals, legroom, and service became discerning factors when ticket prices are almost the same.
One-of-a-kind experience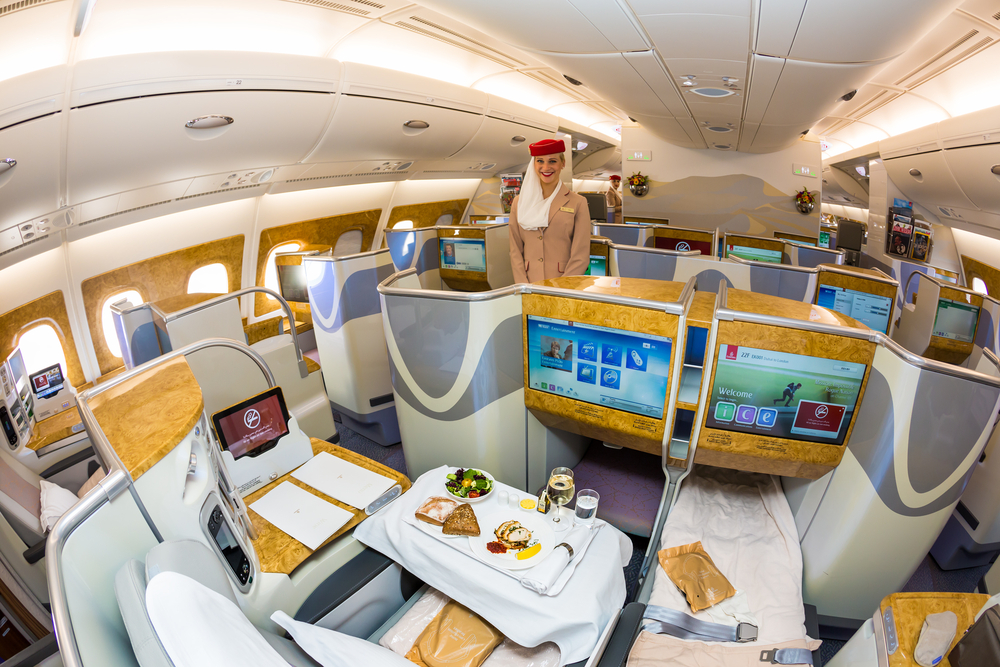 Our holidays start in the plane and some travellers say that the in-flight meal can be transformed into a unique experience. Airlines' beverage quality and the in-flight catering service delivered differentiates them from their peers. Being a primary trend of in-flight catering market, to fulfil the passenger demands, leading airlines are providing complimentary meals to a passenger in order to render rich in-flight catering experience.
"Part of the experience"
"It's part of the experience of the airline. Although the food is more expensive when you buy it at the airport or in-flight, it gives you a different feeling," Felix said.
Apart from being a bespoke experience, customers are also leaning towards airlines that can cater to their specific needs or preferences. While most airlines serve meals adapted to the dietary restrictions of some passengers, others are going the extra mile to offer a more varied menu to their customers. For example, the rising health awareness across the globe is impelling global in-flight catering market players to plan and mould their strategies accordingly.
Addison Falcon, field sales manager of Nestle in the Philippines and travel and health enthusiast, said that he would appreciate if airlines could provide information about the calorie count of their meals for people like him, who monitor their calorie intake.
Falcon is someone who travels lean and argues that he will not purchase a meal that he can buy at a cheaper in a convenience store. "If it adds to my experience, I will buy it," Falcon said when asked what will make him purchase an in-flight meal.
Say Cheese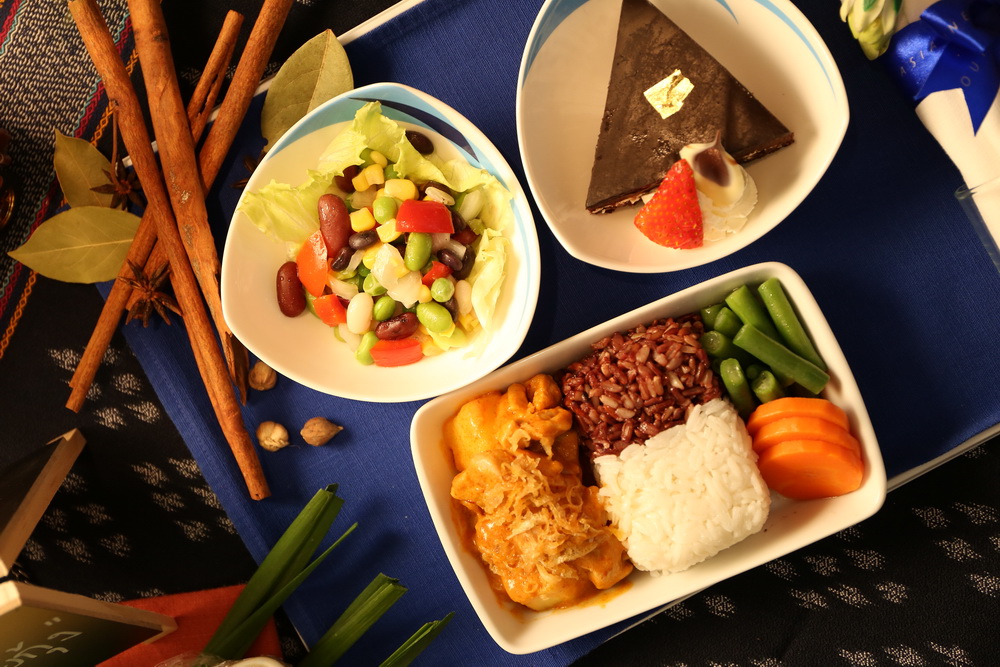 "I take photos of all my in-flight meals," Felix who was also a contributor for Philippine Flight Network confessed to me. As a travel and food social media influencer, he writes reviews of airlines, including what they serve on air.
There is no denying that millennials have this habit of taking food pics. Why? Social media, of course. #foodporn #foodgasm are only some of the popular hashtags on Instagram chronicling our relationship with our pretty meals. Various psychological studies were conducted on this behaviour. It was found out that taking a photo builds anticipation for consuming the food. Moreover, the gratification that people get from other people liking their posts, adds further reason for snack-snaps.
"Tastier than its undocumented counterparts"
"Photographed and digitally shared food is, in a sense, tastier than its undocumented counterparts, and forgoing the practice could make an avid 'grammer feel like something intangible is missing," Claudia McNeilly claimed in her article The Psychological Case for Instagramming Your Food.
Felix said that good presentation is key for encouraging passengers to share photos of meals on social media. He added that it can also be a form of free advertising for the airline when passengers post photos of their food.
"If you want to survive in the aviation industry, you have to listen to your customers. If customers are leaning towards a particular need, airlines need to adapt and change," Felix concluded.