IWTA speaks with Carissa Nimah, Guardian of the Brand for Soneva
Guest Writers are not employed, compensated or governed by TD, opinions and statements are from the specific writer directly

We are delighted to introduce you to Carissa Nimah, Guardian of the Brand for Soneva in our newest interview in the series from TDs Inspiring Women in Travel Asia (IWTA).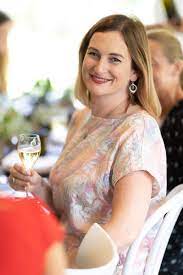 Meet Carissa Nimah
Carissa Nimah is Soneva's Guardian of the Brand, with undergraduate degrees in Politics and Journalism, a Masters in Marketing and currently studying law.  She has worked in hospitality for 7 years, coming from a background in corporate communications with a large US multinational defence logistics company.
Why the switch to hospitality?
Carissa was introduced to Soneva by her former boss, & considers herself lucky to have got the interview and the job.  Marketing communications skills are transferable, and the people-focused Soneva brand based on sustainability appealed to her values and goals. Learning about hospitality was a challenge, with the first six months being quite intense, but with determination and a positive attitude, Carissa rose to the challenge.
Based in the corporate head office in Bangkok, Thailand, Carissa lives in Hua Hin, and, along with the entire team, enjoys the flexibility to work remotely as long as the results are achieved.
Challenges as a woman?
Carissa is a wife and mother, as well as holding a demanding high-profile position within a luxury hotel brand.  Work-Life balance is always a challenge, but the flexibility of remote working allows for greater time management and productivity.  Soneva is focused on increasing the number of women in leadership roles in all three properties in Thailand and the Maldives, and enjoys some of the highest female participation of any hotel in the Maldives.  The company has also introduced specific training programmes to support the advancement of women within the organisation.
Change-Maker or Leader?
Carissa describes herself as a part of the innovative leadership team, and is committed to strengthening relationships and bonds within the team and the wider company.  Head Office and Property teams work closely together, taking time to build those relationships and the trust necessary to facilitate a supportive innovative environment.  She believes that leaders should represent a secure base for the team, an anchor who has their back and allows them to try, and fail, to grow, and to improve.
Advice to the younger generation?
The younger generation, and particularly young women, should be encouraged to go for opportunities, to take a chance and believe in themselves, that they can do it.  They should not hold back, or be shy about trying things out.
Carissa believes that those in their 20's should look for opportunities and experience rather than focus on money too much.  Building a base of experiences, learning, experimenting, is much more important than financial gain when first starting out on a career path.
Meaning of Ethical Business
Business decisions should be based on people, on kindness.   If money is the primary concern, decisions are made for the wrong reasons.  She sees the rise in importance placed on ethical business dealings at all ages and levels, and is proud that Soneva holds ethical business as a core value.
Future Plans
Carissa still enjoys life in Thailand, and her work with Soneva, and hopes to be there for a few more years.  With an eye on the future, she would like to return at some stage to Australia, and start her own business, but the plans for that are still very much in draft format.
Listen to this Interview on your favourite RSS Platform

If you know of any female leaders or up and coming superstars in the Travel and Hospitality industry you would like to nominate, please visit our page and complete a nomination form!